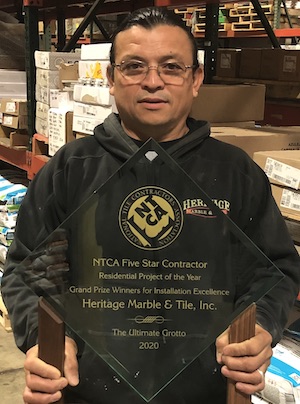 Gabriel Cortez, senior tile setter foreman with award-winning Heritage Marble & Tile in Mill Valley, Calif., was selected as the NTCA Tile Setter Craftsperson of the Year in 2022, for the residential category.
"I was so happy to tally the evaluator's scores and see that Gabriel had won the NTCA Residential Tile Setter Craftsperson of Year," said Becky Serbin, NTCA Education and Curriculum director. "Not only did we receive a nomination from Martin Brookes but we also received letters from one of his apprentices, a builder, a distributor, and an architect on his behalf. Gabriel definitely leaves a positive impression with everyone that he works with and along with the projects that were submitted, he is a true craftsperson of the year."
Heritage Marble & Tile was awarded the Coverings Installation & Design (CID) Award for Residential Tile Installation for its Corte Madera Pool Grotto in 2020, and two NTCA Five-Star Project of the Year honors in which Cortez was the lead installer, communicating with architects and designers directly on highly complex projects. Cortez also completed the Designer Showcase at Coverings in Las Vegas.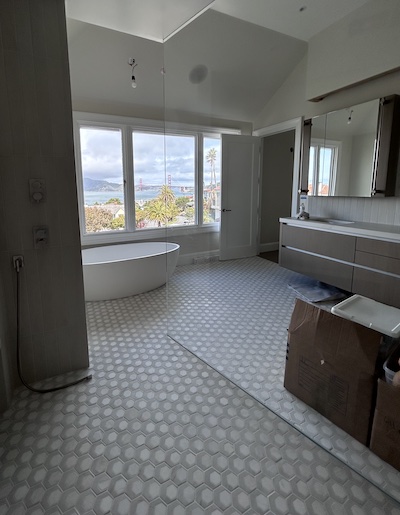 Brookes cited Cortez's combination of credentials, mentoring skills, loyalty and dedication to his craft, calling Cortez a "true unicorn." Brookes noted that since Cortez started with Heritage in 1998, they worked together as installers, and then Cortez's talent and dedication to the craft allowed Brookes to manage the business while Cortez oversees the installations.
Cortez uses his native Spanish language to help translate for those who can't understand English. And Brookes said he is generous about sharing his knowledge even with those not employed by Heritage Marble & Tile to save them from costly mistakes. He has an excellent relationship with general contractors and homeowners, who often request him on projects.
He is a dedicated family man, to wife Lupe and sons Christian and Alain. Brookes said Cortez is also a mentor in his private life, serving at Our Lady of Loretto Catholic Church in Novato, Calif.
The craftsman's view
With this recent award, Cortez was recognized for this excellence. But what does he think about craftsmanship and being an artisan tile setter?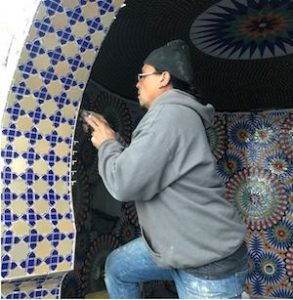 Cortez explained that "Being part of a company that can push the limits in tile installation and be recognized not only in our marketplace – but throughout the United States – brings me satisfaction of being able to accomplish difficult installations. This is true craftsmanship in my opinion…being recognized by my peers is the ultimate reward for what I get paid to do."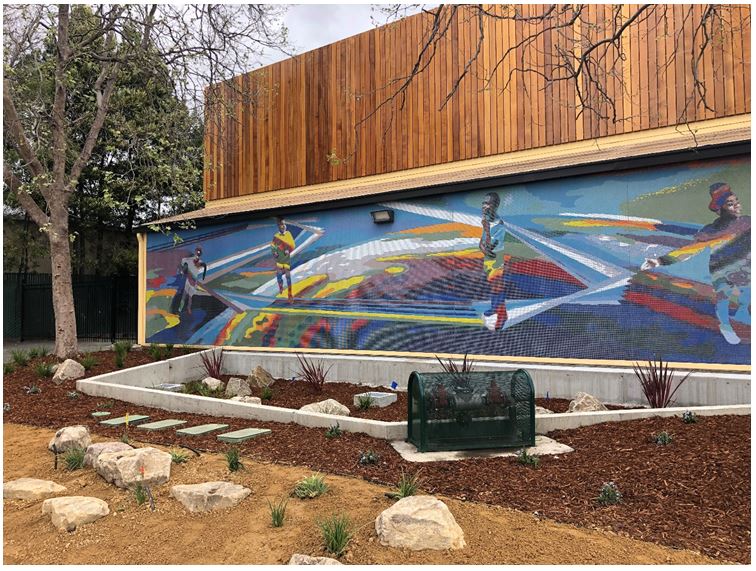 He added, "Passion for my craft, understanding the limits and continuing my education in tile, setting materials and standards is important to me. I often do regular installations and use the same mindset for layout and the execution, but nothing is more rewarding than that one-off difficult installation."
He urges others aspiring to craftsmanship to pursue the lifelong process of "continued education and learning from a mentor who can guide you through the process the right way." In addition to his certifications, he attends ARDEX, LATICRETE, MAPEI and Schluter workshops as well as NTCA Workshops and Regional Training Events.
Apprenticeship is also key to keeping "the artistic nature of this craft alive," he said. "Automation will never replace this craft at this level."
Being a seasoned craftsperson doesn't mean there aren't frustrations and challenges. Cortez wrestles with patience and slow progress on a job, and "feeling guilty of not installing enough tile to make my boss happy."
Cortez appreciates the emphasis on craftsmanship and hopes to see it expand and grow. "I look forward to seeing more craftsmanship and craftspersons being recognized in this industry," he said. "The NTCA has done a great job in bringing [recognition to] what was until recently an unknown group of artisans."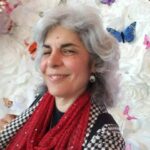 Editorial Director and Senior Writer for TileLetter and TileLetter ARTISAN
Lesley Goddin has been writing and journaling since her first diary at age 11. Her journey has taken her through a career in publishing and publicity, landing her the editor position of TileLetter and its special publications in 2006. Her goal is to educate, inspire, recognize and encourage those in the tile industry -- especially the tile and stone contractor. Other interests include the soft, purring marvels known as cats, labyrinth walking, drumming and percussion, and a range of spiritual, musical and artistic pursuits.