The National Tile Contractors Association (NTCA) recently announced the formation of the Tom Ade Scholarship Fund. The fund would be used to support the Tom Ade Ceramic Tile Scholarship, named for the industry veteran, which was established in 2014 by the NTCA to provide educational opportunities for children and grandchildren of the association's contractor members.
Providing aid in a scholarly fashion
In the past 7 years, NTCA has issued scholarships totaling $150,000. Now, in 2021, according to NTCA Executive Director, Bart Bettiga, the association has established an investment fund that is solely designated for scholarships.
"Donations to the fund can be made by NTCA members and supporters who would like to help support the program," he said. "The more the fund grows, the more scholarships will be given."
In 2018, LATICRETE International joined NTCA as a sponsor of the program, pledging dollars on an annual basis. Scholarship awards are announced in the spring with official presentations taking place at Coverings at NTCA Awards Night. A third party administrator is being secured to manage the process moving forward.
Ade was the NTCA Ring of Honor recipient in 2006, as well as the association's winner of the Joe A. Tarver Award for Lifetime Service to the tile industry in 2019. He has given or pledged more than $300,000 to the NTCA to use for scholarships for deserving children and grandchildren of NTCA contractor members.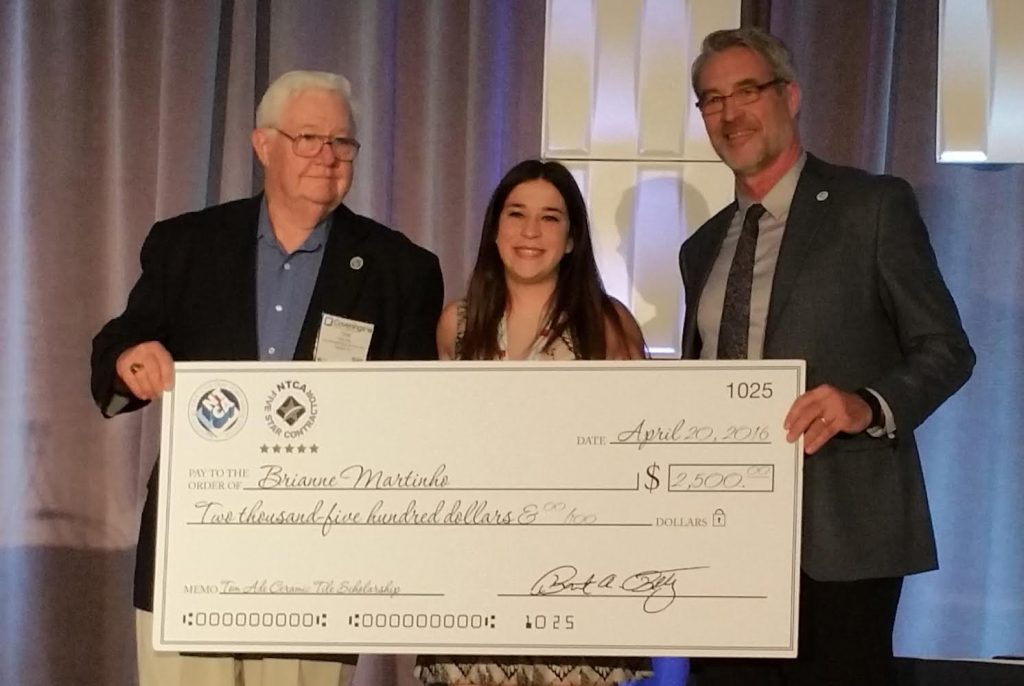 Deserving honor for industry veteran
Ade was president of NTCA Five Star Contractor, Filling Marble and Tile in Cologne, N.J. In addition to supporting the scholarship program, Ade has been involved in many restoration projects in his hometown of Egg Harbor, N.J. He has purchased multiple buildings in the community and helped deserving local entrepreneurs establish businesses, helping to restore an area hit hard economically in recent years.
"I have been involved in the NTCA for many years, and I have personally benefitted from my involvement in the association," Ade explained. "Supporting their efforts at providing scholarships is something I feel very fortunate to be able to do, and I am honored to have helped get this program off the ground. I hope others will join in contributing to the program."
How to donate
Contributions to the scholarship fund can be one-time, annual, or monthly in any increment. Donations can be made through the following link,
www.tile-assn.com/donations/donate.asp?id=11922 or https://bit.ly/3pI5teI or be mailed to the NTCA, P.O. Box 13629, Jackson, MS 39236, with checks made out to the association and earmarked for the Tom Ade Scholarship Fund.
For more information, contact Bettiga at [email protected].