Join the NTCA Artisan Team — Angie Ré, Lee Callewaert, and Joshua Nordstrom, with guest, Lesley Goddin, TileLetter Editor — for this exciting review of the many tile artisan works featured and recognized at Coverings '21 in Orlando. 
Angie Ré and Lesley Goddin will lead off with a whirlwind tour of artisan works and personalities seen at the show, including the amazing Special Recognition projects honored at the Coverings Installation & Design (CID) Awards ceremony.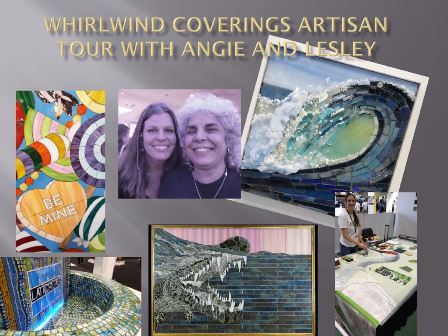 This program will also include an in-depth review of the "Wally the Gator" project presented by Joshua Nordstrom and Lee Callewaert. Bring your questions and enjoy a blast of art!
Moderated by NTCA trainer, Robb Roderick
Register for this free Zoom event here, that takes place Tuesday, September 14 at 6 p.m. CT: https://zoom.us/meeting/register/tJ0pfu2qqzMsGtygE9OeYGEx_L9glLco5s8J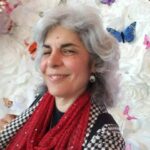 Editorial Director and Senior Writer for TileLetter and TileLetter ARTISAN
Lesley Goddin has been writing and journaling since her first diary at age 11. Her journey has taken her through a career in publishing and publicity, landing her the editor position of TileLetter and its special publications in 2006. Her goal is to educate, inspire, recognize and encourage those in the tile industry -- especially the tile and stone contractor. Other interests include the soft, purring marvels known as cats, labyrinth walking, drumming and percussion, and a range of spiritual, musical and artistic pursuits.