The demand for National Tile Contractors Association (NTCA) training programs is strong and growing rapidly. The NTCA is continually increasing the size of its training team and are seeking resumes from qualified candidates to become a NTCA Trainer beginning on a sub-contract basis with opportunity to lead to full time staff employment.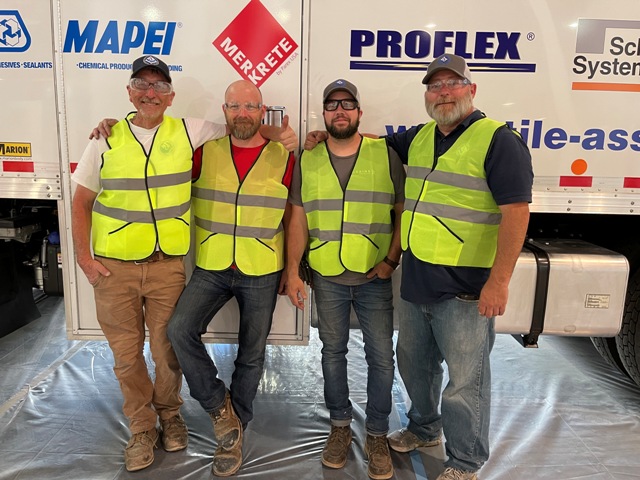 NTCA is recognized as the world's largest association of professional tile contractors. A core element of NTCA's mission is to provide various levels of knowledge and skill training based on recognized tile industry standards, methods, best practices, manufacturer instructions and system-approach installations to the tile industry. NTCA training is conducted across the United States by a team of knowledgeable, experienced, highly skilled tile professionals.
Ideal candidates for consideration as an NTCA Trainer shall possess these qualities:
10+ years of experience with multiple types of tile installations in a variety of applications and environments – residential and/or commercial.
Knowledge of tile industry standards, methods and best practices.
Experience and ability to work with a typical variety of tile, setting materials, substrates, mortars, adhesives, grouts, tools and equipment in a range of tile installations.
Able to routinely perform all normal physical tasks involved with tile installations such as lift, carry, load, unload, mix, apply, spread, clean, etc.
Able to describe processes and speak clearly and concisely in front of small groups and large crowds.
Strong organizational and time management skills.
Ability to work alone or with a group of professionals in public settings.
General computer skills and electronic/social media skills with ability to learn and apply new skills.
Able to travel regionally and/or nationally on a routine but scheduled basis.
Able to telecommute via high-speed internet and work from home when not traveling.
Possess a valid driver's license with a clear record — able to be insured as a motor vehicle operator.
Ability to operate light to medium duty vans, trucks and/or tow a trailer.
NTCA member contractor/installer.
CTEF Certified Tile Installer (CTI) / Advanced Certified Tile Installer (ACT) / Journeyman Installer.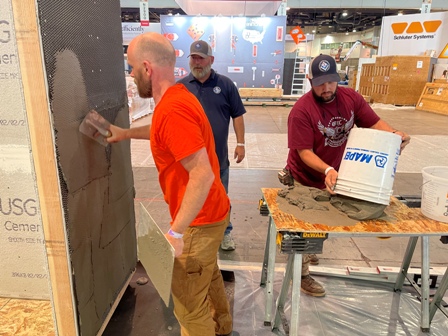 This position is to begin on a part-time contract basis, with potential for advancement to a full-time staff position. Travel and equipment expenses are covered by NTCA. Compensation to be discussed at time of interview.
Persons possessing or able to meet these attribute and interested in becoming an NTCA trainer are invited to e-mail a resume with cover letter to:
Mark Heinlein, NTCA Training Director, email [email protected].