Mental health is a topic that is often not discussed in the workplace because mental health stigma is still a major challenge there. Many people who need treatment often do not receive care because of fears about losing their jobs or livelihood. Moreover, those who may want treatment may not be aware about where to get services.
While mental health stigma is prevalent in the workplace, employers can play a major role in educating their employees about the benefits of seeking mental health treatment when needed, and creating a work environment that supports its employees and their families who are dealing with mental health problems. Awareness of the mental health status of your employees and having a better understanding of your workforce will result in a more productive workforce.
Employers can help staff by normalizing mental health treatment just like other health care treatment, and making specific efforts to break the silence about the topic of mental illness. Encourage employees to use widely-available mental health resources such as mindfulness apps, face-to-face and online support groups, and individual and family psychotherapy, if needed.
The job site can be a brutal environment for someone who is not centered and having thoughts that distract from important details, which can be detrimental to job-site performance. Listening to a mindfulness app can help reduce or eliminate negative thoughts and help train the mind to re-focus on the job at hand.
The COVID-19 pandemic over the past two years has provoked anxiety due to daily worries about being exposed to an airborne virus, or concerns about whether you may still have a job in the future. Employees who are working at job sites in which they are in close contact with others can add stress to both the workplace and home settings due to fears about potentially exposing work colleagues and family members to the COVID-19 virus.
A daily email or text to your employees about a mindfulness subject will keep you connected and keep the communication channels open for your workforce. Acknowledging that employees are working under stressful conditions and demonstrating compassion for your workers will in turn lead to respect and loyalty from them.
The changing world has exposed some of our weaknesses and we must adapt to gain strength and effectively cope with stressful life conditions.
Wishing our NTCA membership good health and well-being.
Martin G. Brookes, President
National Tile Contractors Association
[email protected]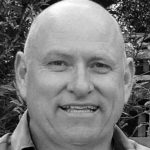 Martin Brookes is an experienced company president with a demonstrated history of working in the building materials industry. Skilled in construction, contractors, contract negotiation, sales management, and flooring. Strong business development professional with a City and Guilds London Institute focused in Mason/Masonry from Chesterfield College of Technology.
Brookes is the 2021-2022 President for the National Tile Contractors Association.