The costs of goods and services in the United States are on the rise. According to the U.S. Labor Department, currently the annual inflation rate is 8.6% for the 12 months ended in May, 2022, the largest annual increase since December 1981.
To slow down inflation, the Federal Reserve has increased interest rates numerous times in the last few months. Over the past few years, we have become accustomed to low interest rates, which have allowed us to borrow to grow our businesses or take care of personal needs that would have not been an option without the availability of low interest rates. Our clients are also very conscious of the cost of borrowing, and as mortgage interest rates increase, we can expect fewer home and commercial purchases. Given that the average 30-year mortgage interest rate is 6.3%, clients may think more carefully about how they spend their dollars and look for value.
In this business environment, companies who have been ethical and built trusting relationships with suppliers and clients will be more likely to survive the difficult economic times ahead. Those who have paved the way for success will begin to reap the rewards of their demanding work and professionalism.
This is also a time when you will receive many phone calls asking for estimates while potential clients seek to find the best deal available. I have always made it clear that I will never discount my labor costs and will find other ways to fit the client's budget, for example, by reducing the scope of work, simplifying the layout, or replacing higher-priced tile with a lower cost tile or material. I will not undervalue my workforce by asking them to take a pay cut based on the client's budget. Reducing my labor costs would undermine the hard work that my company and employees have worked toward over the years. Therefore, it is important to take a hard stance and not undervalue your true worth.
Now is not the time to become complacent. It is important to keep your eye on the markets and bank interest rates so that you have a clear indication of what lies ahead. You may be busy for the near future, but time passes quickly and a lack of understanding of the economic climate may impact your bottom line.
Martin G. Brookes, President
National Tile Contractors Association
[email protected]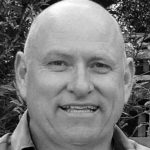 Martin Brookes is an experienced company president with a demonstrated history of working in the building materials industry. Skilled in construction, contractors, contract negotiation, sales management, and flooring. Strong business development professional with a City and Guilds London Institute focused in Mason/Masonry from Chesterfield College of Technology.
Brookes is the 2021-2022 President for the National Tile Contractors Association.