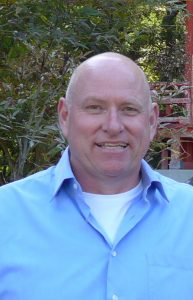 On March 16th, 2020 our tile world changed. In Mill Valley, Calif., we went from being overwhelmed with work in a vibrant economy with the labor shortage as our biggest challenge — to a shelter-in-place order.
I thought I had a grasp on this. I didn't know the extent of changes that COVID-19 would bring upon us. To prepare, I got jobs stocked with tile and materials, sent emails to our client base letting them know how we would work responsibly, and had tailgate meetings with my crews daily on the importance of social distancing.
But it soon became quite clear that this situation was going to have far more impact than any of us could have imagined.
The public announcement of government relief available to small businesses added confusion and anxiety. Who would — and who wouldn't — get financial help to see them through this unknown time period? Uncertainty was an understatement for both the employer and employees.
I thought we could weather the storm with the pre-planning and jobs we had ahead of us. How wrong I was! We worked through the jobs that got stocked ahead of time; then systematically our job sites were closed down. Restrictions got tighter as the local building inspectors teamed with the police to start closing down job sites with the threat of a fine if not in compliance.
I suffered sleepless nights wondering how I was going to be able to ride out the storm, keep my doors open and make sure my hardworking employees could take of their families and pay the bills. I decided that I would pay them to the best of my ability, for the foreseeable future or until all my resources had been exhausted.
I had applied for the Economic Injury Disaster Loan (EIDL) $10k grant and the Paycheck Protection Program forgivable loan for payroll and some other expenses, but was not holding my breath on these programs. I bank with a large institution. The initial application program was not easy and changed frequently, so I thought my chances of getting funded would be minimal.
Since I do all my payroll, bookkeeping and timecards through QuickBooks, it was easy for me to pull reports and paperwork. Forms 940 / 941 were just a click away, and easy to attach to the required paperwork for what seemed to be a remote chance of being funded.
I'm a small business — I mean a real small business; forget the 500 or fewer — we are 7 or fewer. So I thought, "Who really cares whether I survive or not?"
I was assigned a business advisor at my bank and he supplied me with his cell phone, because due to COVID-19 he also was working from home. We talked and he changed my mind on how I though the bank perceived me. He was friendly, informative and seemed to care. He reassured me my application was in line for funding and I would be getting an email by the end of the week (yeah, right!). A few days later – nothing. I sent him a polite but assertive email explaining my banking history and loyalty. I also mentioned that I just might have to reconsider my banking choice, after hearing that my peers had been funded from community banks and credit unions.
He again reached out and told me to hang in there because he was hopeful I would be funded by the end of the week. Shortly after, my bank sent a midnight email informing me that we had been funded. I felt a wave of relief knowing I could take care of my employees for at least the next 2.5 months.
Lessons learned
A few things I have learned from this experience to date is that having access to like-minded business owners through NTCA gave me perspective. I learned that the bank does value me and the business I bring them. And operating my business with professional recordkeeping allowed me to produce the paperwork I needed to justify what I needed to maintain my business.
I'm hopeful we can all learn and grow from this unfortunate situation – though I'm sure we are not even close to realizing how this situation will change the way we do business, not to mention how it will affect our personal lives. I'm hopeful that others will have the same experience as I did, and can keep their doors open to take care of their hardworking employees.
Yesterday, as part of the Learning Opportunities offered by Coverings Connected, Wally Adamchick, president of Firestarter Speaking and Consulting offered a session on "Acting on the NTCA Culture Survey – Leadership in the Face of COVID-19." He quoted an article from Fortune magazine that stated that the three key factors in keeping employees engaged is 1) trust in their supervisor 2) pride in the organization and 3) camaraderie with those they work with. I'm hopeful our hardworking employees will remember how loyalty, respect, and genuine caring is helping build a culture that separates our company from run-of-the-mill companies, and that's why they choose to work for us. It can be an opportunity for all of us to show leadership – and respect — for workers bring to the party. And in the long run, it can make us an even stronger team.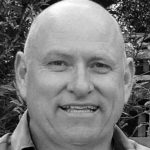 Martin Brookes is an experienced company president with a demonstrated history of working in the building materials industry. Skilled in construction, contractors, contract negotiation, sales management, and flooring. Strong business development professional with a City and Guilds London Institute focused in Mason/Masonry from Chesterfield College of Technology.
Brookes is the 2021-2022 President for the National Tile Contractors Association.