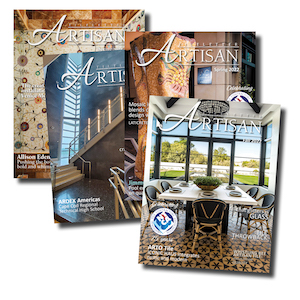 Being President of NTCA the last two years has been extremely rewarding. One of the many things that has been most gratifying has been seeing the TileLetter ARTISAN magazine come to fruition. This wonderful publication has brought the artisan side of our industry to a new level. Previously, this segment of our industry did not have the spotlight it deserved. Through our talented editorial team, we have been able to provide a publication that really shows how spectacular these manufacturers, artists and craftspersons are at both creating art and the art of installing such pieces. With public art budgets being part of most public works projects, this can only be a good thing for our community of manufacturers, artists, and installers.
In fact, an installation by our incoming NTCA President Sam Bruce of Visalia Ceramic Tile, working in tandem with a mosaic mural by Artaic is featured in this very issue. Sam has been involved in tile for many years and in these page of TileLetter ARTISAN shows off his work with a tiger mosaic for Lemoore High School in California. Sam is passionate about tile and I'm looking forward to his leadership at NTCA.
I would like to thank you all for your continued support of TileLetter ARTISAN magazine and the NTCA. I look forward to serving you all as Chairman of the Board for the next two years.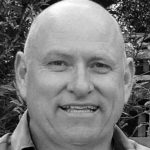 Martin Brookes is an experienced company president with a demonstrated history of working in the building materials industry. Skilled in construction, contractors, contract negotiation, sales management, and flooring. Strong business development professional with a City and Guilds London Institute focused in Mason/Masonry from Chesterfield College of Technology.
Brookes is the 2021-2022 President for the National Tile Contractors Association.