I have been a business owner as a tile contractor for the past 25 years. I worked as the sole proprietor of a marble and tile installation business for 10 years. At that time, I worked 60 hours per week installing tile, writing up bids, purchasing materials, record keeping, and submitting invoices to my clients. Because I was the sole proprietor of a small business, I did not have time to plan my future and think about how to grow my business. The turning point in my business career came when I realized that I could be putting my net worth at risk since I was operating my business as a sole proprietor, and not taking advantage of the protections and tax benefits afforded to corporations. To protect my assets and business, I decided to form a corporation in 2007.
Many small business owners struggle to differentiate and decide between a sole proprietorship vs. a corporation. A sole proprietorship is a business in which the owner cannot separate their own assets and liabilities from those of the business. This major drawback of sole proprietorships was the reason why I decided to form a corporation for my business. There are several types of corporate entities, but I chose to form an S-Corp because it fit my financial and business needs.
If you are unsure how to get started in forming a corporation for your business, start by contacting a business law attorney or certified public accountant. Another resource that can help you decide what type of corporate entity you would like to set up is an upcoming business class. Schluter Systems in collaboration with Dal-Tile, LLC, and NTCA will be hosting a workshop titled "Mind Your Business," which will focus on tile entrepreneurial basics. This inaugural complimentary event is being offered to only new members of NTCA. The workshop will present key aspects related to the management of a small business, from finances to managing risk, to offering a unique customer experience. The workshop will be held from November 16th through November 17th, 2022 at Schluter Systems in North Lake, Texas.
For new members of NTCA, this is an invaluable opportunity to learn how to manage your business in a highly-competitive environment. I hope that many of you who are extended an invitation to participate will take advantage of this unique learning opportunity. For those of you who are interested in participating in this or future workshops, please visit the schluterevents.com website for further information.
Martin G. Brookes, President
National Tile Contractors Association
[email protected]
Editor's note: At press time, the "Mind Your Business" class slated for November 16-17, 2022 is full. Stay tuned for more information about future classes.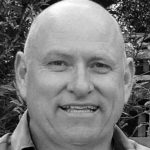 Martin Brookes is an experienced company president with a demonstrated history of working in the building materials industry. Skilled in construction, contractors, contract negotiation, sales management, and flooring. Strong business development professional with a City and Guilds London Institute focused in Mason/Masonry from Chesterfield College of Technology.
Brookes is the 2021-2022 President for the National Tile Contractors Association.