As the President of the National Tile Contractors Association (NTCA), I have the privilege of getting to know artisans in the tile industry as well as those who are involved in research, documentation and preservation of ceramics. During the winter holidays, I traveled to Healdsburg, Calif., to meet with Joseph Taylor and Sheila Menzies, the founders of the Tile Heritage Foundation (THF), which is also supported by a board of directors. This foundation maintains a collection of over 4,000 historic and contemporary tiles, which have been donated by the public. The foundation is a member-funded nonprofit, and is supported by grants, gifts, and membership. Industry sponsors include the NTCA and Tile Council of North America (TCNA), to name a few. The Tile Heritage Foundation also provides research grant funds for those engaged in primary research or the preservation of ceramic surfaces in the United States. To date, over $30,000 have been awarded.
During my visit to the Tile Heritage Foundation, I had the opportunity to thank Joseph and Sheila for everything they have done and continue to do to preserve the history of ceramic tile in the United States. They have assembled an impressive collection of ceramic tile that is an invaluable resource for our industry. In their role as members of the board of directors of the foundation, they are also actively involved in promoting educational events to increase the public's understanding of the role of ceramic tile making as a ceramic medium. I hope that artisans and others alike who are interested in the field of ceramic history and conservation will support this foundation, which is making an invaluable contribution to the preservation of ceramic tile in the United States for future generations.
Martin G. Brookes, President 
National Tile Contractors Association
[email protected]
---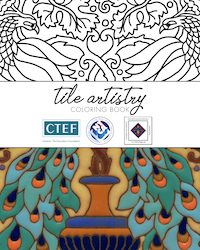 EDITOR'S NOTE: One way to support the Tile Heritage Foundation is to purchase the Tile Artistry Coloring Book, sponsored by LATICRETE, and published by NTCA last November. This innovative stress reliever is available at the NTCA Online Store, at www.tile-assn.com. Funds collected from the sale of this book – that features handmade tile and mosaic installation designs to color – are split evenly between THF and the Ceramic Tile Education Foundation.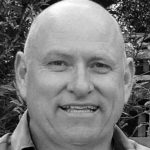 Martin Brookes is an experienced company president with a demonstrated history of working in the building materials industry. Skilled in construction, contractors, contract negotiation, sales management, and flooring. Strong business development professional with a City and Guilds London Institute focused in Mason/Masonry from Chesterfield College of Technology.
Brookes is the 2021-2022 President for the National Tile Contractors Association.