There are two important developments in the artisan tile industry afoot. The Society of American Mosaic Artists (SAMA) – which was looking at dissolving its association due to financial challenges – has now entered into a new partnership with The Stained Glass Association of America (SGAA) and is anticipating a brighter future. And, the TileWorks of Bucks County – which suspended its Tile Festival until recent years as the management of the TileWorks changed hands and the world was impacted by the pandemic – has announced the festival will once again take place this May. 
SAMA/SGAA collaborate
Towards the end of last year, SAMA had been at a crossroads as a result of a series of financial challenges brought on by canceled events and low enrollment in SAMA programs. The Board of Trustees began the difficult process of dissolution. But the mosaic art community's heartfelt support and desire to preserve SAMA's 20-year legacy sparked an idea to partner with SGAA, which also has deep connections to mosaic art. Together, SAMA and SGAA are working to build a mutually-strengthening partnership that could save SAMA, while inspiring and growing SGAA.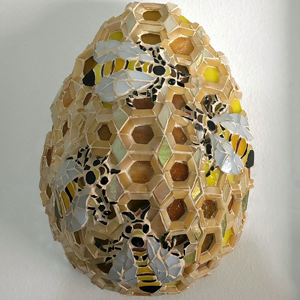 The first phase of this partnership is collaboration on a joint conference. At this writing, SAMA Executive Director, Dawnmarie Zimmerman and SGAA Executive Director, Megan McElfresh are in the early stages of planning the joint conference and additional member programming. The conference – Confluence: Toledo 2022 – will be held June 27-30 in Toledo, Ohio, at the Renaissance Toledo Downtown Hotel. It will include Adjoined 2022, a juried exhibition of mosaic art, stained glass and architectural art. The conference will also include a vendor marketplace, workshops, networking and award events, art salon, sponsor swag bag and more. Find out more at https://americanmosaics.org/2022-sgaa-sama-conference/registration/ or https://bit.ly/3JZ1Nzn.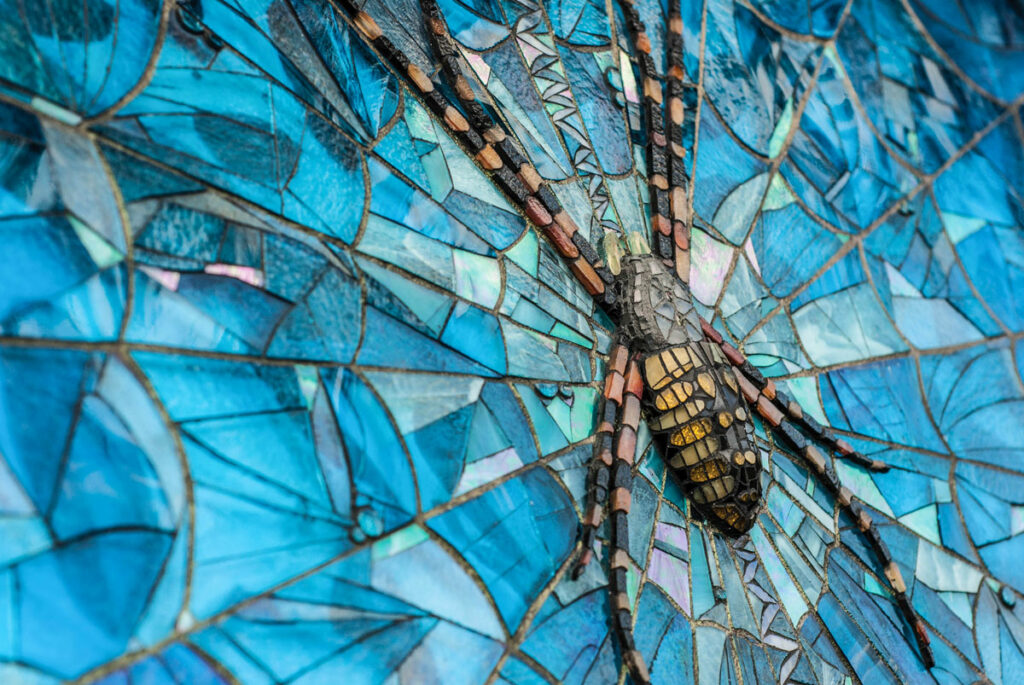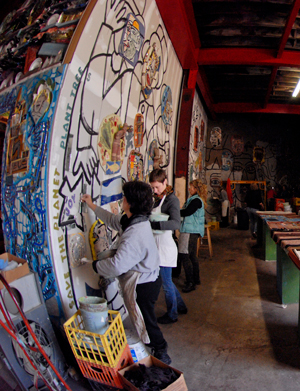 Zimmerman and McElfresh will coordinate the efforts of both Boards of Trustees and committee volunteers to increase collaboration options to benefit both organizations now and in the future. Both organizations will work together to ensure the essential elements of membership are preserved while exploring innovative new ways to serve artists, suppliers, manufacturers, preservationists, and collectors.
"I personally am truly thrilled about the June 2022 SGAA/SAMA Confluence conference, networking and learning from artisans working in similar media but from different industries," said Kim Immenhausen Kelly, a SAMA Board Member and mosaic artist. "This will be a transforming experience for all artisans who attend, whether they come from the tile, mosaic, or stained-glass industry. Excitement is building…let's meet up at the river's edge and be transformed." Kelly shared a quote by Carl Jung that describes the proposed collaboration: "The meeting of two personalities is like the contact of two chemical substances: if there is any reaction, both are transformed."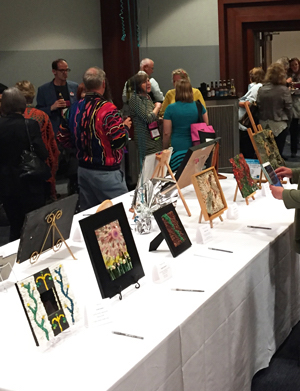 Due to the generous donations and record-breaking sales of SAMA Store publications since mid-December, SAMA's Board of Trustees in a show of good faith has further extended the pending dissolution, allowing time for this partnership to evolve. The SAMA Board will remain in place and work to shepherd SAMA's mission to educate, inspire and promote excellence in mosaic arts while taking the same care and caution of fiscal responsibility in working with SGAA.
For information on SAMA activities and membership, visit https://americanmosaics.org/. For information about SGAA, visit https://stainedglass.org/. Stay tuned for news of collaborative developments as they are confirmed.
TileWorks of Bucks County: 22nd Annual Tile Festival
The TileWorks of Bucks County will host its signature annual event this year – the 22nd Tile Festival, May 21 and 22, 2022 (#tilefest22). The event will begin at 10:00 a.m. at the TileWorks of Bucks County in Doylestown, Pa.– historically known as the Moravian Pottery and Tile Works – and wrap at 5:00 p.m. on May 21 and at 4:00 p.m. on May 22.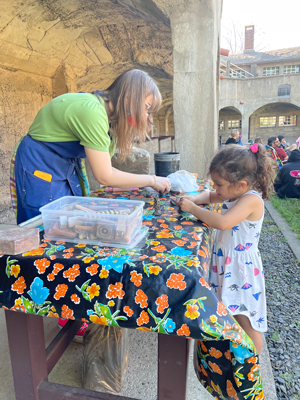 For two days, the building and grounds at the TileWorks will become a marketplace of bespoke contemporary, vintage and antique tile displayed by makers and collectors from around the globe. In addition, there will be demonstrations, free tours of the TileWorks, and activities for the "Tile Curious."
Local food trucks will be available for visitors to enjoy. A small entrance fee will be collected at the gate and will go toward historic restoration of the site.
The Tile Festival was introduced in 1998. Co-hosted by the Tile Heritage Foundation and the Moravian Pottery and Tile Works, the tradition ensued for over two decades through the present. The TileWorks of Bucks County is proud to partner with community, corporate, and industry sponsors for this event.
The County of Bucks and Doylestown are a destination for Arts and Culture tourism. The TileWorks has always contributed to the creative economy of the county and to the tile-making narrative in libraries, museums and educational institutions across the country. Artisans, makers, collectors, historians, architects, designers, homeowners, and future tilemakers are invited to the TileWorks' grounds to amplify its tile stories during the upcoming Tile Festival.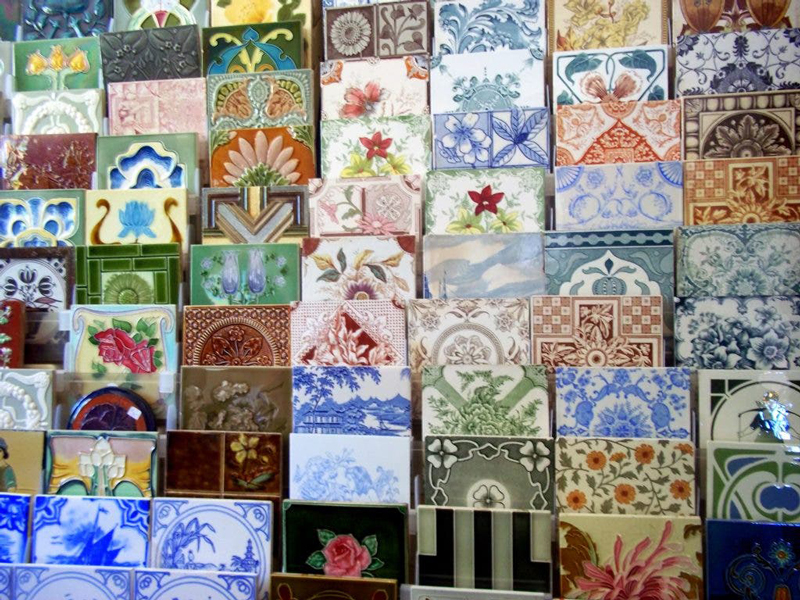 Last year, a newly formed 501(c)(3) took over as the operating entity at the Moravian Pottery and TileWorks. The TileWorks of Bucks County with The County of Bucks as its partner, now stewards the TileWorks site as it stands: a National Historic Landmark, a working history museum and a contemporary pottery. The transition was seamless and allowed for continuous operation. Katia McGuirk, driven by passion and grit, with 41 years of experience in the field, is at the helm and has assembled a strong team committed to amplifying the vision, "Honor the Past to Inspire the Future."
Programming for the event is still growing. Thousands of visitors are to walk through the gates to bask in the synergy of the simple pleasure of "gathering" again – especially for those who have been isolated making ceramic tiles in their studios.
For more information, visit FaceBook and Instagram, YouTube, and Etsy. Send inquiries to [email protected] with "TileFest 22" as the subject line or visit
www.thetileworks.org.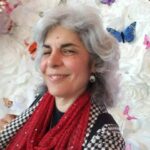 Editorial Director and Senior Writer for TileLetter and TileLetter ARTISAN
Lesley Goddin has been writing and journaling since her first diary at age 11. Her journey has taken her through a career in publishing and publicity, landing her the editor position of TileLetter and its special publications in 2006. Her goal is to educate, inspire, recognize and encourage those in the tile industry -- especially the tile and stone contractor. Other interests include the soft, purring marvels known as cats, labyrinth walking, drumming and percussion, and a range of spiritual, musical and artistic pursuits.