The use of mortar in construction has been around since around 6500 B.C., and still has a place in today's construction projects.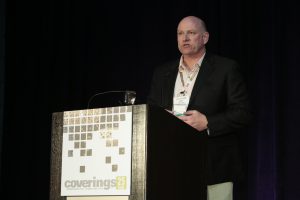 The ability to fix and shape substrates makes it a perfect material to fine tune and flatten to achieve a perfect setting surface for tile. The skill is an art form, but in today's tile craft, its importance has dimmed in light of other quicker, more cost-effective systems. These new technologies do have a place, but will never take the place of a mortar bed in some applications.
Contractors around the country may approach the use of mud differently, but the outcome is the same: a true, plumb, flat surface.
At Heritage Marble & Tile, Inc., in Mill Valley, Calif., we have just completed a complicated installation of glass mosaic and handcrafted tile that could not be accomplished without the use of mortar beds. Recently, our mortar beds have been restricted to floor surfaces, but occasionally we are asked to do a complicated installation that requires the use of mortar beds on a vertical surface. We have a very talented workforce who are skilled in doing mortar beds; this has separated us from the pack. I would highly recommend that you keep the skill alive through training your installers, because you never know when you might need to use it.
When I scroll through Facebook groups, I see a lot of discussion around mortar beds, with some installers never having created a mortar bed and others doing it on a regular basis.
At Heritage Marble & Tile, we create mortar beds on an as-needed basis. We like to take a system approach in many cases, but the fact that we can do it when needed opens the marketplace for more artisan projects.
Mike DeGuisti, president of NTCA Five-Star Contractor Terra-Mar in Oklahoma City, said, "Mud work is becoming a lost art, at least in my part of the country. I remember coming up in the trades when floors were all floated, either direct-bond or with a cleavage membrane and walls and ceilings were all lath and plaster. Floating of floors – especially in areas with drains – is the only way to achieve the proper slopes. Floating of the walls allowed us to have perfect tile layouts without all the squirrely cuts to fix the walls we receive in today's construction practices."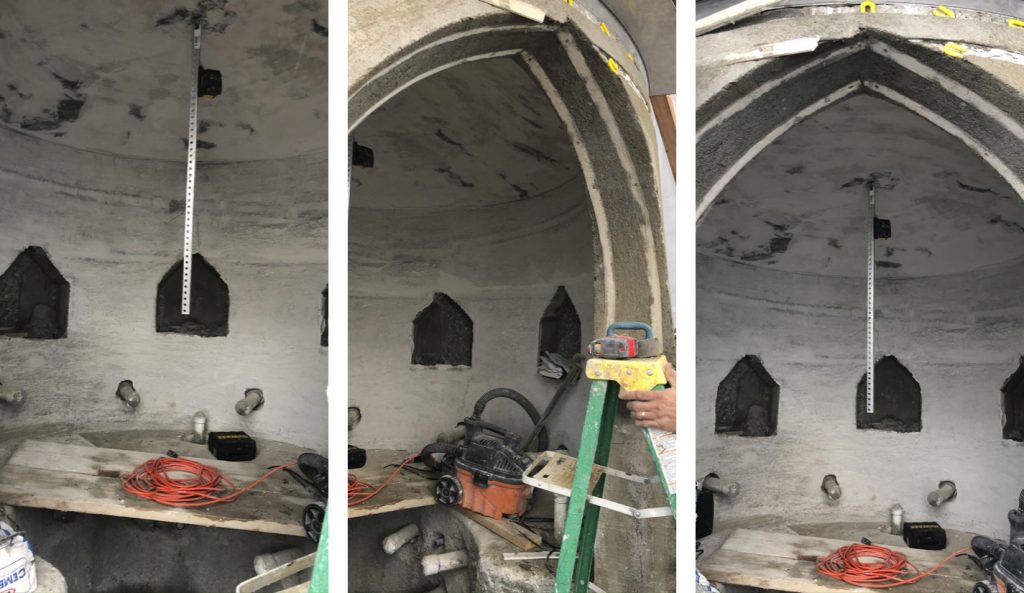 LATICRETE Mud Event Circa 2015
Around 2015, LATICRETE held a mortar workshop in Corona, Calif., for the Tile Geeks Facebook group members from all around the country to either mentor or learn how to do mud. "It was a well- attended event with installers who had never done mud work now implementing it in their workplace on a regular basis," DeGiusti said.
One of the attendees was Robert Davis, owner of Davis Solutions from the Pacific Northwest, who's been in the trade for 13 years.
"When I began as a helper, every shower we built was a B-415 (although I did not know it at the time)," he said. "I chopped a lot of deck mud in a tub that has since been passed down to me by Jeremy VonRuden. For a while, I had no notion that wall mud even existed."
At the event, Davis got some helpful hands-on training from Jack Hamilton, Shaun Haley, and "a lot of other lifelong mudders," he said. "I got a taste for mud work, and have been dabbling in it since. I still float almost every shower pan, and technology has speeded up the process. Now I use a Bucket Mortar Mixer, and my kids use the old mud tub as a sled in the winter. Topical waterproofing advancements have also shaved install time.
"I have successfully floated interior walls for thin glass mosaic, which would have been a much more daunting task without tremendous support from the MUD Facebook group," he explained. "They held my hand (digitally) through the process, and a few repetitions have boosted my confidence. Mud is an ability that I need in my repertoire, and I'll continue to sharpen it."
Davis is staunchly pro-mud. "Our trade needs mud," he said. "The awareness of mud work is more so today than ever – and so is the recognition that the art needs to be learned. Anyone interested in learning to float should consider traveling to Fresno, Calif., for an annual MUD event, where veteran and aspiring mudders alike meet to sling mud in a fun and educational environment. More information is available at themudevent.com."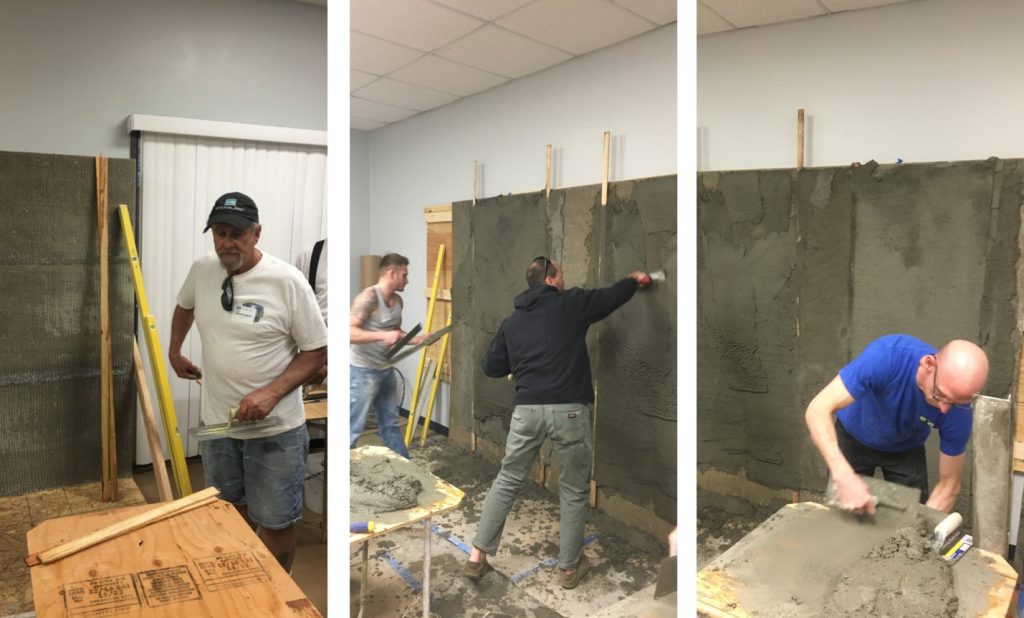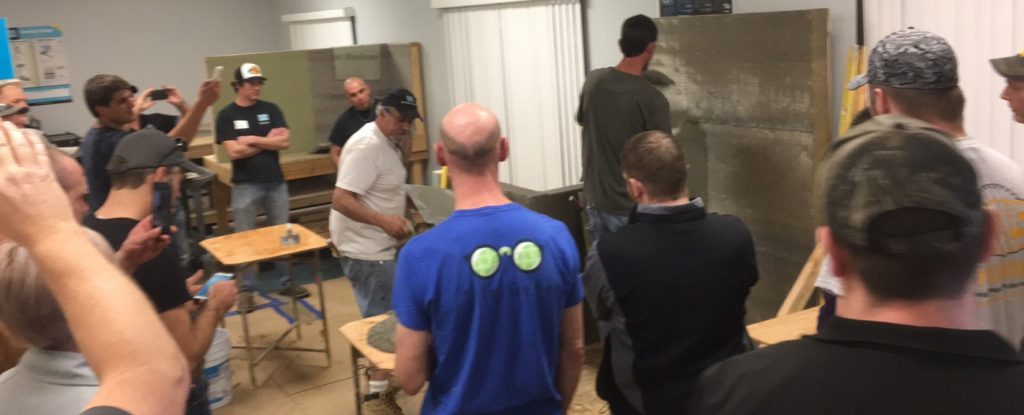 Flexibility, creativity and perfection
John Cox of NTCA Five-Star Contractor Cox Tile in San Antonio, Texas, is a long-time mud proponent, who has used the one-coat method of applying mud in his business for 45 years.
"We use mud as an advantage in bidding work where demanding and costly materials are used in some of the homes we work on," he said. "A flat, level and plumb surface is critical in these installations. Sometimes we have to build arches on shower jambs and the only way to achieve this is with mud. It is paramount to educate the customer as to why."
Cox said he is seeing more interest in learning the art of mud work. "Tile men and women are aggressively seeking the training and knowledge in understanding the importance and benefits of mud work," he said. "We have built Jacuzzi tubs with mud that simply cannot be built with any other product. You have so much more flexibility in building the walls flat and level, instead of using the newer technology and spending the time rendering walls to make them flat and level. Unfortunately with the lack of skill in some framers – and green lumber – you have all kinds of walls that are either warped, humped or out of level."
When seeking absolute perfection in the installation, mud is the material of choice. "Small penny rounds and other smaller tiles are challenges since they show every imperfection in the substrate, such as round corners," Cox said. "We do all of our showers, tubs and floors with mud. We recently had a customer request some of the newer technology of products. But after explaining the benefits of 'old school mud' he agreed to go with our method. There may be substitutions but there is no equal."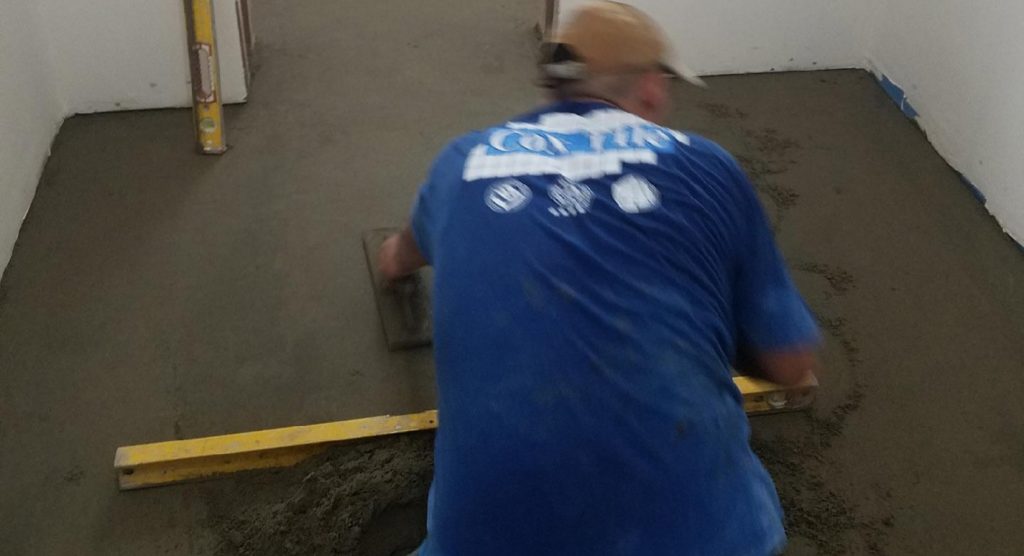 For flat floors, use mud
Cox emphasized that mud is the only way to achieve a perfectly flat floor, especially when working with large concrete on-grade floors. Building a mud floor allows you to create a flat substrate to meet ANSI standards of floor flatness.
It especially comes into play in creating level transitions from different elevations, or substrates with different finished heights, he said. "This is achieved by starting with the correct depth off the floor and floating the floor off of that point," he explained. "Mud on floors allows you to float to a drain or multiple drains or on a balcony to create the proper drain of 1/4" per foot to the edge."
It's also important to build in movement accommodation when working with mud. "One thing to satisfy EJ 171 is we install 1/4" foam around the perimeter so the mud is not coming in contact with the wood plates on floors," Cox added. "Most think EJ 171 pertains to only the tile and grout. Tenting can occur when moisture comes in contact with the plates if this is not protected and
honored."
Mud may be more affordable in the long run, as well. "I always tell my builders to err deeper instead of shallower for floors or walls," Cox said. "An extra layer or coat of mud is far cheaper than reframing a wall or chipping concrete on a floor."
Navigating the limitations of mud
Mud may be miraculous, but the knowledge of methods is crucial in executing mortar beds. That's why the TCNA Handbook for Ceramic, Glass and Stone Tile Installation should be studied and understood beforehand for walls and floor methods.
As versatile as mud work is, the limitations of the mortar beds are not always fully understood. One needs to follow the guidelines to create a plumb, true substrate preparation to avoid any complications that may arise from the improper application of the methods.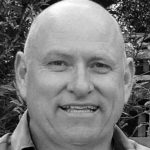 Martin Brookes is an experienced company president with a demonstrated history of working in the building materials industry. Skilled in construction, contractors, contract negotiation, sales management, and flooring. Strong business development professional with a City and Guilds London Institute focused in Mason/Masonry from Chesterfield College of Technology.
Brookes is the 2021-2022 President for the National Tile Contractors Association.