One of the core pillars of NTCA is its focus on education and training. It has a long history of road shows (now called workshops), and in recent years has instituted training events and lunch-and-learns.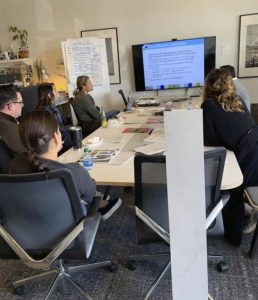 While these events generally target contractors and installers, periodically there are special sessions planned for the A&D community, offering coveted Continuing Education Units (CEUs) – or architects and designers may choose to attend a regularly-scheduled NTCA Workshop on a subject of interest. There is always a wealth of information for A&D professionals to be aware of – new products, techniques, substrate preparation, and properly specing and understanding gauged porcelain tile panels and slabs. Workshops also offer A&D professionals an opportunity to interact with contractors, and sponsors/suppliers of finishing and installation products.
In fact, Erin Albrecht, of NTCA Five-Star Contractor J&R Tile in San Antonio, Texas, gave a workshop on gauged porcelain tile panels/slab recently to a group of A&D professionals from Studio8 Architects in San Antonio.
Megan Moshier of Studio8 Architects said she attended this workshop because the firm does a lot of interior remodels and this is an effective material for that application. She was particularly searching for "install details, warranties for owners, and understanding liability of drawings."
The workshop helped her understand that there are alternate uses for gauged porcelain, such as countertops. And she walked away with an ability to educate "clients in a more informed way, with different perspectives."
Two states over, in Gilbert Arizona, Randy Fleming conducted the NTCA Tile Matters: Best Practices for the Pros workshop, held at Monterrey Tile.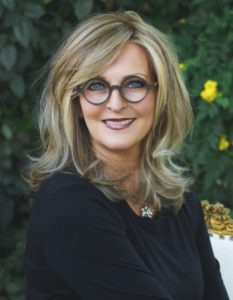 Invited to attend by Jeffrey Bennett of Monterrey Tile, Jackie Funkhouser, Owner and Interior Designer of Scottsdale Interior Design Group, was on hand at this workshop to "learn more about tile installation and the products, trends, and advances being made around that particular element of design."
She was driven by a desire to learn "more about tile installation techniques," and discovered that there are "very specific techniques used by tile installers to make a quality installation that meets specs and standards in the industry."
Her experience at the workshop has influenced her choice of tile installers for future projects. "From the perspective of choosing a tile installer, I will always consider the installer's qualifications and knowledge for my clients."
This workshop was a positive and useful experience all around. Funkhouser called Monterrey Tile "a great host," and said she was "pleasantly surprised at the depth and breadth of knowledge imparted during this workshop." Admitting she was "very impressed," she'd be interested in learning about "more finishing techniques and more finishing products and options" in a future workshop.
If you are an A&D professional and would like to attend an NTCA Workshop near you, speak to your local distributor about scheduling one, or go to the Community Calendar at www.tile-assn.com. Under the Education & Certification tab, click on FREE Educational Workshops/CEU Credits to find an already-scheduled event near you!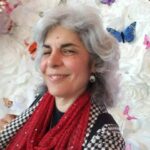 Editorial Director and Senior Writer for TileLetter and TileLetter ARTISAN
Lesley Goddin has been writing and journaling since her first diary at age 11. Her journey has taken her through a career in publishing and publicity, landing her the editor position of TileLetter and its special publications in 2006. Her goal is to educate, inspire, recognize and encourage those in the tile industry -- especially the tile and stone contractor. Other interests include the soft, purring marvels known as cats, labyrinth walking, drumming and percussion, and a range of spiritual, musical and artistic pursuits.