Four seasoned, top flooring industry veterans have recently signed on at key positions with Louisville Tile, further strengthening the now 67-year-old, family-owned tile distributor.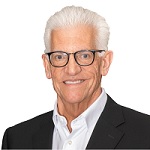 Jeff Starr has joined LTD as Director of Product Development. Most recently Vice President of Sales at Dwyer Marble & Stone, this graduate of Elmhurst College is excited about his new appointment. He stated, "Louisville Tile's new company leadership is inspiring… and driven to become the best-in-class industry
leader."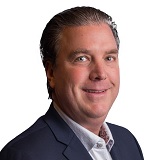 Scott Stertmeyer is the new Director of Sales, Southern Region. For the last 13 years, he functioned as Regional Vice President of Tarkett. A graduate of University of Cincinnati, Scott declared, "I was impressed by LTD leadership's focus on a meaningful/engaging culture, and their passion towards growth, both in market share and business enhancement."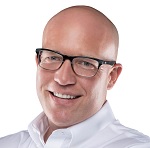 Brian Combs comes to LTD as Senior Vice President – Strategy from Mohawk Industries, where he was Director of National Accounts. A University of Louisville graduate, Brian emphatically stated, "I am beyond excited to join Louisville Tile. I'll be able to contribute to a forward-thinking, family-owned company dedicated to their customers and employees. We are bringing a level of sophistication and customer- centric service and branding that frankly, our industry has not seen!"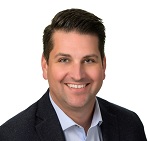 Dan Clark has been brought in as Director of Sales, Northern Region. Most recently, this graduate of Pepperdine University was Director of Dealer Sales at Walker Zanger since 2017. Dan mentioned, "I am thrilled to be at LTD and play an integral role in the restructure and growth. Our CEO has a vision to achieve our goals quickly… and to be able to stamp my name on that is very exciting! I love that the firm is still family-owned and also its rapid pace, which keeps every day exciting!
Louisville Tile CEO, Matt Saltzman, summed it all up, stating, "People are our greatest resource. Be assured that we are just as excited about these four, top industry professionals joining our team as they are. I cannot wait to watch them help lead us
to market domination."
About Louisville Tile:
Family-owned since 1955, Louisville Tile is one of America's leading tile distributors and has built a solid reputation providing state-of-the-art tile and setting material solutions, with the highest levels of integrity and professionalism. Its 13 locations in
KY, OH, IN, MI, and TN offer careers in many fields, and the company is known for its family-like environment and caring culture. With a focused eye on tomorrow, Louisville Tile has recently added key management personnel and made major
investments… to ensure future growth in every area relevant to its business.