Discovering The Oeuvre of Ocher
Most often described as a light brownish-yellow, ocher is actually a family of earth pigments that range from amber to umber. Today, ocher effortlessly enhances various interiors and is no longer affixed to the bohemian, southwestern and Moroccan design aesthetics with which it was once synonymous. North American tile design resource Walker Zanger refines the neutral hue through mixing the color into exceptional tile motifs and patterns. Instead of large swathes of ocher, this subtle incorporation can make an interior space feel more modern, transcending its bohemian, southwestern and Moroccan identity. Whether a rustic, vintage look, or one that leans more toward luxurious and elegant, ocher tile is a go-to for designers looking for a flexible, neutral tone that still manages to possess a personality all its own.
Duquesa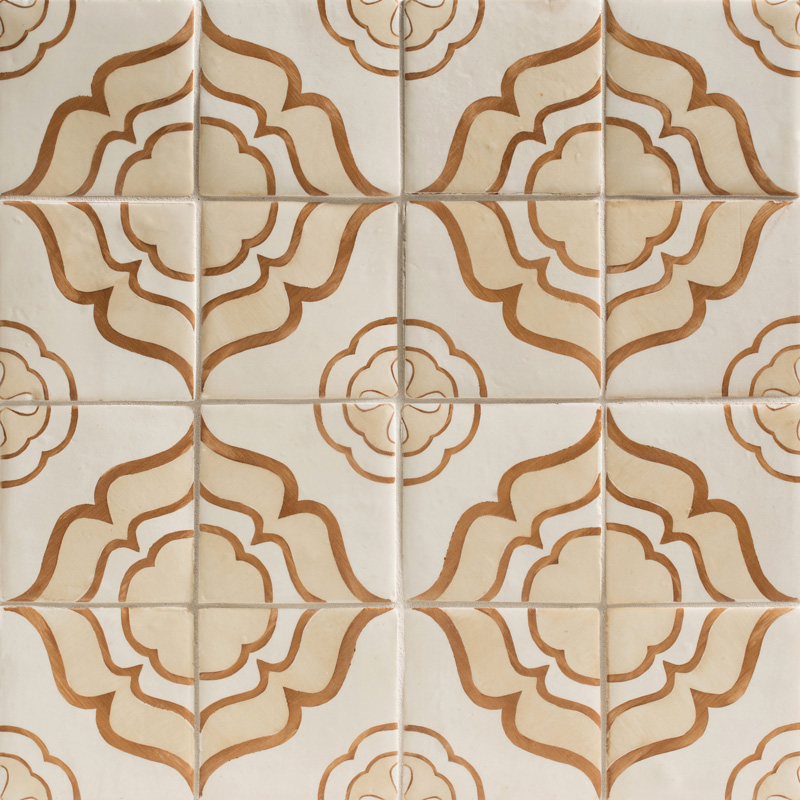 Duquesa (Spanish for "Duchess") draws its inspiration from diverse cultural influences including Persian textiles, Portuguese tiles, Egyptian stone inlay and Chinese screens. Handcrafted in the USA, Duquesa achieves its "classic-look-through-a-modern-lens" effect via a contemporary palette that includes a rich yellow ocher accented with metallic silver. Each tile is hand-painted on a cream background, creating a vaguely vintage look that resides comfortably in a home with historic roots—or brings counterpoint and context to a newly-constructed space.
Sonja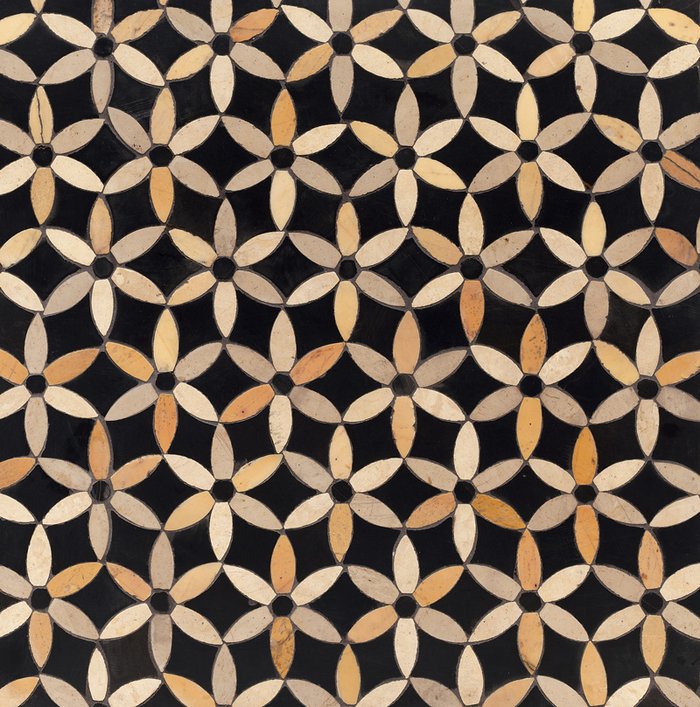 Sonja reinvents time-honored mosaic patterns with a bold graphic yielding a decidedly modern collection. Offered in a variety of motifs — from the geometrical to the botanical — each element is painstakingly crafted one tiny piece of stone at a time by artisans working in Tunisia, where the traditions of Roman mosaic artistry have endured for millennia. Featuring earthy, contrasting shades of ocher, crimson, sand, cream and black, Sonja imbues even the most contemporary space with this rich heritage.
---
For more information on these and other products, please contact:
DRS and Associates / Luxury Brand Marketing | 818.981.8210
David Schlocker / Mariel Yohe
mariel@drsandassociates.com