New branding and marketing positions NAC for growth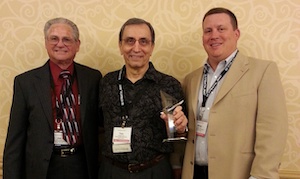 In 1983, National Applied Construction Products (NAC) founder Tom Duve noticed the American tile industry's need for reliable solutions to cracked tile within commercial and residential applications. This led to the pioneering of a new membrane system that solved an age-old problem, and allowed for contractors to confidently install ceramic surfaces and stone with a guarantee that the product wouldn't crack due to substrate expansion and contraction. That groundbreaking product was none other than the Elastomeric Crack Bridging (ECB®) anti-fracture membrane.
Duve built NAC into the family-oriented business it continues to be today. The NAC name itself is a dual-purpose acronym: known industry wide as "National Applied Construction;" NAC also stands for the names of Tom's Children: Nick, Andy and Christie. These family principles continue under the leadership of Tom's son-in-law and current president of NAC: Brian Petit. He shares his thoughts on NAC and its strategic objectives moving forward.
Tell us a little bit about NAC Products' origin and how the company was formed.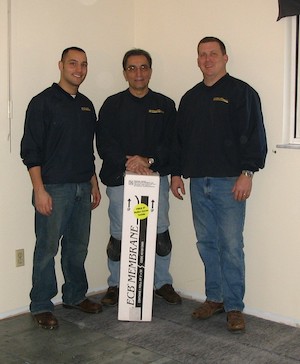 My father-in-law, Tom Duve, was in the tile business as an independent representative, and he recognized a need for a better solution to crack-isolation membranes and products. He experimented with various products and came up with this bitumen-based, elastomeric membrane.
It was really the school of hard knocks. He worked hard to develop a product that worked. Like most inventors, he experienced failure before he achieved success. The real story is that he stuck with it and he worked with contractors in the field that he trusted. With their input, he designed and engineered a product with the right primer that could bond to the substrate. He realized you couldn't just throw a fabric on the sheet and call it a membrane. It was engineered with the right fabric and built so that didn't de-bond on different substrates, even when there were moisture issues. The result was the ECB elastomeric membrane, and the rest is history.
How difficult was it to gain industry and contractor acceptance of the ECB membrane as a product to use for crack isolation?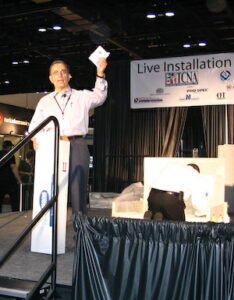 It took time to build those relationships, but he started with people he knew and trusted. Many of these contractors are loyal customers of ours to this day. We had success with contracting companies who worked on large projects like shopping malls, hotels and airports where solving challenges for movement accommodation and crack isolation was vitally important. There are still projects existing that have stood the test of time that have our original membrane underneath the tile. It was those contractors that helped us to protect the tile from cracking, and it has had a significant impact on the growth of our industry. As time went on – and that product proved itself – Tom was able to gain distributor acceptance to carry the product in stock, and the business really took off.
Once distributors began to inventory our product, NAC worked with the trade associations like the NTCA, CTDA, TCAA and others to get the word out. Tom spoke at national conventions and local and regional workshops and seminars. He got involved in the Tile Council of North America (TCNA) and NAC actively sponsored these groups and exhibited at their annual meetings and conventions.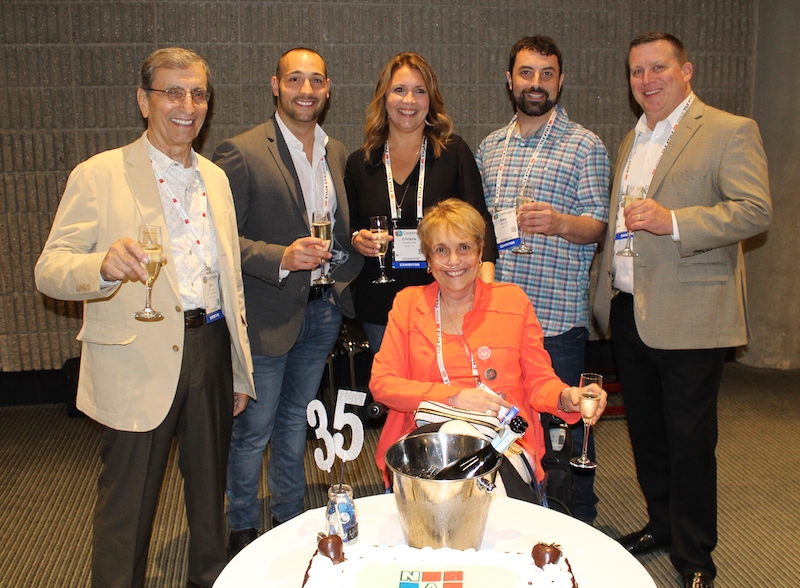 What was the process involved in getting the ECB membrane approved as a standard for crack isolation?
In the beginning they didn't have the ANSI standard for crack isolation (ANSI A118.12). Our product and others had to produce tangible, successful results over time, which led to the development of this important standard. We are proud that we played a role in this, as it relates to how to develop tests that could be utilized to make sure existing and new product introductions could meet that standard. Once that was established, we had to get to work to get the word out to architects, designers and specifiers to help them to write specifications that included language to address crack isolation.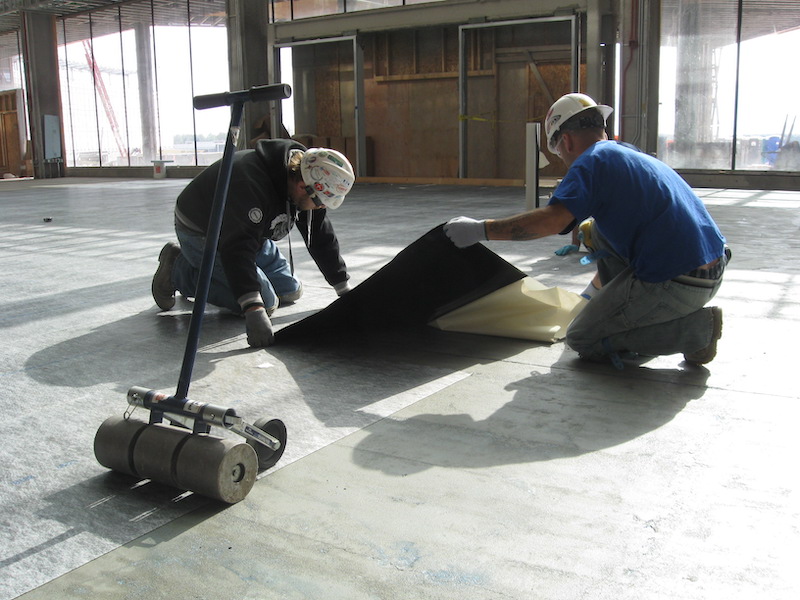 Tell us about your strategy as it relates to marketing and rebranding of your company and your products.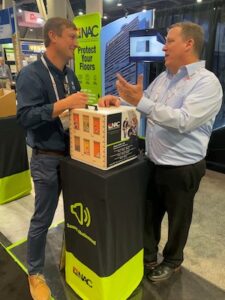 We brought in a professional marketing company to help us. We redesigned our logo and invested in a new website. We have a whole new look and color scheme to our product lines. We are a family-owned company that went through transition, so it was important that we kept some of our original style but infused new energy and design into our products. We are happy with the results.
What other products do you offer in addition to the ECB membrane?
ECB was our original product for crack isolation, and we now call that ECB Classic (ECB stands for "Elastomeric Crack Bridging"). This is our commercial product for crack protection in interior and exterior applications of up to 3/8″. We made some adjustments to the product and branded it under the name of ECB 75, which is for interior residential applications up to 1/4″. Our products are easy to use and install as they are self-adhered, sheet-applied membranes.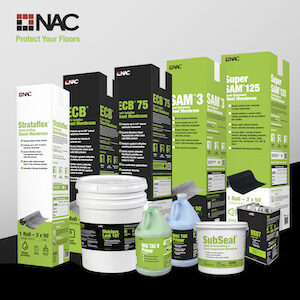 We also have our waterproofing product called Strataflex. This is built like ECB. We use heat and pressure to embed our fabric, and we install a 2″ overhang for balconies.
In addition, we offer Sound Abatement Membranes (SAM). These include our SAM 125 membrane for both wood and concrete substrates, our SAM 3 system and Super SAM membranes that offer sound abatement, crack isolation and waterproofing, popular for high rises and condominium projects. 
What projects are you most proud of?
I was called to a job that had 26 floors of cracked tile to try to help with a re-installation. It only took three months for the project to fail. I was asked to install our membrane for a mock-up for testing (while wearing a suit) that day. They were in a rush to get to the bottom of what happened. This was a hotel project and we were one of 10 systems that were tested for them to help determine their course of remediation. They even flew in a floor tester to perform those tests. Our Super SAM product was chosen for the re-install. We were very proud to have been selected, and to have played a role in this success story.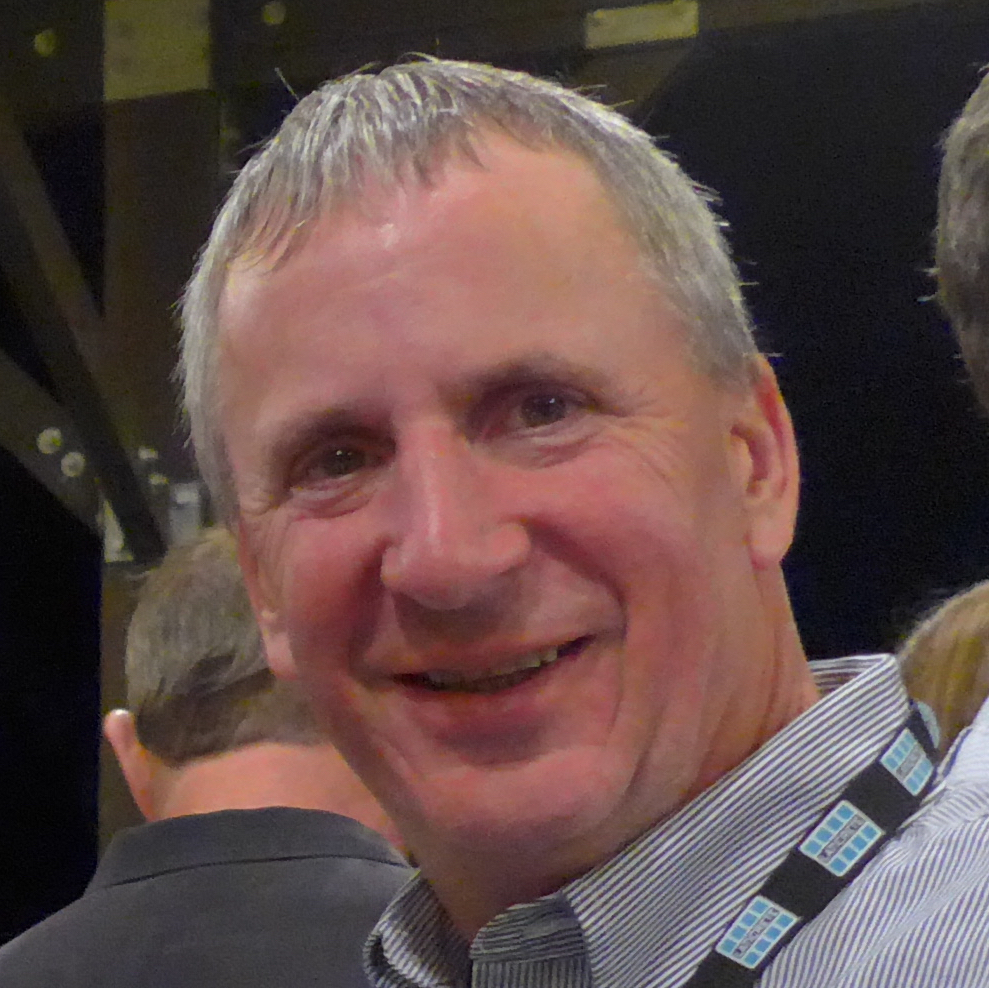 Bart Bettiga is the Executive Director of the National Tile Contractors Association and Publisher of TileLetter. Bettiga is a member of the Board of Governors of Coverings, one the largest tradeshows in North America. He has over 30 years of experience in the tile and stone industry and has served as the NTCA Executive Director since 2002. He is a well known speaker and author on ceramic tile and natural stone distribution and installation. He oversees the financial operations of the NTCA, TileLetter and the Ceramic Tile Education Foundation.