Davis Solutions, Lebanon, Ore.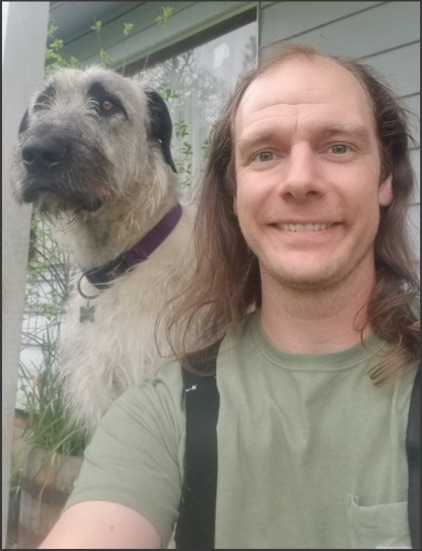 My name is Robert Davis, Owner of Davis Solutions in Lebanon, Oregon. On Instagram I am @tiling.the.world and my Facebook page is facebook.com/tilingtheworld. I don't have a website. I run a crew that services the Mid-Willamette Valley, including Corvallis, Lebanon, Albany, Salem, and outlying areas. Our focus is the design/build market; 85% of what we do is high-end residential with an even mix of remodel and new construction.
In 2007, I was an unemployable framer. The unemployable bit was partly from the housing market crash, and partly a result of my misspent youth; I had just gotten out of prison for various tweaker antics. My parole officer sent me to Teen Challenge in Shedd, Ore. (don't blink, you'll miss it), where I was farmed out as a day laborer. My construction experience got me placed with a tile guy, Jeremy Vonruden. We hit it off pretty quickly, and he was very gracious in bringing me up as I slowly learned to be an adult at the age of 27. Jeremy is a patient and generous man who, along with his father Alan, gave me many opportunities I didn't deserve. They lent me tools and helped me figure out how to adult; when I was finally able to get my driver's license, I took the behind-the-wheel test in Jeremy's work van on our lunch break. I owe a great debt to the Vonruden family.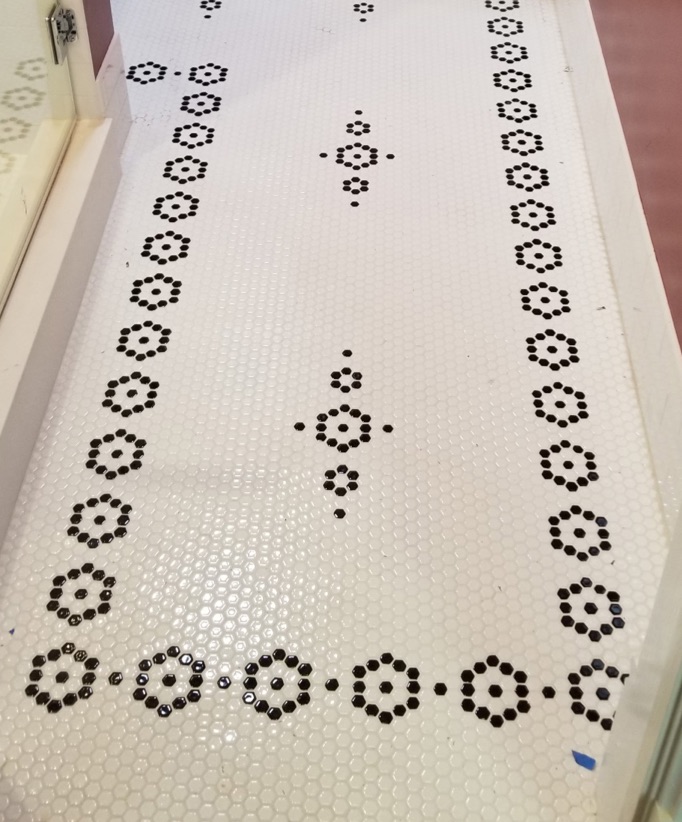 My training was of the anecdotal sort, "We do it the way we were taught and you'll do it the way we teach you." This is not necessarily a bad thing; it's a necessary step in the training process. It isn't as though what we were building was failing. The men who taught me had been building showers and floors for decades, and many of them are still in service.
When comparing ourselves to our local tile-setting brethren however, we had no metric for performance. We'd see them at the tile shop and have very little communication. Trades with no communication are inherently insular; we didn't interact with other tile crews because we had little occasion to converse. There was a mistrust of the unknown; everyone was trying to keep bread on the table, and making friends with the locals was low on the priority list.
Right around the time the housing market began its upward turn, I stumbled upon Tile Geeks. My worldview changed very quickly. I was learning faster than I could implement what I learned; my ego was shredded apace with my install techniques. Craftsmen like Armen Tavy (RIP, bud) tore down my defenses and offered a helping hand, in equal measure. I had found a calling, and a burning desire to stand among those I admired. This lit a fire under me to start my own business; the shop I worked for at the time was very resistant to updating methods, and I was sick of doing things the hard way. I needed to specify methods and materials to make my jobs go smoothly.
The CTI exam: competing against myself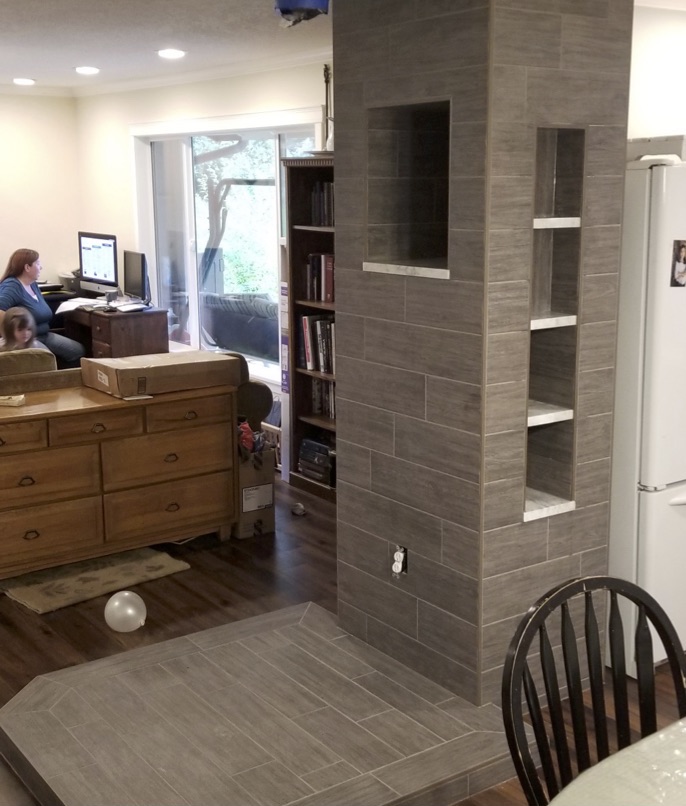 One day, Dirk Sullivan of Hawthorne Tile mentioned to me that there would be a Certified Tile Installer (CTI) evaluation at Portland Daltile, and I knew I had to participate. I had no notion of competing against my peers; I just had to know how I measured against the accepted industry standard. I really didn't even know what the metrics were. The CTI grading rubric gave me a fairly clear idea of what was important, and I put my nose to that grindstone. At the time I was living hand-to-mouth as an installer. I couldn't afford the testing fee, and someone (probably Dirk, I'm guessing) paid it for me. CTEF's Scott Carothers called me and told me it was taken care of.
Test day was a rough day for me; I know some have had an easy time of it, and my hat is off to them. I am blessed to have survived a few early mistakes; I had to start over at 11 a.m., and managed to beat the clock. In a few weeks I'd gotten my number (#1246). I'll never forget the crew of guys that took the test that day. I still speak to most of them regularly.
For me, becoming a CTI wasn't originally about gaining a competitive edge. I only wanted to compete against myself. In regard to my local competition, I would rather be in community than seek the upper hand. There's enough work out there for everyone.
Right after I got my CTI number, I joined the NTCA. It was a purely economic choice; the vouchers I got with my CTI had helped out a lot as I was starting my business, and the return on investment with the NTCA voucher program made the choice easy. Since then, being a member has proven its worth in other ways. It has helped me overcome a bit of imposter syndrome. Sitting in on technical committee meetings satisfies my inner nerd. And of course, the relationships that have developed along the way have given me a sense of belonging that is necessary to professional satisfaction. I'm not ashamed to say I just wanted to be like the pros I saw on Facebook. Developing personal relationships with many of you out there has been a highlight of my life. I can't imagine going to the next event and not having a drink with Dan Hecox (Ed: Fellow installer and NTCA member Dan passed away in September 2020). Friends like that don't come along often.
Focus on education
I have been very fortunate to work my way into a loyal client base in my area. I generally don't mention certification to my clients; it feels a bit like tooting my own horn, and being a CTI doesn't mean I'm the best there is. Education is something I'm passionate about, however, and it tends to work its way into a lot of conversations. My design/build clients all had initial reservations against bringing all installations up to industry standard (and beyond). Those conversations needed to happen. Scott Carothers' tagline has helped me immensely in this area: "If you ever get sued over an installation, the lawyer suing you will have a TCNA Handbook at the ready. Doing things by the book is the only defensible position." That closes the door on a lot of arguments. Those conversations can't be unhad, and by educating my clients I have brought accountability to my business. Now they have the book in hand as well, and I find myself able to speak to the planning process from a position of authority. I get a lot of calls at the beginning of the process, along the lines of, "How do you want this built?" This makes everyone's lives easier, and makes me part of my client's team.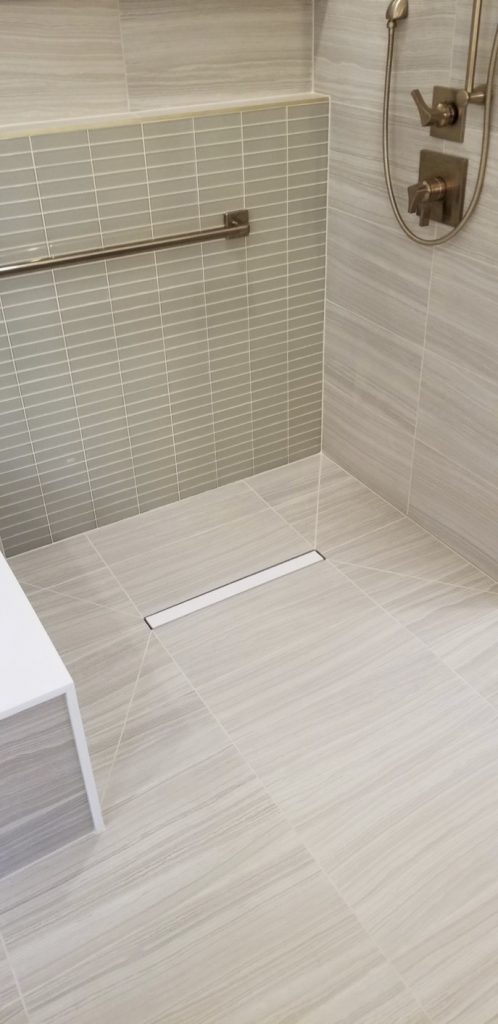 Focus on education is a founding principle in my business. We need to educate our clients (especially GCs and designers). We need to educate young people coming to the trade; I love being involved with the Joint Apprenticeship and Training Committee (JATC) apprenticeship program that has started in Portland, Ore. We need to continue in personal development as installers and business owners. My commitment to education has also led me to invest in becoming a CTI evaluator. Hopefully the world will calm down enough that we can start administering the hands-on test again soon.
As my business has increased, I have hired installers to meet demand. Training is vital to growth, and I have been quite fortunate to attract installers with a similar mindset. Ben Boling CTI #1373 joined my crew two years ago; he ramrods the install side of the house, which has been critical to business development. We split training duties, and he keeps me from planning myself into a corner a lot of the time. Trevor Simko CTI #1513 took a leap of faith and moved here from Georgia last summer. He's a fine installer that fit my crew like a puzzle piece. I think all three of us are ready to take the ACT battery. The other guys on my crew are at various stages of readiness for the CTI. Everyone is growing. I take a tremendous amount of personal satisfaction from that. We all have skin in the game. We're doing life together.
I can't say that certification has been the main difference in winning a contract here or there locally; I live in a small town, and I close a very high percentage of the bids I submit. What it has done is set me apart from installers that are willing to continue doing things "the way we've always done it." Recently a client told me straight out, "We only send you RFPs for the top shelf work. If budget is a determining factor, or quality might need to be a secondary consideration to getting it done quickly, we don't bother you. We'd prefer to use your company exclusively, but not everyone can afford what you bring to the table."
I can positively say that being in community with those I respect and admire on both personal and professional levels has been a determining factor in my development as a business owner and installer. We rise by lifting others.
Now bring those ACTs to Oregon!