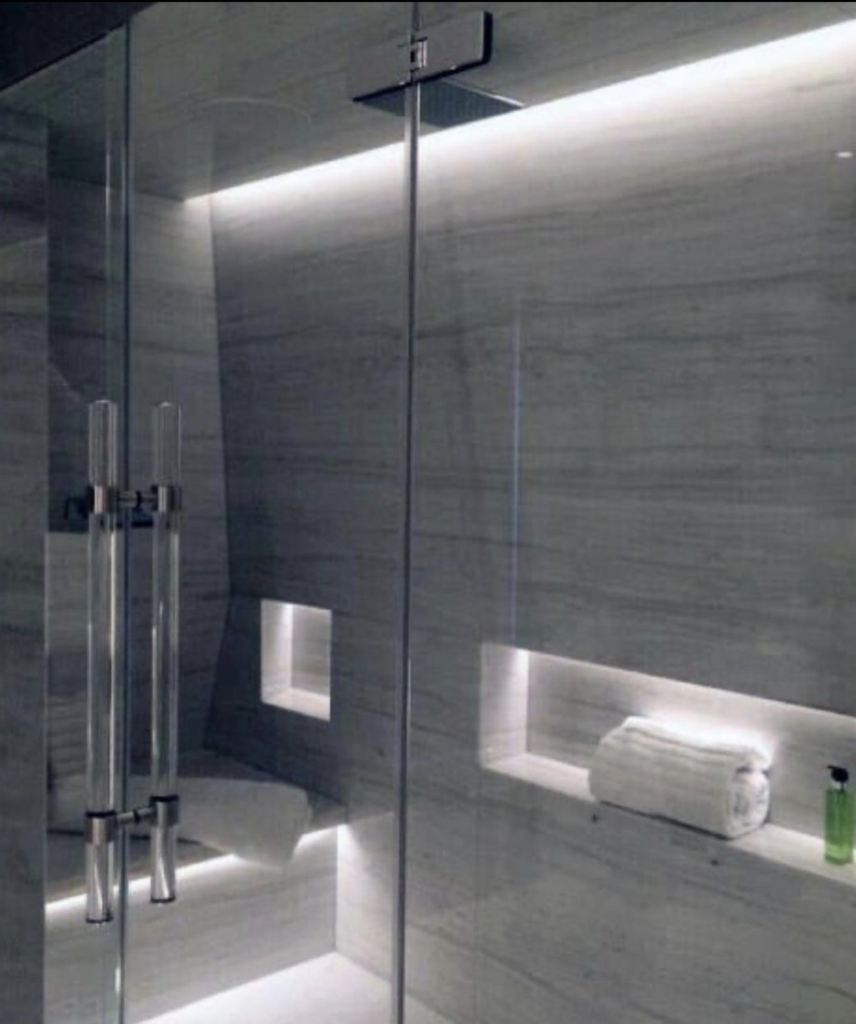 Palermo Design is an innovative tile installation company that has fused lighting with tile. Located on the Southwest Coast of Michigan, Palermo Design offers a unique approach to tile installation for residential or commercial use. Through integrating LED wet-rated products into grout lines, and curb glows Palermo is best known for their custom lit LED niches. Bringing a fresh perspective to the industry, Palermo Design has a proven 25-year history in the lighting and tile trade. LED designed for the tile trade by the tile trade.
Palermo Design holds the following certifications WBENC, ALA, Palermo Design LED recently added a training module for contractors and designers to use the LED in their tile installations.
Learn more about Palermo Design by visiting their website or check out this video and learn how you can incorporate LED lighting in your next installation.