Playing in the mud. Who DIDN'T do that as a child? Well, there is a respected cadre of tile setters today who continue that fine tradition and have elevated it to an art and into an essential skill for flat and level floors and walls that are plumb.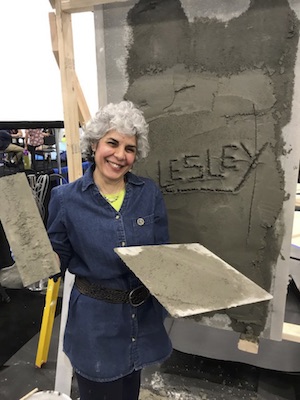 If you love mud – or want to learn more about it – check out our Technical story, where Woody Sanders and John Cox present their wall mud article as a follow-up to last month's floor mud piece. And then hop over to the Hot Topics section for a gallery of impressive mud projects to inspire and educate. NTCA President Martin Brookes also muses about mud in his letter this month.
Our cover story details a meaningful and impressive mosaic, designed by Milwaukee-based artist Ann Wydeven for La Casa de Esperanza charter school in Waukesha. This work was part of the Society of American Mosaic Artist's Mosaic Arts International juried exhibit, with a presentation on display during Coverings in Orlando back in July.
Robb Olson made his "footprint" on the tile industry with his business Footprint Wood & Stone in Lakeville, Minn. His creative approach and attention to detail shows that this is one business that really has "sole."
You know that NTCA has a Technical Committee, right? Did you ever wonder what it does and how it affects your business? In the Training and Education section, the CTEF Blog Team and yours truly explain the who, what, when and where of the NTCA Technical Committee, including an invitation from Chairman James Woelfel for more diverse voices to participate, especially women. And if you are planning to attend Total Solutions Plus this month in Jacksonville, make plans to stop in to the open-to-all NTCA Technical Committee meeting on Saturday, October 23.
Do you consider yourself an expert? Did you know that you could parlay your knowledge into being a thought leader, which can help you boost your business by providing guidance to others? Read FocalPoint Coach Luca Setti's article on how to approach this, in our Business section.
Blessings to you and yours as we move deeper into fall and closer to the holidays.
Lesley
[email protected]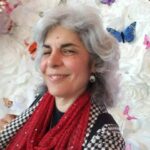 Editorial Director and Senior Writer for TileLetter and TileLetter ARTISAN
Lesley Goddin has been writing and journaling since her first diary at age 11. Her journey has taken her through a career in publishing and publicity, landing her the editor position of TileLetter and its special publications in 2006. Her goal is to educate, inspire, recognize and encourage those in the tile industry -- especially the tile and stone contractor. Other interests include the soft, purring marvels known as cats, labyrinth walking, drumming and percussion, and a range of spiritual, musical and artistic pursuits.