It's an inspiring time to write about women in tile – or in any profession in our country. We're seeing women elevated and working along with their male counterparts in government and across a range of industries at levels we haven't seen before.
We've recognized the role of women in tile since 2010 at TileLetter, illuminating women's contributions to the industry in a variety of roles, bringing their unique spin to their jobs, their companies and the industry.
Traditionally, this coverage takes place in the fall, and indeed, we published our last Women in Tile issue in October 2020. But we decided to permanently relocate this feature to March, because it coincides with the Women in Construction (WIC) Week annual event by the National Association of Women in Construction (NAWIC). Take a moment to read the NAWIC sidebar and learn more about opportunities and support for women in the construction trades and WIC Week itself.
This year's Women in Tile feature focuses on two women with very different roles in the industry. Raven Hoffman, CIT, is a Senior Estimator for Syverson Tile & Stone, Inc. – as well as NAWIC Midwest Region Director. Terri Boyd – whose daughter contacted us about her after she read the October story – has held many roles in the industry –working with Ann Sacks, Pratt & Larson, establishing Craftsman Court Ceramics and independently repping artisan tile lines.
Journey with us along these paths these women have traveled and get to know a couple of the sisters who help make the industry what it is today.
Raven Hoffman, CIT, Senior Estimator, Syverson Tile & Stone, Inc.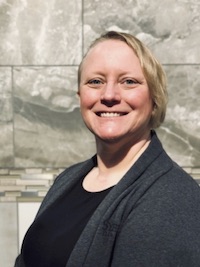 Hoffman was encouraged to apply for an estimator position by Syverson Tile & Stone Inc.'s estimator that she met on a project back in 2000. "When I interviewed, Ray Syverson, Jr. promised I would never be bored," Hoffman said. "He definitely told me the truth!"
Her degree in Construction Management from South Dakota State University and combination of estimating, scheduling, engineering, accounting, and business law gave her a firm foundation for her estimator work, she said. Being detail-oriented, and investing time to familiarize herself with industry standards and innovations as they occur also give her solid knowledge. Early on she studied the TCNA Handbook and product data sheets, toured jobsites and quizzed installers – all to get a firm grasp of her job.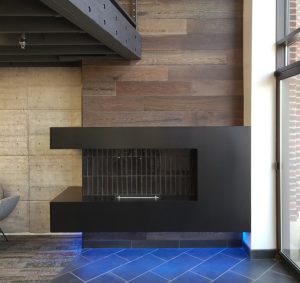 Another asset is her communication and relationship-building skills. "I feel women are intuitively relationship builders," she said. "We communicate and build connections. When I go from 'our salesperson at Syverson Tile and Stone, Inc.,' to 'my friend Raven at Syverson Tile & Stone, Inc.,' I have made a valuable connection."
She's also learned to offer copious information to clients and not take less-than-supportive comments personally. "Someone else's small mindedness is not my business," she said.
She received great support through the mentorship of Ray Syverson, Jr., who helped her learn product and how to estimate tile labor. President Steve Syerson, Vice President Dave Syverson and Installation Manager Don Vought all provided guidance and support within the culture of a company that truly values a person's skills, she said. Her involvement in NAWIC has transformed mentors and peers into friends who have helped ground her as she advanced through her career.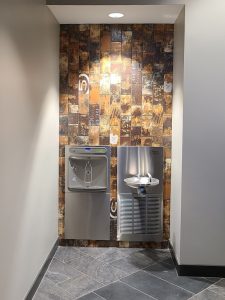 Hoffman is an advocate for women in tile, due to the range of career paths available. She observes that and the presence of women in the design industry have opened doors for women to enter the tile industry. She recommended networking and learning as much as possible.
"Take advantage of any and all educational opportunities you find," she said. "Remember you are investing in yourself and your future. There is a wealth of training out there. The manufacturers offer trainings, tile distributors offer trainings, trade organizations such as NTCA and CTEF offer education opportunities, NEF (NAWIC Education Foundation) offers self-study adult education courses for men and women, and NAWIC offers leadership training at chapter, regional, and national levels.
"The support for women entering the construction workforce is also growing," she added. "Additionally, women in construction-related fields have amazing support. NAWIC as a professional society can provide leadership training as well as a source of mentors for any range of construction industry questions someone may run into. Special interest groups, such as the TileChix Facebook group and NAWIC's Industry Councils, also provide support. What I love about both NAWIC and TileChix is we support each other. We are not in competition with each other, we are here to build each other up. With groups of strong, successful women to help guide us, we can succeed at whatever we put our minds to!"
That's important, because all these resources help her be confident and good at what she does, a real asset to her employer. And her job is something that gives her joy. "Seeing a finished installation and knowing I was part of something enjoyed by many feeds my soul."
Terri Boyd, Boyd Design Resource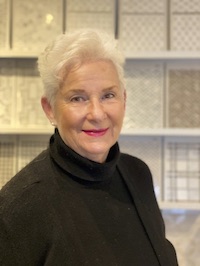 Terri Boyd has had a rich and storied past from her work as a lead designer with Nordstrom, to running showrooms in the '80s with business partner Kathy Blakeney for Ann Sacks and then Pratt & Larson in Seattle, to starting Craftsman Court Ceramics in Scottsdale and Tucson with the backing of Norman and Shannon Carlson of Country Floors fame, and then consulting with Wiseman & Gale Interiors. Today, located in Arizona, she provides design services and reps exclusive and unique artisan tile lines through Boyd Design Resource.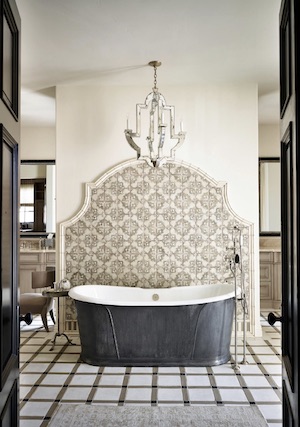 She has fueled her career in tile by the relationships she has developed along the way, and from watching, learning and studying. "The development of relationships is everything," Boyd said, and she talks of all those she has worked with and for in glowing terms, genuinely valuing them as both business associates and people.
She said her experience at Nordstrom taught her a lot. "Every morning, the owners would walk those departments and greet people," she said. The department managers had an "itty bitty desk in the stock room, which forced them onto the floor, too. You saw the action and dynamics of what was unfolding on the floor." She used this approach with people she trained, and chose those who were curious about the tile and engaged Boyd with questions about it after wandering around the showroom before the appointment. "If you didn't make a comment about the tile, you were in the wrong place."
She has held customers and clients in that same high regard, homing in on their needs and wants and guiding them through the process to make their project happen.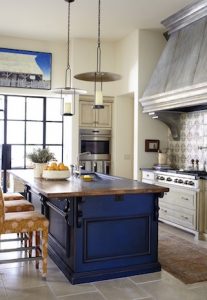 "People would be overwhelmed and unsure where to start in selecting tile for their project," she said. "We'd say, 'Don't worry about it. We'll help you through it. What's your project? Tell me, what colors don't you like? Do you like gloss or matte? Do you like texture or not?' They can almost always tell you what they don't like. Take a walk around – 'What strikes your fancy or catches your eye; or what don't you like?' Immediately find out what they don't like. And then you start to make progress and they feel comfortable since they are IN on this a bit."
She possessed technical skills as well, including the ability to draw out a design or layout. "I'd do a thumbnail sketch to see if they liked it and then I would draw it up to scale," she said. "Little by little, designers depended on me. You develop a reputation – you don't get rich on one project."
Another aspect is seeing the worth of the product that's being sold. She has high praise for artisan tile makers, and for tile installers and contractors, and gleaned a lot of her tile knowledge early on from the tile makers themselves and an installer who loved artisan tile. "As a group the artisan tile makers are so helpful and open; I learned so much from each individual artisan I carried." She feels it's absolutely key that those selling tile revere it. "The hardest thing is that salespeople don't see the value in the artisan tile they are selling," she explained. "If they don't see the value, they can't sell it."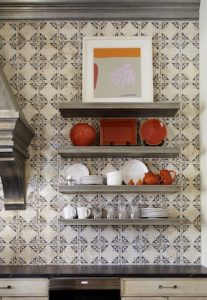 Working at Nordstrom also taught her, "Your best ally is the tile contractor. You must decide to work as a team – ask questions and answer questions – that's the big thing," she said. "And if there is a problem in the installation, please give me a call. Let's figure out how to do it before we raise any flags."
Boyd is keen on women in the tile industry, and recommending women not take critiques personally. "Take in the suggestions and move on to build on it." She talked about learning from her tile contractors over the years, and working with them to develop solutions to problems. "You are a problem solver, and you are trying to do it in an aesthetically pleasing way. You are driving this ship together – you can't get to the end result without [the contractors] and they need to understand your product to do it really well."
For Boyd, again, it all comes back to relationships.
---
A week dedicated to women in construction
This month marks Women in Construction (WIC) Week, a nationwide initiative of the National Association of Women in Construction (NAWIC).
Crissy Ingram, CAE, Executive Director of NAWIC told TileLetter, "Any woman in any type of construction can join NAWIC. We have tradeswomen, executives, attorneys, and architects…the whole spectrum! It is so exciting and interesting when you get into a room with these ladies. Absolutely inspiring!"
Ingram explained that NAWIC originated in Fort Worth, Texas, where the national offices are still situated. "We have 115 chapters across the nation with approximately 4,000 members. We offer professional and personal development, education, networking, leadership training and community outreach," she said.
The NAWIC Education Foundation (NEF) offers educational courses and certification programs. And the NAWIC Founders Scholarship Foundation offers help for students pursuing a career in any facet of construction: trades, project management, administrative, legal, financial, insurance or business owner. Over $100,000 is awarded annually to students in construction-related programs, ranging from $500 to $2,500, in addition to scholarships awarded by some local chapters as well.
Raven Hoffman, CIT, Senior Estimator for Syverson Tile & Stone, Inc., and the NAWIC Midwest Region Director, noted, "Through my involvement in NAWIC, I am honing leadership skills and staying up to date on the latest changes in the construction industry. In 2020, I studied for the NEF Construction Industry Technician course and gained my CIT credentials. The course helped update me on changes since I graduated college. I take every opportunity I can through NAWIC and the TileChix Facebook group to encourage and support women in both the tile and construction industries."
WIC Week, a nationwide initiative, is March 7-13 this year. "Chapters across the country will take part in job site tours, meetings, community service projects, etc., to get the word out about NAWIC – and about women working in the industry," Ingram said. Find out more about WIC Week and NAWIC at nawic.org/nawic/wic week.asp or at Facebook at www.facebook.com/NAWICWICWeek
– Lesley Goddin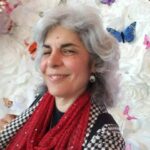 Editorial Director and Senior Writer for TileLetter and TileLetter ARTISAN
Lesley Goddin has been writing and journaling since her first diary at age 11. Her journey has taken her through a career in publishing and publicity, landing her the editor position of TileLetter and its special publications in 2006. Her goal is to educate, inspire, recognize and encourage those in the tile industry -- especially the tile and stone contractor. Other interests include the soft, purring marvels known as cats, labyrinth walking, drumming and percussion, and a range of spiritual, musical and artistic pursuits.