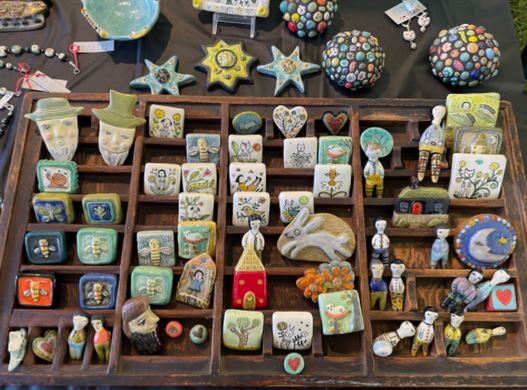 The Moravian Pottery and Tile Works (TileWorks of Bucks County) in Doylestown, Pa., is inviting artists, collectors, tile industry members, and tile enthusiasts to "Honor the Past. Craft the Future," by attending TileFest '23 — its highly anticipated annual event scheduled May 20 -21, 2023.
The event features tours of the TileWorks, demonstrations, and colorful, stunning and engaging tile works by artists from across the country.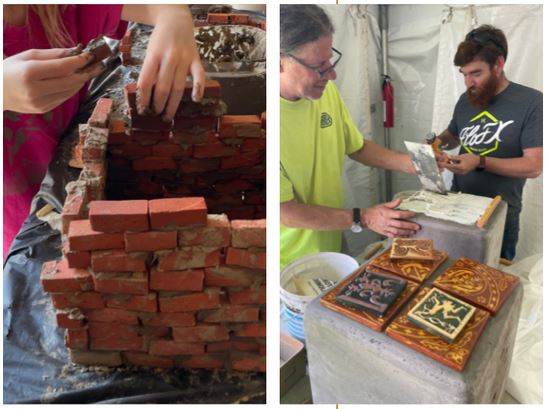 Last year demonstrations attracted and intrigued visitors at TileFest '22, including Isaiah Zagar of Philadelphia's Magic Gardens, and the Tile Geeks who installed Mercer reproduction tile on several planters that were auctioned to support the TileWorks. Children and adults alike enjoyed participating in the hands-on activities run by the Travis Manion Foundation and Moravian Pottery and Tile Works.
Attendees at TileFest '22 got to meet visiting artist George Rodriguez; more exciting artists will be invited for TileFest '23. Up and coming artists like Alexis Ellison joined TileFest in 2022 and there will be opportunities to exhibit in 2023. The TileWorks will offer a scholarship for emergent tile artists. Inquire here.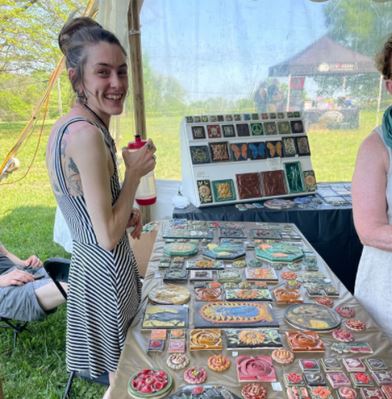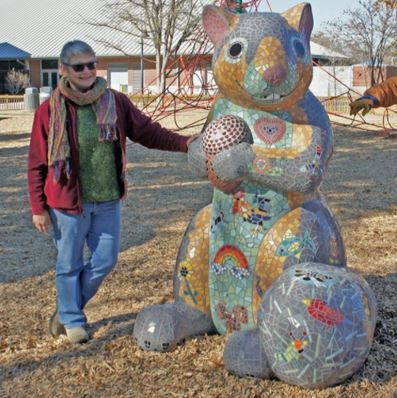 Immediately preceding TileFest '23, Sherri Warner Hunter till lead a pre-TileFest workshop May 13-17 in creating your own sculpture, sharing her vast knowledge and materials. For more information and to register, click here.
Sponsors last year included Merola, The Tile Heritage Foundation, Penn Community Bank, Ardex Americas and the County of Bucks. Visit the website for sponsorship information.
Refer a new participating TileFest '23 artisan and receive a $30 referral discount off your booth fee. Register by December 31, 2022 and receive a $20 early registration discount. Click here to register.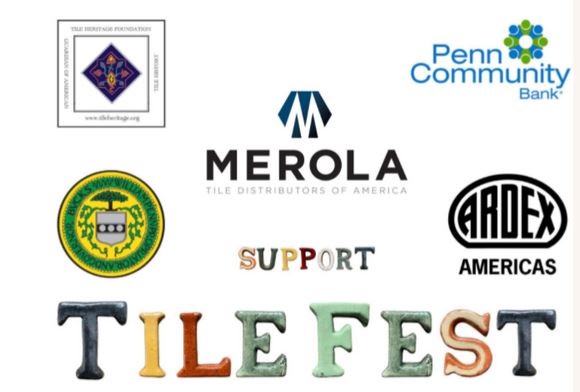 Did you attend in May 2022? The TileWorks is taking suggestions and feedback so it can make next year's event even better! Email here.
TileFest is a true celebration of the legacy of Henry Chapman Mercer, tile making and artisan tile setting, art, culture, music and a chance to enjoy the delights offered by the Doylestown area. Don't miss it.
Visit www.thetileworks.org for more information about TileFest and the Moravian Pottery and Tile Works itself.