RUBI Tools USA (Florida), June 02, 2021 — RUBI Tools USA, a subsidiary of RUBI GROUP, will participate again during this 2021 exhibition of The International Surface Event (TISE), held from June 16 to 18 in Las Vegas, NV at the Mandalay Bay Convention  center here in the United States. See RUBI in Booth #4622.
RUBI Tools will present its three new electric cutters while unveiling all their quality  features. All cutter machines designed to meet your professional needs are the result of a long  period of active research with an elite group of professionals who helped to shape all the new features. Here are the new models: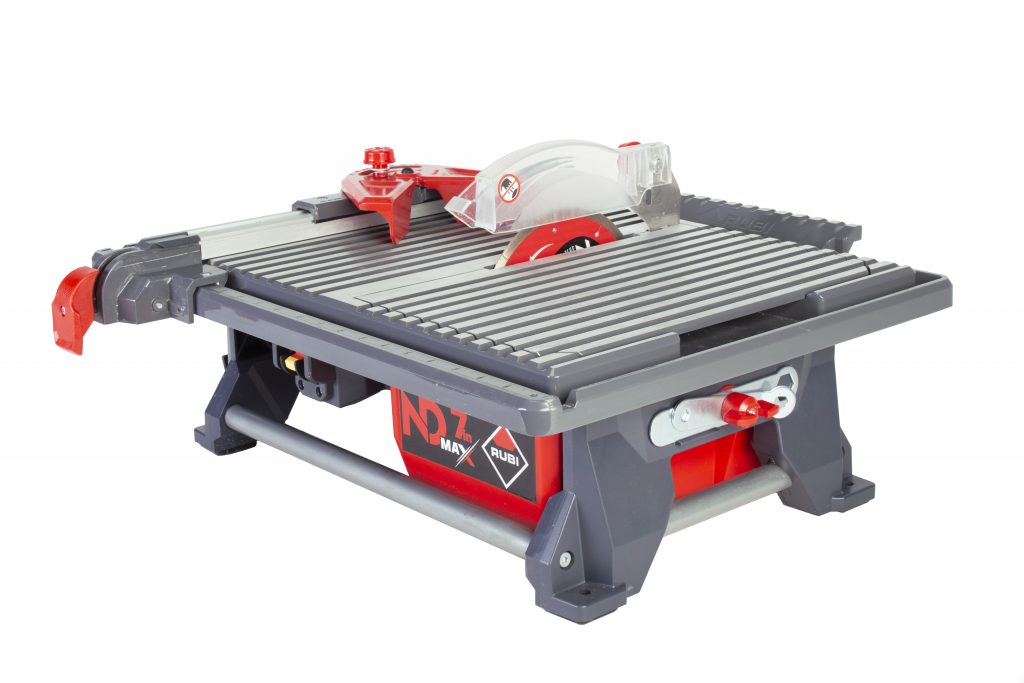 The newest portable desktop model cutter ND7INMAX, has a machined aluminum table with tilting table for mitering cuts. This is the 2nd model launched beginning of this year too. Also available is the   ND7INREADY, also compact and portable, for small remodel projects for DIYers or as the perfect back up tile saw for the professional installer. This year's most anticipated  product is T10INMAX wet saw that will become a game changer. This incredible portable cutter is full powered for professional jobs of continuous cutting. Finally, announcing for  all markets, RUBI added a new model of electric cutter DCX, ideal for its versatility and  quality of cuts. 
All attendees will be able to see also the full range of the SLAB  SYSTEM for large format cutting and handling. Shown will be the SLAB HEAVY DUTY conveyor, to some ergonomic improvements on the Slim Cutter system for dry cuts, to the SLAB trolley or CART, and the SLAB TABLE accessories.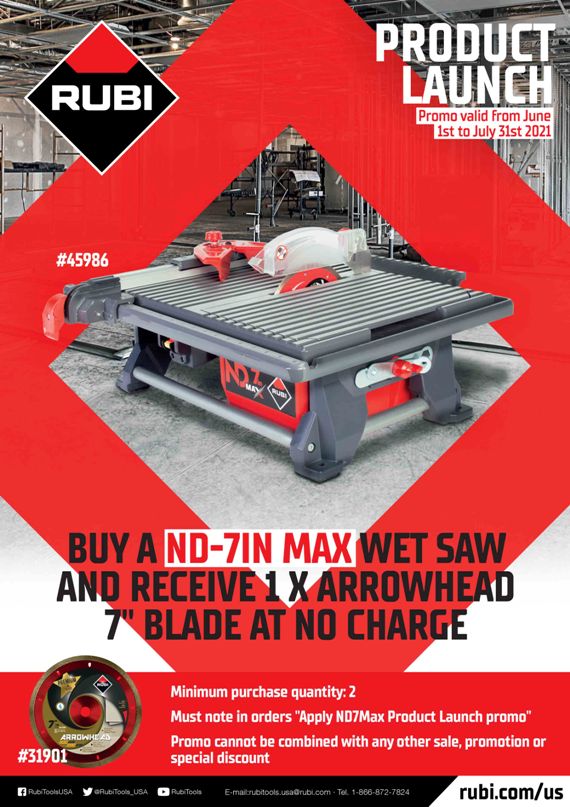 The RUBI Tools leveling systems range has also expanded, launching the 4th leveling  system under the RUBI brand: The CYCLONE! This intuitive system is quick to use and does not require any tools. A slight improvement also with the DELTA leveling  system now features an improved wedging system.
Attendees will be able to see first-hand in action the new products getting launched this year at the RUBI Group display at booth #4622. Stay in touch in all  RUBI social platforms for updates and extra information about this exhibition.