Aliquippa, PA (December 6, 2018) – ARDEX Americas offers complete installation solutions backed by the most comprehensive full-replacement warranty in the industry, SystemOne™. ARDEX solutions have always provided the ultimate peace of mind for architects, specifiers, facility managers, building owners, contractors and flooring installation professionals. And it just got better – the maximum warranty level for select products has been increased and more products have been added!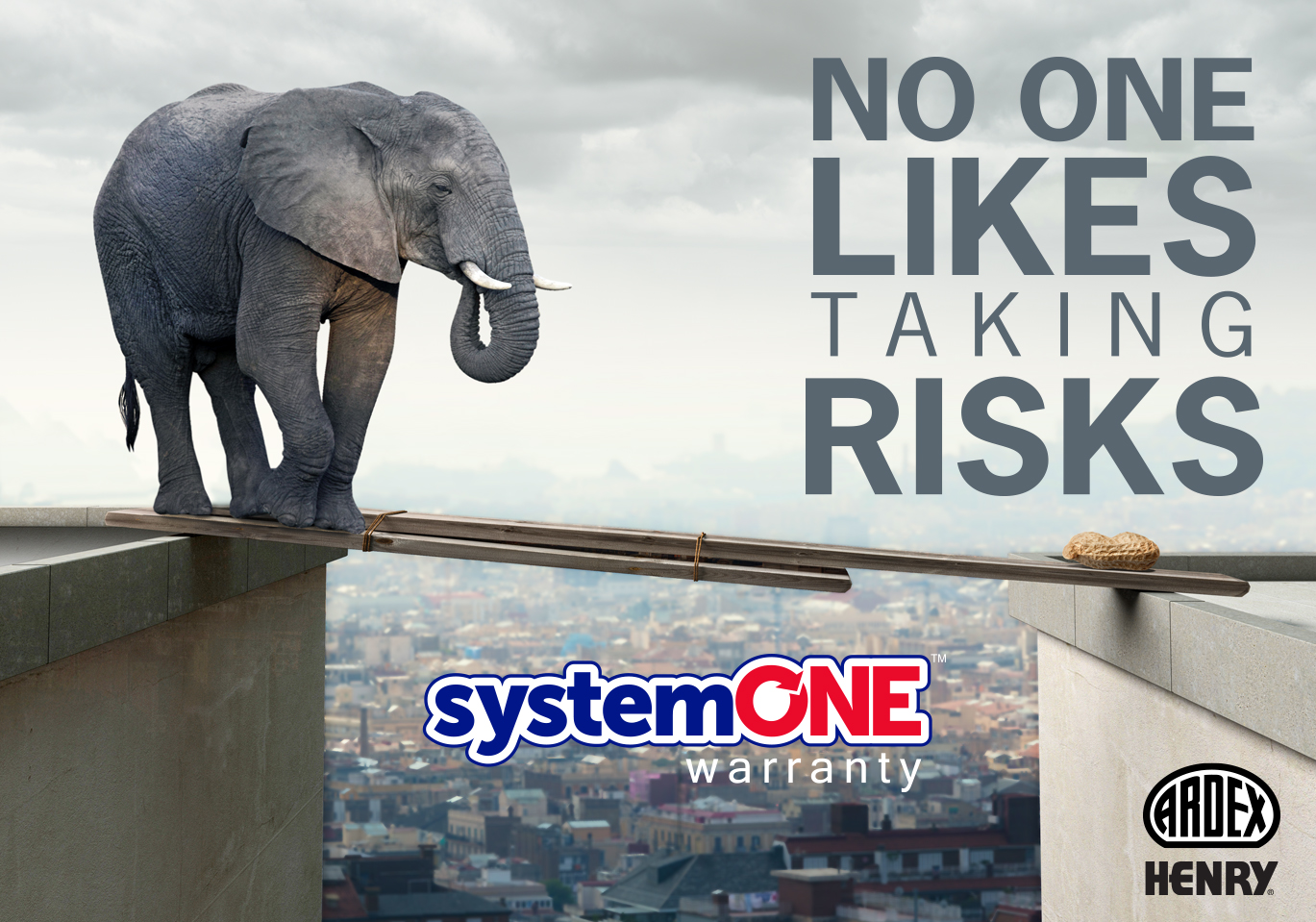 Warranties generally protect installing contractors from a product failure when following proper installation techniques and industry standards. If a product breaks down or loses strength within a given time period due to a manufacturing or formulation defect, the cost of the product is covered by the warranty. The ARDEX SystemOne warranty, however, goes beyond a simple product warranty. It is a full replacement warranty to include material and labor for any necessary reparations, giving an installer confidence on the jobsite and ultimate peace of mind when using ARDEX systems.
The SystemOne warranty is divided into two segments – general flooring and tile and stone – and is designed to offer the best solution for any type of installation.  Visit the ARDEX Americas website to learn more about the products and years covered.
In order to qualify for this type of warranty, given instructions and specifications, as outlined in the respective ARDEX SystemOne warranty, technical documents as well as industry standard practices have to be followed.
To educate about the SystemOne warranty, requirements and products covered, ARDEX offers a specialized training as part of the ARDEX Academy Technical Training Program. These seminars, like all ARDEX Academy seminars, are free of charge. Anyone interested in attending a class can find all available dates and training locations online, as well as sign up for a particular training course. The training is not required to qualify for the ARDEX warranty, but it is highly recommended.
Learn more about ARDEX and the SystemOne warranty and visit www.ardexamericas.com or call 1-888-512-7339 to get in contact with an ARDEX Sales Representative near you.