Knee care for installers, part one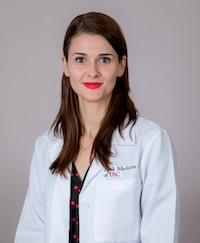 Knee problems among contractors and installers are some of the most common complaints we hear about in our industry. Some contractors "credit" their knee pain to sports injuries (often meniscus tears) that are exacerbated by working on knees all day; some contractors swear by well-designed highly cushioned knee pads for fully-functioning pain-free knees.
What do the experts say? Marissa Marchioni, OTD, OTR/L, CEAS, Assistant Professor of Clinical Occupational Therapy at University of Southern California weighed in on measures contractors can take to protect their knees.
Positional variability is one key to knee health. Marchioni recommends sitting back, with heels on glutes and hips over heels as being the optimum knee position. Maintaining a deep squat puts more sideways stress on the knees, or being on one knee creates a load imbalance on the knee that carries all the weight, leading to more pressure on the meniscus.
Of course, when actively working, it's not practical to always sit back, so Marchioni suggests knee pads with a soft outer shell positioned over the lower body versus a hard outer shell to offer protection. She also recommends being strategic and planning your activities to give your knees a break during your work day.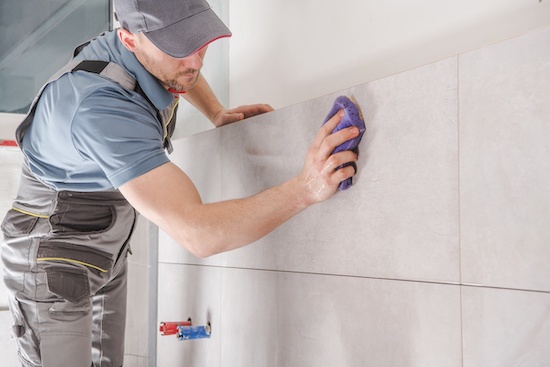 "The most important thing is taking a break from being on your knees," she said. "Compression forces lead to decreased circulation and stress in the area. Load bearing can lead to tissue breakdown. She suggests planning activities like mixing, cutting tile, cleaning tile, etc., be interspersed with time on the knees to provide natural breaks in the work flow.
In addition, changing position frequently is critical to reduce knee pressure and improve circulation. "It doesn't take long to pause 20-30 seconds," she offered. "Get up out of position, shake your legs out and get back to position. Set a timer for 30 minutes – take 30 seconds to stand up shake legs out and go back to work."
It may be common sense, but keeping body weight down is beneficial. "The lighter the load, the easier it is," she said, adding that staying at a healthy weight allows you to assume more positions more comfortably and flexibly, and is associated with lower systemic inflammation as well as reducing the weight on the joint itself. Staying hydrated is also key. "If your body is hydrated, tissues are more pliable and less prone to break down," she said. "Think of the difference between a dry piece of chicken and one that is succulent and moist. Plus staying hydrated naturally will require more breaks to void your body."
Healthy practices are essential too. She said to pay attention to how you feel after a meal. Do you feel sluggish or low energy after lunch? Pay attention to how you feel and what you ate, and be mindful of your body – are your knees starting to get uncomfortable?
"Our bodies cue us, but we get so caught up in what we are doing and become too goal focused," she said.
Exercise, stretching and self care all are common-sense measures, but not commonly practiced. A good's night sleep is necessary to tissue repair and to maintaining a healthy weight, she said. Exercise rebalances the muscle relationships, she noted – and building core strength and stability will allow you to make more movements from the hips comfortably to support the knees.
But when to fit exercise in? "You won't be successful if you are asking yourself to exercise in evening after a long day of work," she said. "Try a 10-minute walk around the block in morning and stretching to get moving."
Stretching hips and glutes are essential. Try these stretches:
• Sit in a chair, with one foot stable on floor. Bring other foot up to rest on thigh. Increase the stretch by folding forward from hip.
• Do a hamstring stretch. Sit on the floor and fold forward, or out one foot forward and fold forward at your hip.
• Gentle spine extension or low back flexor stretch. Place hands on back and gently lift chest to ceiling.
What if pain or discomfort persists? Cumulative stress follows a pattern, so be mindful of your discomfort. Is it mild? Worse at the end of the day or the end of a week? Is it discomfort or has it escalated to pain? Has intermittent pain escalated to persistent pain?
"Try to adapt when you have discomfort to see if that shuts it off. Go to your primary care physician for a referral or meet with an occupational therapist to see if you can adapt your movements. Persistent pain means you have an injury." She also recommends developing a good relationship with a primary care physician to establish a baseline.
"You want to live a good life," she said. "Pay attention to the body to live to a bigger-picture goal. Are you in your body, are you connected in with the felt sense of being in your body? Be sure to listen to your body before you let your brain off the hook for the day."
In our next installment of Workplace Wellness, in June TileLetter, we will explore the perspective of knee health from Lee Richards, founder of ProKnee Corporation, a manufacturer of knee pads that many contractors swear by. Richards, working in the auto body, construction and floor covering installation industries, was inspired to develop ProKnee after sustaining serious pain in his knee that prevented him from even bending it.
"I had used every type of knee pad available but was unable to find one that could keep me in business," he said. "At this point the decision was made that I would develop a knee pad that could protect my knees as well as the great income I was making, i.e., Proknee was born!"
Learn more about Richards' research into ergonomics and occupational kneeling and how it led to the development of the knee pads the company produces today. In addition, Richards has savvy insights about knee health in general. See you in June!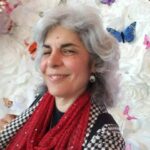 Editorial Director and Senior Writer for TileLetter and TileLetter ARTISAN
Lesley Goddin has been writing and journaling since her first diary at age 11. Her journey has taken her through a career in publishing and publicity, landing her the editor position of TileLetter and its special publications in 2006. Her goal is to educate, inspire, recognize and encourage those in the tile industry -- especially the tile and stone contractor. Other interests include the soft, purring marvels known as cats, labyrinth walking, drumming and percussion, and a range of spiritual, musical and artistic pursuits.