Cheyenne, Wyo. and Houston-The Woodlands-Sugar Land, Texas Score the Largest 12-Month Increases; Sierra Vista-Douglas, Ariz. and New York City Experience the Worst Year-over-Year Declines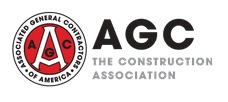 Construction employment increased in nearly three out of four U.S. metro areas in January compared to a year ago, according to an analysis by the Associated General Contractors of America of new government employment data. Association officials welcomed the widespread job gains but cautioned that contractors in many areas are having trouble finding enough qualified workers to return to pre-pandemic levels amid tight labor market conditions.
"Construction employment is now increasing in most areas after a rough first year of the pandemic," said Ken Simonson, the association's chief economist. "But contractors recently have had more unfilled positions at the end of each month than they have been able to fill."
Job openings in construction totaled 384,000 at the end of January, an increase of 81,000 or nearly 27 percent from January 2021, according to the government's latest Job Openings and Labor Turnover Survey. That figure exceeded the 259,000 employees that construction firms were able to hire in January, implying firms would have added over twice as many workers if they had been able to fill all openings, Simonson pointed out.
Construction employment rose in 261 or 73 percent of 358 metro areas in 2021. Houston-The Woodlands-Sugar Land, Texas added the most construction jobs (10,300 jobs, 5 percent), followed by the Dallas-Plano-Irving, Texas metro division (7,600 jobs, 5 percent); Atlanta-Sandy Springs-Roswell, Ga. (7,100 jobs, 6 percent); and the Los Angeles-Long Beach-Glendale, Calif. division (4,700 jobs, 3 percent). Cheyenne, Wyo. had the highest percentage gain (47 percent, 1,400 jobs), followed by Lake Charles, La. (21 percent, 3,100 jobs); Weirton-Steubenville, W. Va.-Ohio (21 percent, 300 jobs); and Bloomington, Ill. (20 percent, 500 jobs).
Construction employment declined from a year earlier in 58 metros and was flat in 39. New York City lost the most jobs (-8,100 or -6 percent), followed by the Oakland-Hayward-Berkeley, Calif. division (-3,400 jobs, -5 percent) and Northern Virginia, Va. (-2,400 jobs, -3 percent). The largest percentage declines were in Sierra Vista-Douglas, Ariz. (-31 percent, -900 jobs); Danville, Ill. (-17 percent, -100 jobs); Tuscaloosa, Ala. (-9 percent, -600 jobs); and San Luis Obispo-Paso Robles-Arroyo Grande, Calif. (-9 percent, -900 jobs).
Association officials said firms would have likely added more workers during the past year if they could have found qualified candidates to hire. They urged federal, state and local officials to create more programs to expose learners and adults to construction skills and career opportunities to ensure more workers benefit from increasing federal infrastructure investments.
"Now that Washington is boosting infrastructure funding, public officials should take steps to encourage more people to pursue high-paying careers in construction," said Stephen E. Sandherr, the association's chief executive officer. "This industry has the capacity to put many more people into the American middle class."
View the metro employment data, rankings, top 10, and new highs and lows.