Coverings 2018 – Day 3
The Global Tile & Stone Experience has big things planned for today, Thursday, May 10. Keep reading to see what you need to be a part of during Day 3 of Coverings 2018.
Must Go > Coverings Celebration Party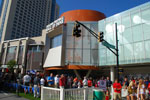 Tonight is the night! Join your industry friends at the Coverings Celebration Party at the College Football Hall of Fame! From 8:00 PM – 10:00 PM celebrate a fantastic show and awesome industry at this unique and interactive venue, located right next to the GWCC. You can still purchase tickets at registration – join us!
Sponsored by: TCNA
Must See > Completed Tiny Houses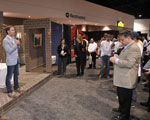 After months of planning and hard work, the Installation Design Showcase and its three tiny houses are complete! At 3:00 PM today in Booth 8804, meet with the leading designers and NTCA Five Star contractors who collaborated on the Showcase and learn what it took to pull together these vignettes. During this one-hour, interactive session, you will tour the three tiny houses and discover every detail of the spaces.
Must Participate > Global Monumental Hand-Print Mural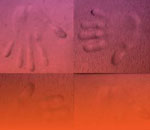 Make your mark on the tile industry in Booth 9612 (Hall C). The Tile Heritage Foundation invites all attendees and exhibitors to leave their imprint on tile for the Global Monumental Hand-Print Mural. With just a $25 donation, you can press your hands, name, thoughts or logos into a wet clay tile and become a part of the mural.
Must Pet > Shelter Dogs at the Art Tile Courtyard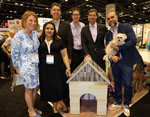 In case you haven't already heard the buzz (or barking), but there are some seriously adorable dogs on the Coverings show floor. The TCNA Art Tile Courtyard, Booth 7249, located in the heart of the Art Tile Village, is featuring beautifully tiled doghouses provided by TCNA members. These decorated doghouses are wonderful displays of creativity using tile and will be donated to an Atlanta-area pet charity during a ceremony taking place today. Stop by, view the doghouses, and pet some pooches!
Must Attend > Today's Sessions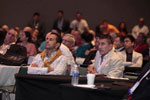 Looking to increase profits? Productivity? Safety? Look no further than the Coverings 2018 conference program. Sessions begin at 8:30 AM today and include: Skin vs. System, Women in Stone – A Stone Project Model, Managing the Health of Your Business: Distribution Best Practices, Know Your Importer/Exporter, Silica Exposure and Employee Safety in the Stone Industry, and more! View the complete Thursday schedule.