Tile of Spain, Booth #5134
Tile of Spain, the international brand representing over 100 ceramic tile manufacturers belonging to the Spanish Ceramic Tile Manufacturer's Association (ASCER), is ready to "wow" Coverings 2019.
Visitors to the Spanish Pavilion will witness some of the most advanced ceramic tile technology and breathtaking design choices the world has to offer from 98 Spanish ceramic and stone manufacturers.
The Tile of Spain booth (# 5134), located in the center of the pavilion, holds a variety of literature, including directories to the must-see Spanish tile exhibitors and the latest issues of Ceraspaña, Tile of Spain's quarterly magazine. 
Presentations and videos will run throughout the show, including award-winning architectural and design projects and an overview of Tile of Spain manufacturers' achievements featuring beautiful design and products with unsurpassed quality, durability and versatility. 
Presentations in the Spanish Pavilion (Booth #5134) include: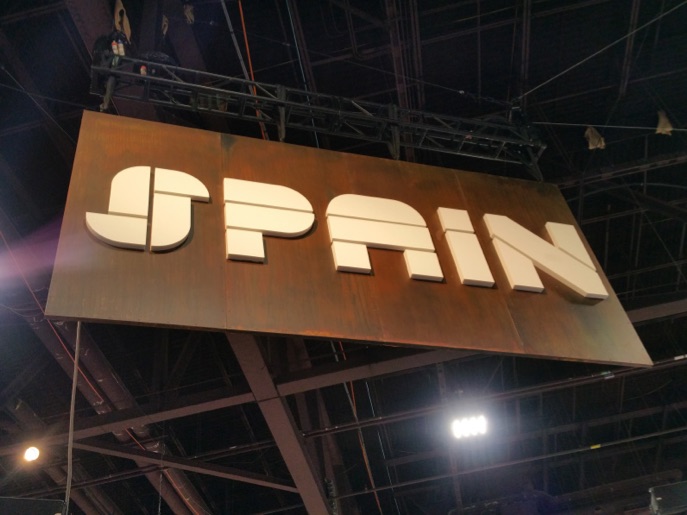 "Gauging" Your Specifications – 2019
Tuesday, April 9. 12:00 p.m.
Thursday, April 11. 12:00 p.m.
This session is all about taking full advantage of specifically engineered thicknesses to optimize budgets and allow for broader specification of tile in projects. Modern technology is providing opportunity to narrowly define the "minimum effective dose" needed for a given area of specification by offering multiple gauges or thicknesses in tile programs today. The slimmer profile you can select for your jobs compounds cost savings at every level from raw material to trucking to site to installation. Tile has always been the most economic option over the lifespan of the investment – join us at the Tile of Spain pavilion to see what the industry is doing to lower the up-front cost while retaining the technical, aesthetic and ease of maintenance of ceramics that clients have always loved.
Showstoppers Live: Interviews direct from the Tile of Spain Pavilion
Tuesday, April 9, 11:00 a.m.
Wednesday, April 10, 11:00 a.m.
Thursday, April 12, 3:30 p.m.
Witness firsthand Tile of Spain Consultant and Ceramic Tile Specialist Ryan Fasan live from the Spanish Pavilion as he talks to Tile of Spain manufacturers about the latest ceramic tile technology and design offerings being showcased at Coverings.
Once again, ASCER, the Professional Association of Ceramic Tile Manufacturers from Spain, and ICEX Spain Trade and Investment organize the 2019 Spain Pavilion. For more information, contact [email protected] or visit tileofspainusa.com.