The International Surfaces Show (TISE), incorporating Surfaces, StonExpo/Marmomac and TileExpo opened at Mandalay Bay in Las Vegas, NV today, to live crowds, with over 185 exhibitors. In addition to the live show, which is the first in-person event for the floor covering industry since the pandemic, TISE also offers TISE LIVE Virtual, a way for people to participate in the show via a private Facebook group that shows sessions, demos and presentations, plus special events like a casino night on tap for this evening.
In addition to the exhibitors, which include tile and stone booths and a vast array of tools, the new association Women in Tile is meeting at TISE for the first time (See the session on Thursday at 2:00 -2:30 p.m. on the TISE LIVE Main Stage entitled "Developing Goals, Setting Trajectories, and Guiding the Paths for Women in the Floorcovering Industry."). The show is also hosting the semi-finals of the Installer of the Year Competition, with 19 contestants vying for the chance to be finalists in the event.
Michelle Swayze, Director of Marketing for TISE, called the energy at TISE "electric. It's super exciting for everybody to be here," she said. "The industry has been really strong and resilient…it's a reunion for the industry to get back together and have community."
World Floor Covering Association's Scott Humphrey, Natural Stone Institute's Jim Hieb, National Tile Contractors Association's Bart Bettiga and TISE Director Dana Hicks recorded a special welcome for the virtual audience as well – and a reminder to mark your calendars for February 1-3, 2022 for next year's in-person TISE taking place at Mandalay Bay in Vegas.
"We are going to miss you in Las Vegas this week, but we are excited because TISE has produced a groundbreaking effort to bring the whole industry together this week," Bettiga said. "We've seen what's in store and we know TISE has exciting things planned for you over the next three days. The tile industry in particular has some great innovation and new technology and we are excited to show you that information."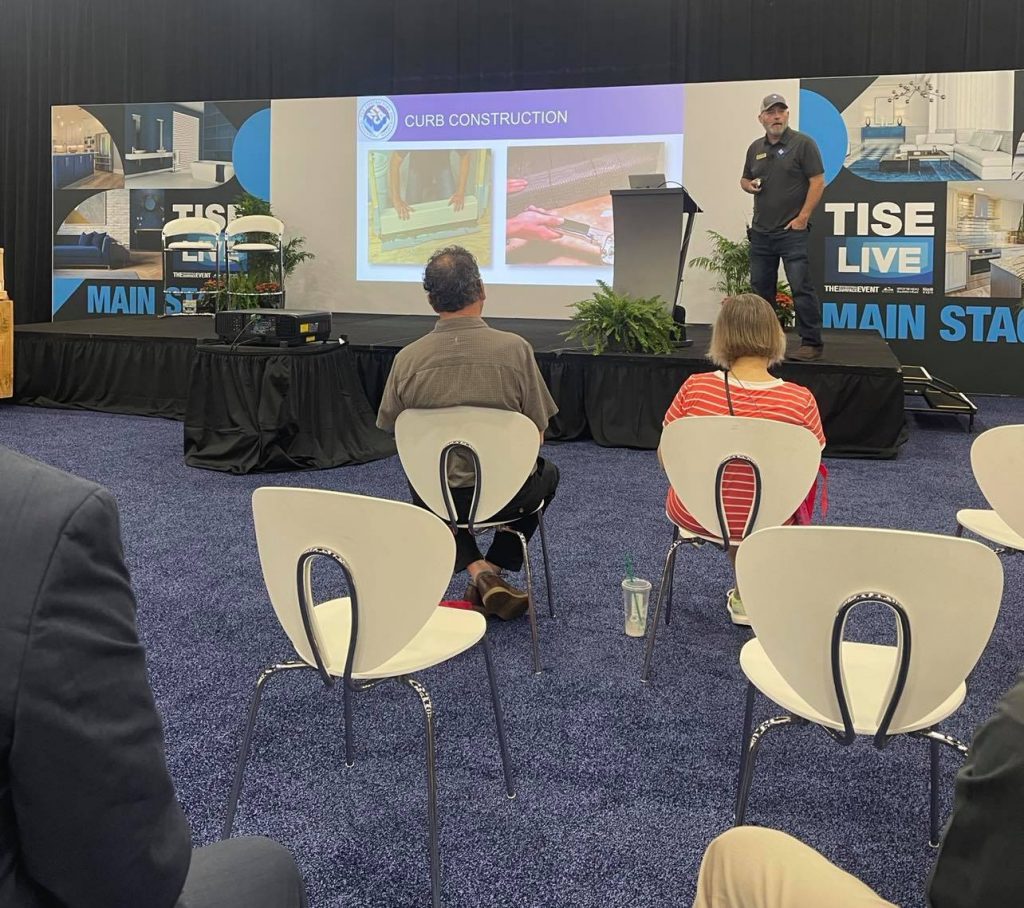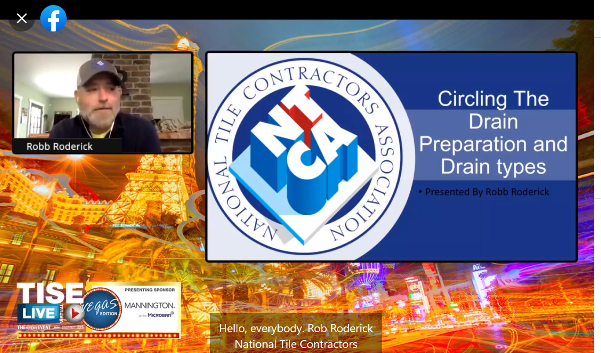 The education component of the show is strong with NTCA participating in numerous sessions and demos. Today, Robb Roderick and Mark Heinlein presented a program on the TISE LIVE stage called "Circling the Drains, Preparation and Drain Types." In addition to the live presentation, there was a recorded presentation accessible via the TISE LIVE Virtual Event on Facebook with all the key information including industry resources and publications, working with the TCNA Handbook Environmental Exposure Classifications and what they mean for showers and wet areas. The presentation included industry-recognized shower installation methods and how to perform them correctly, creating a pre-slope and a curb, and planning weep protection.
NTCA Five-Star Program Director Amber Fox also participated in a session called "Increase Quality and Reduce Liability in Your Projects by Specifying Qualified Labor." Together with Natural Stone Institute's Mark Meriaux and National Wood Flooring Association's Brett Miller, Fox explored and explained credentialing for unregulated trades such as natural stone, tile and wood installers. Fox explained the advantages for A&D professionals of using qualified labor language in specifications as a way to vet contractors and "connect you to craftspeople who share your vision." She also pointed out the benefits that credentialed contractors enjoy such as preferential treatment on bid projects, winning more jobs, enhanced member listings on association sites, and additional marketing materials for self promotion.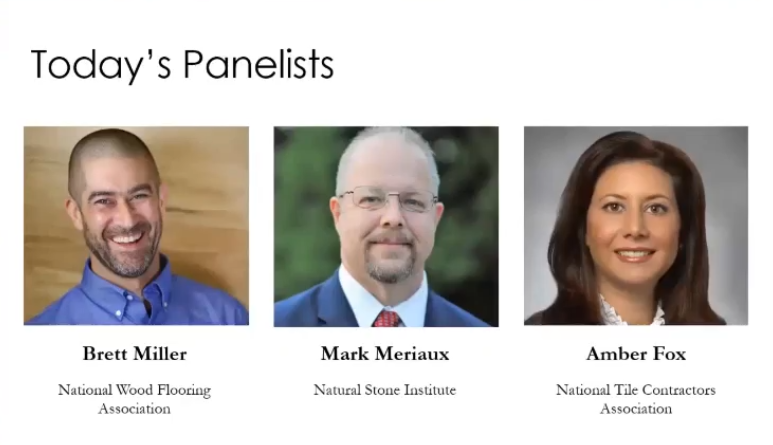 Both of these sessions are available on the TISE Live Virtual Facebook page.
Be sure to check out the two shower-centric Circling the Drain NTCA events on Thursday as well as NTCA's Bart Bettiga participating in a session about finding and retaining employees:
Circling the Drains – Thick Bed, Curbless, Linear Drain Systems, 10:30 a.m.to 11:00 a.m. PT, TISE LIVE Demo Stage
Where's Waldo? Finding and Retaining Employees, 1:00 p.m. to 1:30 p.m. PT, TISE LIVE Main Stage
Circling the Drains- Drainage Systems and Flood Testing, 2:15 p.m. to 2:45 p.m. TISE LIVE Demo Stage
Visit https://www.intlsurfaceevent.com/en.html to register for TISE and gain access to the private Facebook page for education and events during the show.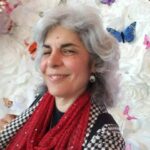 Editorial Director and Senior Writer for TileLetter and TileLetter ARTISAN
Lesley Goddin has been writing and journaling since her first diary at age 11. Her journey has taken her through a career in publishing and publicity, landing her the editor position of TileLetter and its special publications in 2006. Her goal is to educate, inspire, recognize and encourage those in the tile industry -- especially the tile and stone contractor. Other interests include the soft, purring marvels known as cats, labyrinth walking, drumming and percussion, and a range of spiritual, musical and artistic pursuits.