(GLEN ELLYN, IL, June 2023) – Total Solutions Plus (TSP) is excited to bring the ceramic tile industry back together to network and learn from each other in New Orleans in 2023. Total Solutions Plus is brought to you by Ceramic Tile Distributors Association, the National Tile Contractors Association, the Tile Council of North America and Tile Contractors Association of America.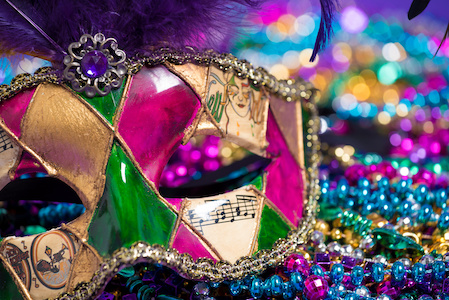 Total Solutions Plus 2023, hosted at the Hilton New Orleans Riverside will be held October 22-24, 2023, in the riverfront city of New Orleans, Louisiana. Sponsorship Opportunities, Table Top Registration and Attendee Registration are currently open and available. Attendees will have the opportunity to participate in pre-conference industry committee meetings, two keynote speakers and several educational business and technical breakouts as well as Table Top exhibits.
Plenty of time will be set aside to reconnect with industry partners in person during nightly receptions, breakfasts, awards luncheons, and the closing theme party "Jazz It Up".
By becoming a sponsor, you will be helping educate the industry, gain valuable exposure for your organization, and demonstrate your commitment to the industry. Various levels of sponsorships are still available.
Table Top Exhibits will be open on Monday, October 23 from 4:30 pm – 7:30 pm. Exhibiting at the Table Tops is your ticket to increasing your business sales and services. Don't pass up this opportunity to showcase your latest products, network with attendees, and conduct business.
Total Solutions Plus is thrilled to be in New Orleans, Louisiana in 2023! Visit New Orleans for more information.
For more information or to register visit http://www.ctdahome.org/tsp.
For more details about Total Solutions Plus call: 630-545-9415.