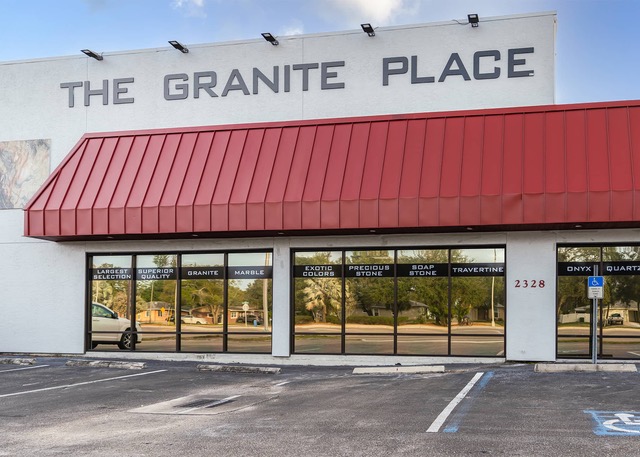 Austin, TX – June 29, 2023 – Vadara Quartz Surfaces (Vadara), a premier manufacturer of artisan, handcrafted quartz surfaces, has named The Granite Place (TGP) as a proprietary distributor for the state of Florida, with the exclusion of the panhandle area.
Over the years, Vadara has worked tirelessly to form partnerships that bring the brand to markets throughout the U.S. The Florida market has become an integral part of the business due to its size and the opportunities it provides. Due to these factors, it's more important than ever that Vadara collaborates with world-class distribution partners. The newly formed relationship with TGP is promising and looks to reintroduce the brand to the state with a strategic partnership.
Ed Rogers, executive vice president of U.S. Surfaces, the parent company of Vadara, stated, "We are thrilled to partner with The Granite Place because there is an alignment between our missions and cultures to express the beauty of nature through stone." Rogers continued, "Vadara artisan-crafted quartz seamlessly mimics the look of natural stone while providing unmatched durability to the consumer. "Our relationship with TGP will help amplify the benefits and aesthetic of our products to the state of Florida."
Founded in 2005, TGP started on a mission to bring the beauty of natural stone to homes in the Sarasota and Manatee areas of Florida. Over the years, their reach has grown to four locations across the state that carry natural stone, porcelain, engineered stone products, and quartz. Furthermore, TGP now offers the entire 3cm collection by Vadara that includes 38 fashion-forward colors inspired by popular styles of marble, quartzite, and soapstone.
"The Granite Place is proud to now be the exclusive Vadara distributor in the state of Florida. The partnership between TGP and Vadara combines the strength of TGP's distribution network with Vadara's innovative, high-quality luxurious quartz line. I see this as a perfect combination for the future success of TGP and Vadara to provide quality service and products to consumers. I'm excited to add Vadara to our line of offerings," said Matt Serhat Ozturk, President/CEO of THE GRANITE PLACE, Inc.