In this month's A&D Corner, we explore a few things percolating in the industry concerning sustainability and wellness. This includes Daltile's Green Building CEU for members of the National Association of the Remodeling Industry (NARI). We also look at some of the findings in a Forbes.com story about what wellness features are hot in home sale, resale and remodel, written by Jamie Gold, CKD, CAPS, MCCWC, Wellness Design Consultant and author. Finally, we talk with MAPEI Sustainability Manager Brittany Storm, who was honored with a Coverings Rock Star award in 2020, and who along with several other members of MAPEI's sustainability team recently completed the Healthier Materials and Sustainable Buildings course at the Health Materials Lab at Parsons School of Design. The industry is continually working to support sustainability and craft tile and installation products that are healthier for people and environments across the board. 
Daltile provides NARI members with Green Building CEU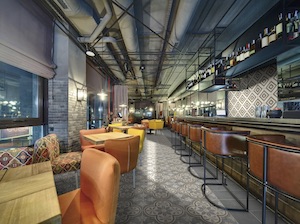 As sustainability and green building efforts continue to be valued aspects of building and remodeling, Daltile is receiving increasing requests for presentations that help communicate the green value of tile and the LEED points available through the use of tile. Most recently, at the invitation of the National Association of the Remodeling Industry (NARI), Daltile provided NARI members with a Green Building CEU to further their knowledge regarding tile and sustainability/green building.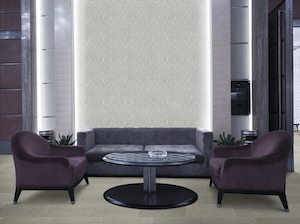 "NARI participants in the Daltile Green Building CEU gain knowledge about how tile is an exceptional product regarding sustainability, green building, and to earn LEED points," said Whitney Welch, vice president of commercial sales, Dal-Tile Corporation. "Daltile's CEU provides both a high-level working understanding of these concepts related to tile as well as very specific actions that will help builders, contractors, and remodelers use tile to construct high performance buildings that are environmentally responsible, economically profitable, and healthy places to live and work. The CEU teaches the sustainability attributes of tile and defines the ways tile can contribute to LEED v4.1. Also explained are the why and how of the EPD and HPD process as well as tile's Life Cycle Analysis and why tile is the best flooring option when it comes to green building. Sustainability is a major focus for commercial customers. To best serve these customers, NARI members as well as everyone involved in commercial construction need to have complete information about tile's sustainability
attributes."
More information about Daltile's Sustainability CEU is available through local Daltile architectural representatives and through the "Good for You, Good for the World" sustainability video at https://bit.ly/3ysqb7l.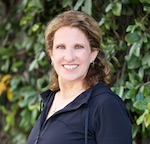 Wellness a major focus for homes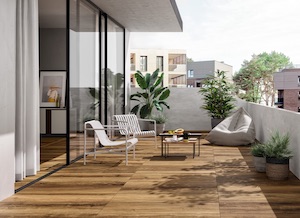 In an article she penned for Forbes.com about design trends in resale, remodeling and home construction, Jamie Gold, CKD, CAPS, MCCWC, Wellness Design Consultant and author (jamiegold.net) reported on sought-after features in homes emerging after our journey through the pandemic. Outdoor living features, indoor air quality enhancing features like no-to-low VOC paints, adhesives or sealants as well as air filtration systems, and voice or smart phone control of temperature and lighting systems are just a few of the coveted features in new homes, resales and remodeled spaces, Gold said. Outdoor living spaces are in high demand, and existing outdoor spaces are undergoing upgrades. She said that the local professional marketplace platform Thumbtack named outdoor landscaping and design, deck or porch remodel and patio remodel or addition among their top 10 most popular backyard upgrades for 2021. And she reported that the National Kitchen and Bath Association (NKBA) said enhanced seated areas, an outdoor kitchen, fireplace or fire pit and weather protection were among the top outdoor living upgrades for homeowners. NKBA also noted that COVID has prompted homeowners to invest in their homes, "especially for easy-to-clean surfaces, flexible workspaces, enhanced outdoor living areas and better storage areas." 
Sustainability, by design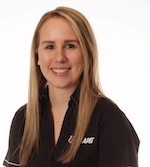 Recently MAPEI Sustainability Manager Brittany Storm, and fellow members of MAPEI USA's sustainability team, completed the Healthier Materials and Sustainable Buildings course at the Healthy Materials Lab at Parsons School of Design. This lab's mission is placing people's health at the center of all design decisions, raising awareness about toxic building materials and providing resources for A&D professionals to change practices and make places healthier for all people.
Storm is a LEED Accredited Professional (AP) with Building Design and Construction (BD+C) and Interior Design and Construction (ID+C) specialties, as well as a WELL AP and Fitwel Ambassador. In addition, she is active in several sustainability committees and a Coverings Rock Star 2020 Awardee. She noted, "We highly recommend this for new and experienced sustainability subject matter experts. The courses allow us to better communicate sustainability with our customers, supply chain, and within MAPEI. This certification program is composed of four modules, which offer a deeper understanding of healthy materials and their use on building projects.
Materials and Health
Building Products and Chemistry 
Healthier Materials Design and Specifications
Executing Healthier Projects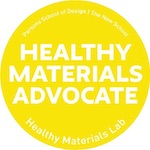 "Sustainability means a lot of different things to a lot of different people," Storm said. "Sustainability is broadly applied to characterize improvements in areas like the environment, human health and well-being, and manufacturing operations. When it comes to MAPEI's triple bottom line – People, Planet, Products – MAPEI's processes focus on all areas of sustainability, regardless of our customers' definition of sustainability. My colleagues and I took the course and can better recommend, understand, and facilitate the specification of products that meet the needs of our customers and the green building standards and certification programs."
Storm said that MAPEI leads the industry in product transparency, a major focus of LEED, the Living Building Challenge, the WELL Building Standard, and other green building standards and certification programs. Transparency of a product from material sourcing through packaging disposal has become a critical driver in specifying and purchasing building products at MAPEI, and it offers several current and relevant third-party verified certifications and sustainable attributes." Learn more about MAPEI's commitment to health and the environment at https://bit.ly/3cOQQ5T.  
---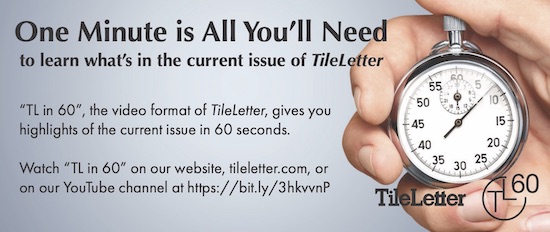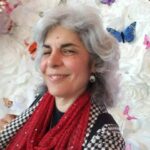 Editorial Director and Senior Writer for TileLetter and TileLetter ARTISAN
Lesley Goddin has been writing and journaling since her first diary at age 11. Her journey has taken her through a career in publishing and publicity, landing her the editor position of TileLetter and its special publications in 2006. Her goal is to educate, inspire, recognize and encourage those in the tile industry -- especially the tile and stone contractor. Other interests include the soft, purring marvels known as cats, labyrinth walking, drumming and percussion, and a range of spiritual, musical and artistic pursuits.