Excellence, dedication, creativity and a passion for learning are the hallmarks of these female tilers

To quote a line from the theme song to the much-loved television show Cheers, "Making your way in the world today takes everything you've got." You bet! It's a challenge to develop a craft, establish a business, and infuse projects with creativity and excellence. 
These women have risen to the challenge and made their mark on the tile industry at home and across the pond. Each and every one is a credit to the trade, raising the bar with her own particular brand of brilliance and distinction. Let's meet this year's Women In Tile:
---
Sharon Taylor, Viva Tiling
London, UK
It's never too late to enter the tiling trade as stellar mosaicist Sharon Taylor of Viva Tiling (vivatiling.com) in the UK has proven. After her packaging design job of 20 years was made redundant, she discovered tiling courses through a four-week course at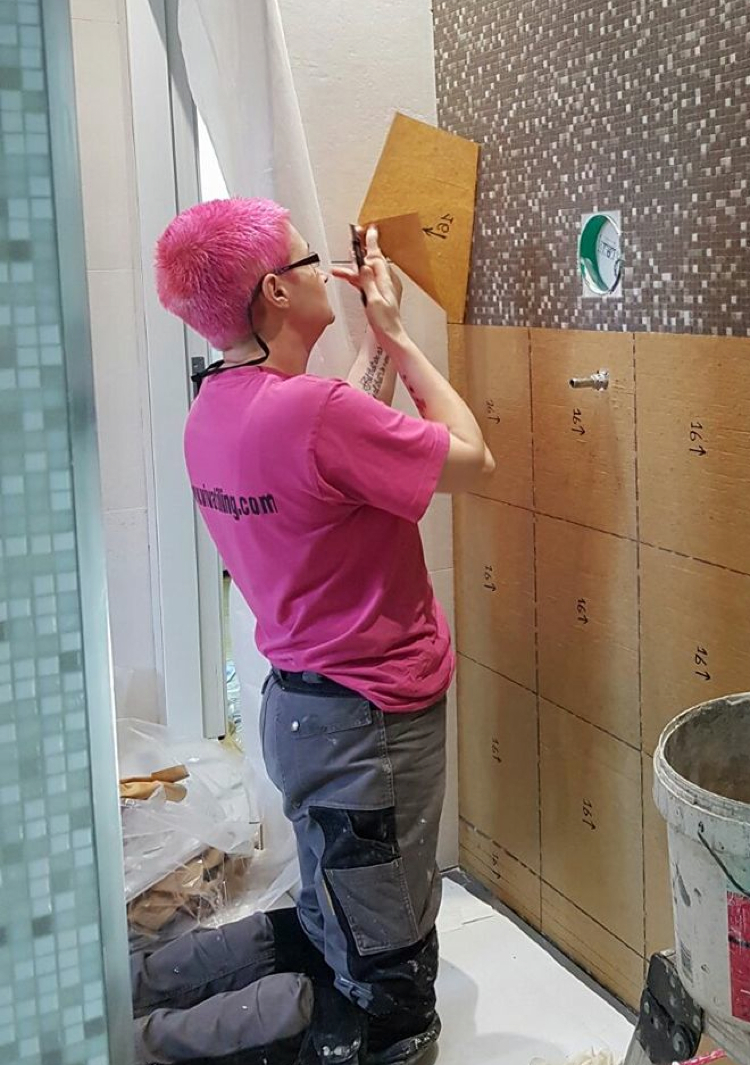 Specialist Trade Courses (STC) in Harlow, Essex UK. That was 11 years ago, when she was in her 40s with bills to pay. Taylor said she "… didn't have the luxury of time to do an apprenticeship or start laboring for another tiler. After the course, I went straight out on my own doing small jobs." 
Learning the building trade proved to be a massive learning curve and she kept learning. When STC offered a beginner's Bisazza mosaic course, she took it and found out she had a knack for it. That was followed by an advanced course at Bisazza headquarters in Vincenza, Italy, in 2008. Today, she has a reputation for stunning mosaic installs in the UK and on social media where her creations draw praise and admiration.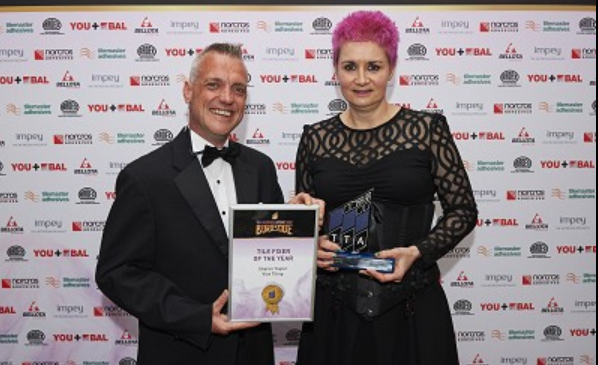 Because there is no licensing requirement for residential installation in the UK, after getting her Blue Skilled Worker CSCS (Construction Skills Certification Scheme) Card for Tiling, she did some commercial wall and floor installs. "I wasn't enjoying general tiling, especially as tiles were getting bigger and heavier," Taylor said. "After doing a few steam rooms I decided to drop the larger stuff and just push the mosaic work. It was a bit of a risk but it paid off. I'm self employed so why do something I don't enjoy?" She visited a number of Bisazza suppliers showing her work and did her first steam room for a wellness center contractor. "I did my first steam room for them in 2012, and still do work for them."
Although female tilers are relatively rare in the UK, she finds that some customers actually prefer tradeswomen, since "we're seen as being more reliable, tidy and conscientious etc.," It's also a benefit when dealing with the woman of the house in residential jobs, she discovered.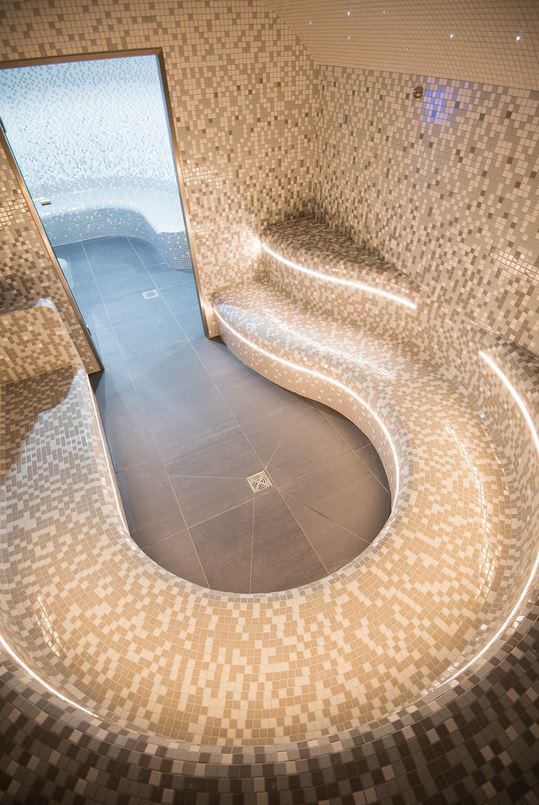 A member of The Tiling Association (TTA), Taylor both celebrated the 10 year anniversary of Viva Tiling and won the TTA Tile Fixer of the Year Award in 2017 – the first woman ever nominated and the first female winner. "I was gobsmacked," she said. "This year I was honored to be asked to present the award to this year's winner."
Taylor loves the "fiddly details" when working with mosaics, and aspires to get into teaching. "There aren't any mosaic courses here anymore as far as I'm aware," she said. "I often get messages from tilers for advice on installing mosaics and I'm always happy to help. Social media is always good for showing how you do certain things. I never understand it when some get protective over their knowledge."
Bethany Sheridan,
Nova Tileworx, LLC
Sterling, Va.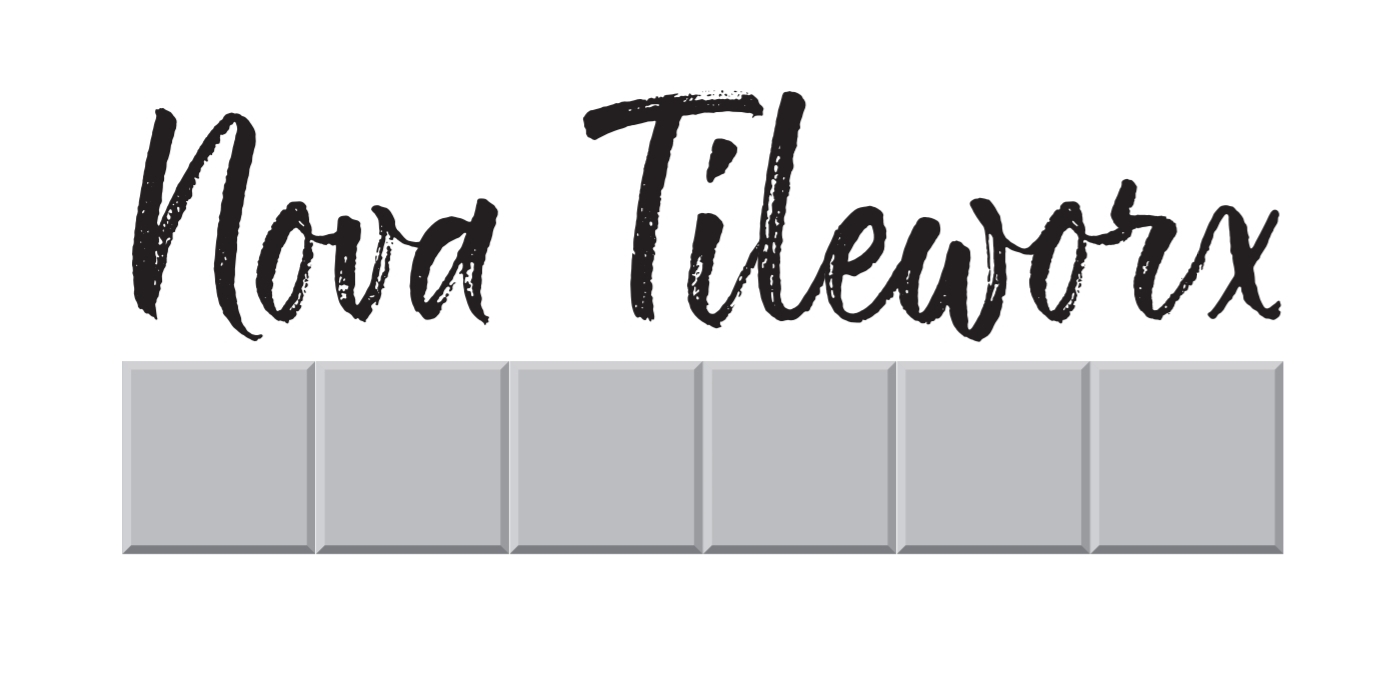 A self-proclaimed rebellious, confident spirit, Bethany Sheridan of Nova Tileworx, LLC (novatileworx.com) in Silver Spring, Md., seemed to have been born with a love for building. "The men in my family would have building wars on the weekends, and I desperately wanted to participate," she said. "I've always been a bit of a rebel and if you say I can't, I will show you I can," she added.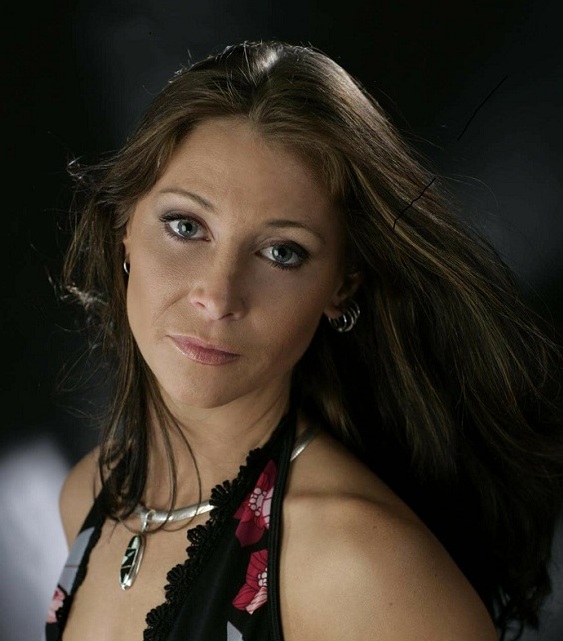 She developed a fascination with concrete 20 years ago, intrigued by the "endless possibilities of colors, aggregates, size, shape and functionality that could last a lifetime." But the heavy, unforgiving nature of the material gave way to a love for tile, which she calls "more manageable," but still allows her to "play in the mud." She entered the tile business 13 years ago. 
Self-taught, Sheridan continues the process daily. "It's a never-ending process with tools, technique, and most of all materials," she said, where she is "always looking for the best product for each application."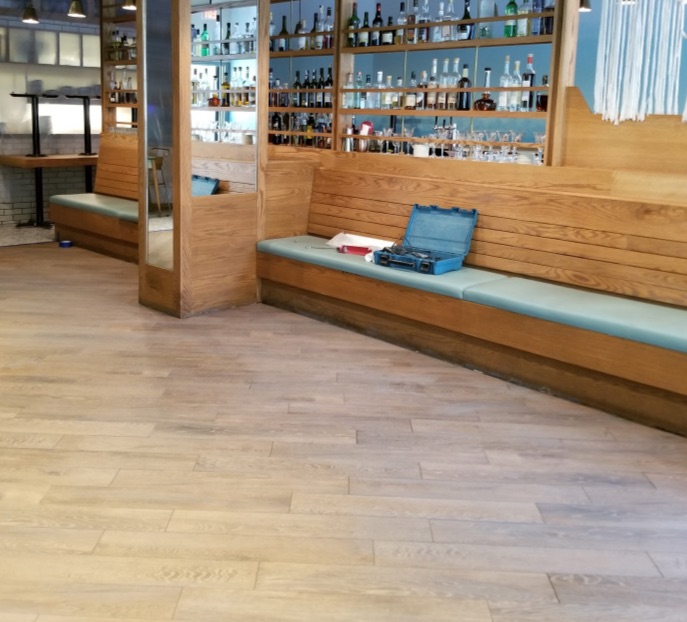 She credits the tile groups on social media with providing "tons of advice and suggestions. I'm grateful to have met so many wonderful people in the industry, who have given me guidance and treated me with the utmost respect. 
"It's not always been easy; it's a tough job," she added. "I've been run into the ground with menial pay subcontracting for multiple companies. I've since learned the value of my skill and my worth. Being a female, I'm very detailed and meticulous with my work, as I feel I have something to prove." 
Sheridan participated in the Madison Fields Project with the Tile Geeks group last fall, working with 14 other tile setters on this inclusive farm and equestrian center in Dickerson, Md., that fosters a nurturing, healing setting for children and adults with autism, developmental disabilities, wounded veterans, and the local community. 
She said, "I enjoyed working with a team that accomplished so much in a short period of time, all for a good cause. It was also great getting to know my online friends from Tile Geeks. I would certainly do it again."
Kelly Knipper, Floorology
Rothchilds, Wis.
The recession had devastating effects on many people across the country, and the consulting firm where Kelly Knipper was employed was no exception. However, when her job was eliminated, it opened the door to partnering with her flooring-and-tile-installer husband Tim to start a flooring business. After attending an entrepreneurial training course, she had completed a business plan by May 2011 and Floorology (floorology.net) was officially formed. It opened in a 375-sq.-ft. office space at the Wausau Business Incubator, now known as the Entrepreneurial & Education Center.
She put her talents to work as a design consultant to help clients – "women like me," Knipper said – visualize their projects. And she had a vision of creating something different in the way of showrooms. After researching showrooms in New York City and Chicago, Floorology developed a showroom that inspires clients, and helps them visualize products in different settings through the use of vignettes. 
"Every time someone walks in and says, 'wow' I feel we have accomplished our goal," she said. 
She helped up the comfort factor by creating a homey feel and instituting more of a designer-oriented model that assists clients transforming their dreams into reality. "We don't just want people's money; we want to give people a space that they will love and build relationships," she said. "We have no obligation or incentive to push certain products; our goal is to treat customers as we would want to be treated if in their shoes." The result is offering products and services that aren't usually available in her small-town locale.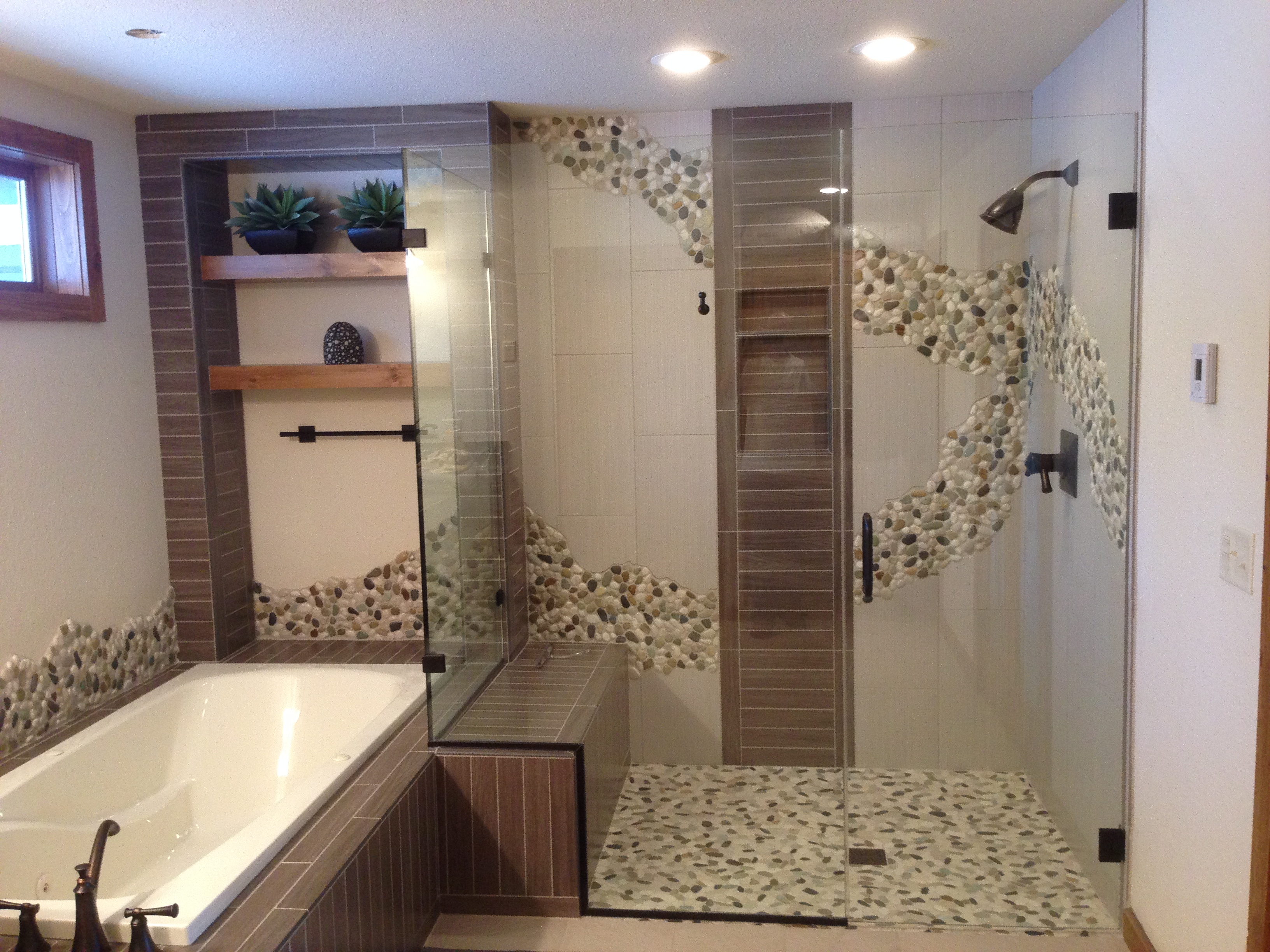 Floorology received great support from the Entrepreneurial & Education Center advisors, experienced friends in the tile industry who were willing to work for little to no pay to help this start-up, interns who worked for gas money and family who provided a small loan to fund equipment. Knipper also credits ancient teachings and wisdom in the Bible. "For example, there is a very useful Bible principle: Put everything in writing!" she said. "When the prophet Jeremiah bought land, he wrote two copies of the agreement, had one copy signed by witnesses, and stored both documents for future reference (Jeremiah 32:9-12)." She found this practice helped the budding business avoid "misunderstandings, disappointments and disagreements." 
Though she admits that to many onlookers it seemed crazy to start a business in the midst of the recession, "we could see the vision so clearly, that failure was never a realistic thought," she said. "For every five people that thought we couldn't do it, there was one who thought we could and these people were instrumental in our growth and success."
In the intervening years,
Floorology moved out of the incubator into a new 2,500-sq.-ft. showroom. Tim became a Certified Tile Installer in 2016 and Floorology became a Five Star Contractor in 2017. This year, Floorology received the NTCA Five Star Contractor Residential Project of the Year Achievement of Excellence Award. 
"Against all odds and in spite of many obstacles, we have experienced growth every single year we have been in business and are in the process of expanding," she said. 
Paige Pomerene,
P2 Customs
Herndon, Va.
Paige Pomerene, owner of P2 Customs (www.facebook.com/P2customs/) is relatively new to tile and to NTCA, becoming a member at a workshop given in Springfield, Va., given by NTCA Technical Trainer Mark Heinlein. But she brings a lot of passion, creativity and determination to the trade since she first touched tile in 2013.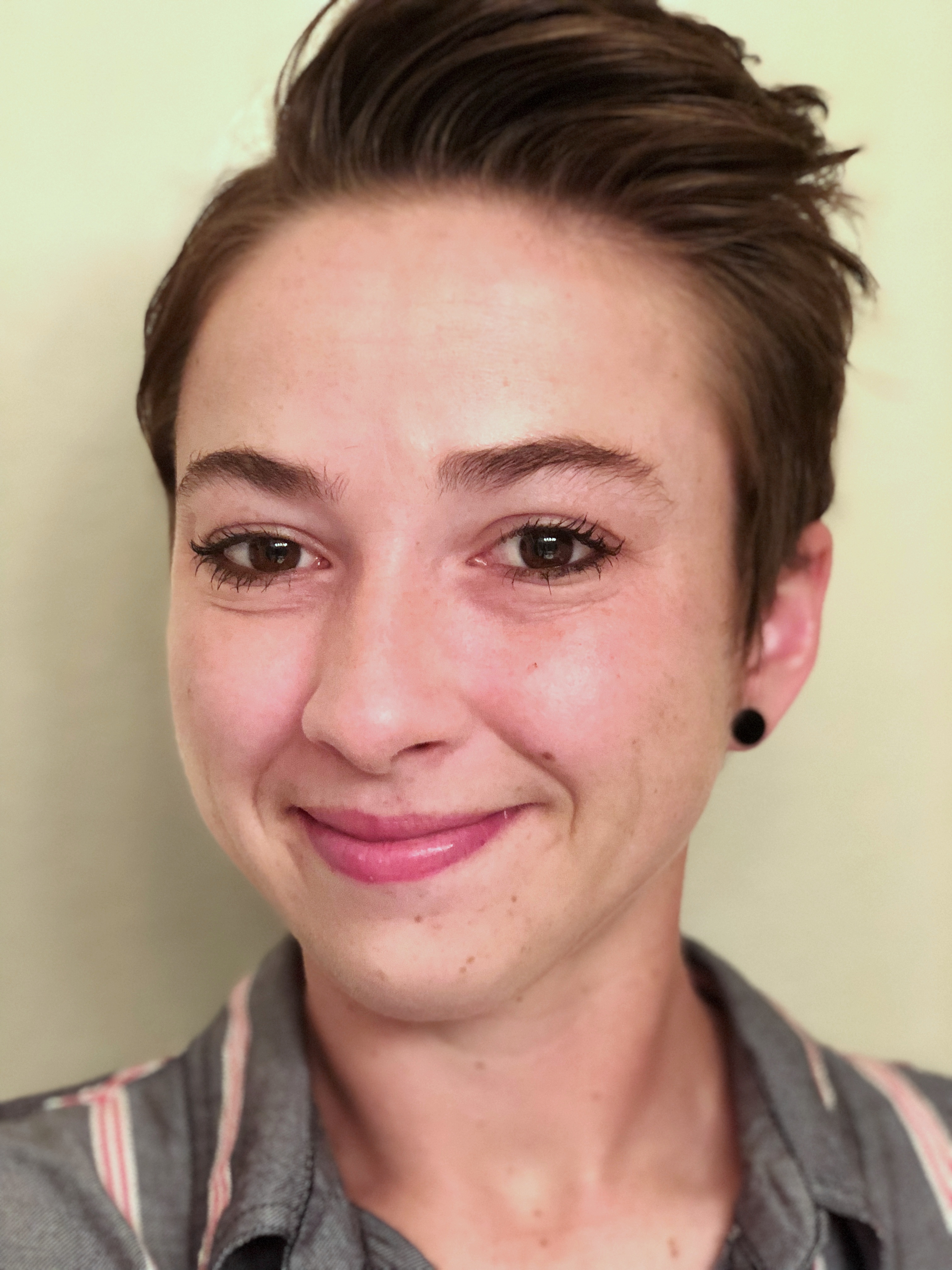 "Tile is an art to me and I've always loved being creative," she said. "Tile can be a way to express myself. I love to be challenged and create a beautiful tiled area." She calls her greatest accomplishment, "My clients' happiness when they see their tiled area."
She asked, "Is passion considered a skill? Because all I want to do is keep improving. I've participated in wedi's PRO Certification to gain a 20 year warranty on my wedi installs. I've also been to NTCA and Schluter educational courses."
Pomerene enjoys being recognized for her work, but that has more to do with her pride in her craft, and little to do with her gender. "I want to be recognized for quality installs first and my sex second," she said. "Whether you're male or female or whatever you identify as, your skills are measured by your passion and the pride you take in your work. I hope I've been received as a person who cares about their work. That's all I want to prove. I like to share my work on social media platforms. But I've never felt the need for additional credibility. I am my biggest critic."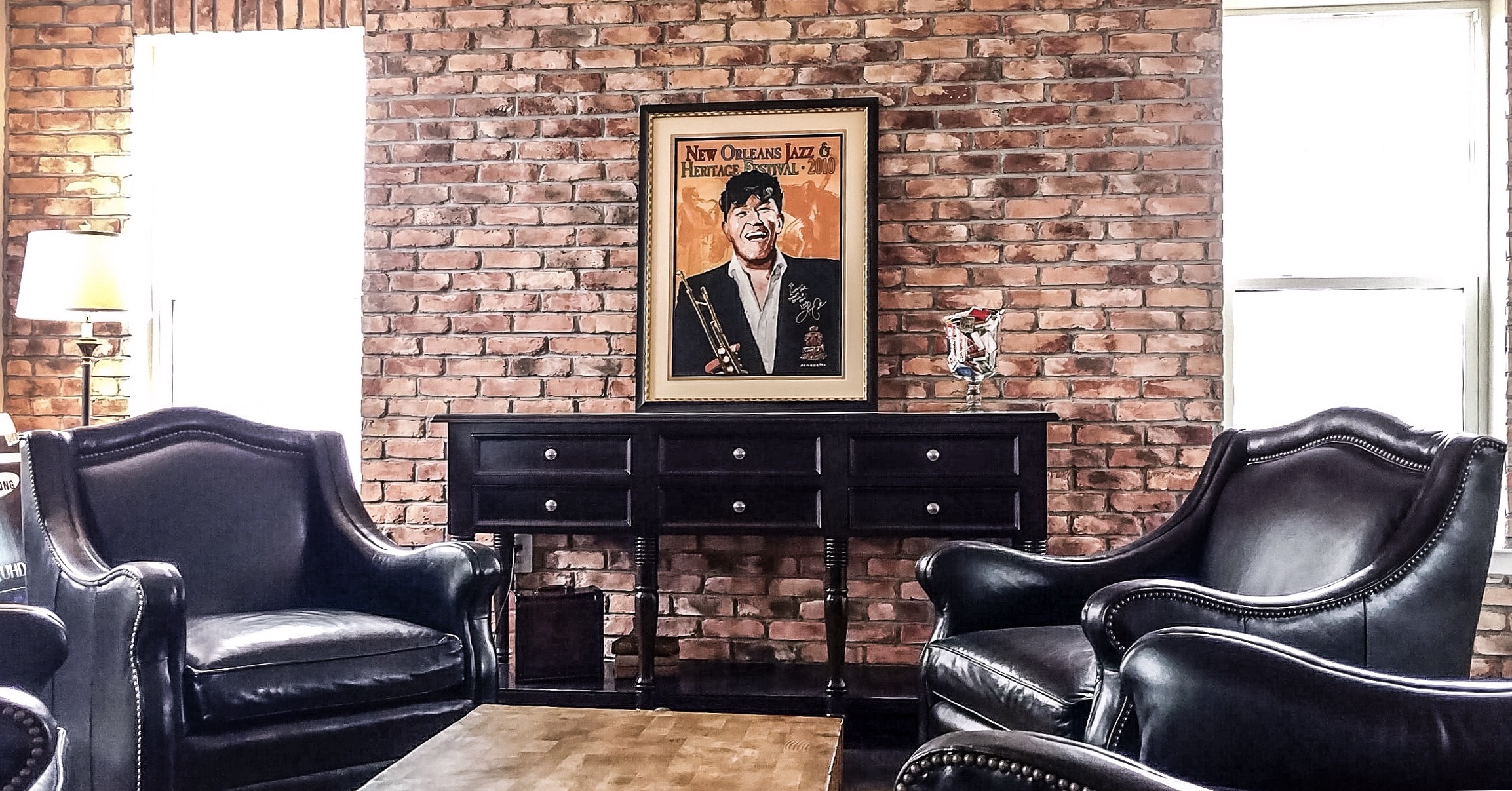 Social media has opened up a new world of support for her, from apps like Instagram, and the Facebook Global Tile Posse, and Tile Geeks pages.
The NTCA has also provided a lot of assistance. "I learned everything wrong on how to tile, and with them and their standards I was able to learn how to do things right," she said. 
Joining the industry
Our women in tile welcome other sisters to join their ranks. "If they love to work with their hands and be creative, I think this is the industry for you," Pomerene said, advising patience. "Know that nine times out of 10, a job will never go the way you want it to. Tiles are never perfect and part of being a tiler is being a part-time magician. Never work tired because you may make a silly mistake. Know your worth and never settle for less! Don't be afraid to ask any questions!"
And Floorology's Knipper called the tile industry "an excellent career for women. It's a challenging and very fulfilling field filled with so many amazing, hard-working people."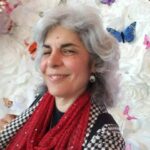 Editorial Director and Senior Writer for TileLetter and TileLetter ARTISAN
Lesley Goddin has been writing and journaling since her first diary at age 11. Her journey has taken her through a career in publishing and publicity, landing her the editor position of TileLetter and its special publications in 2006. Her goal is to educate, inspire, recognize and encourage those in the tile industry -- especially the tile and stone contractor. Other interests include the soft, purring marvels known as cats, labyrinth walking, drumming and percussion, and a range of spiritual, musical and artistic pursuits.