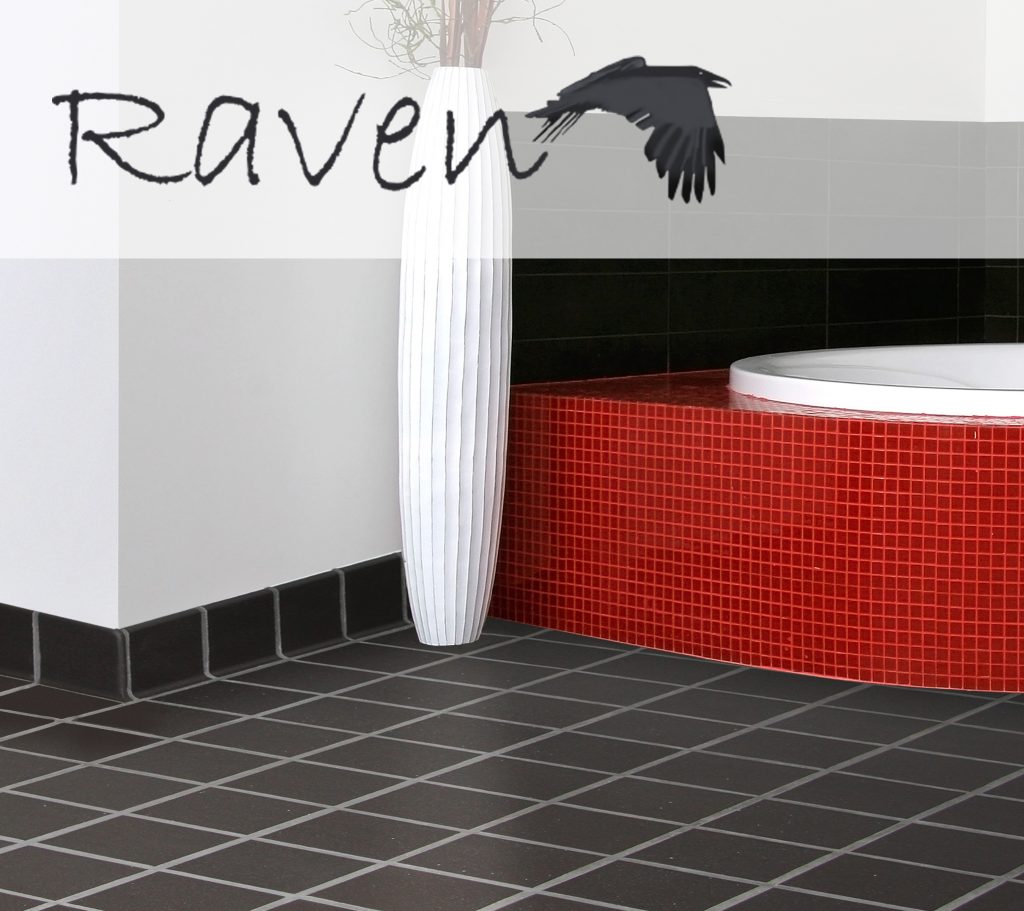 Metropolitan Ceramics offers one of the widest selection of unglazed ceramic quarry tile available. Metropolitan's natural earth tone color palette goes well beyond the standard red and gray often associated with quarry tile. Colors include both single (monotone colors) and flashed range color products. And all of Metropolitan Ceramics products are designed with slip resistance and durability in mind.
One of the more recent additions to the product line is a dark charcoal black color appropriately named Raven. The use of black and near black in tile design and design, in general, is quickly becoming a popular trend.
Metropolitan Ceramics developed the Raven color option to allow designers the freedom to create contemporary and appealing floors in demanding heavy traffic areas. Raven can handle the spills and moisture and all the abuse these (indoor and outdoor) areas produce.
Raven is the perfect choice for these areas because Raven is designed to be both durable and slip resisting. Raven's color is through the body, and the body is low absorption with an unglazed slip resisting surface. Raven is available in 8"x 8", "4 x 8", and 6" x 6" sizes. Trim is also available.
With Raven and the other colors available in the Metropolitan Ceramics color palette, design and functionality can come together, even in the most demanding applications.
To learn more about Raven and the other fine ceramic quarry tile products from Metropolitan Ceramics visit the website www.metroceramics.com