Today there is a new breed of single-component, ready-to-use grout available that makes the job easier for tile-setting professionals. The key focus of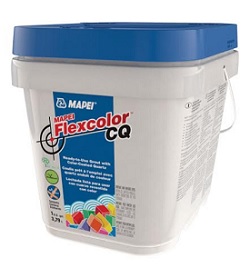 MAPEI's new MAPEI Flexcolor CQ is a water-based styrene acrylic co-polymer with a proprietary admixture package using coated quartz aggregate technology. This next-generation grout offers a triple benefit to installers: workability, cleanability and color consistency.
"We are focusing on the commercial installer, to bring them MAPEI quality with the ease of ready-to-use grout," said David Mowery, Tile & Stone Installation Systems Business Manager for Color Products and the UltraCare line. "This is not the old-style premixed grout, but a next-generation product that is simple to apply and almost effortless to clean. It leaves little to no haze on the tile after the initial wash."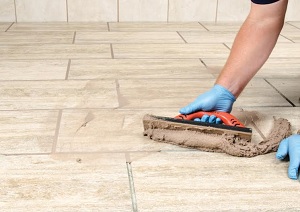 In addition, MAPEI Flexcolor CQ should eliminate callbacks from consumers about grout not being color-consistent throughout the area of their tile floor. "This product combines chemical resistance and stain resistance comparable to epoxy grouts with the abrasion resistance of cementitious grout to bring the end user an ease of maintenance never experienced before," Mowery added. "Plus, MAPEI Flexcolor CQ's ability to rebond over an existing installation ensures flush joints and easy touch-up of any damaged joints or tile replacement in the future." 
MAPEI Flexcolor CQ is available in 26 colors. It can be purchased in both 1-gallon (3,79 L) and 2-gallon (7,57 L) plastic pails with EZ-Store pail design and a flip-top resealable lid. Coverage is approximately 100 square feet per gallon (2,45 m2 per L), based on a 12″ x 12″ x 3/8″ (30 cm x 30 cm x 10 mm) thick tile with a ¼-inch (6 mm) grout joint. The 1-gallon (3,79 L) coverage is comparable to a 10-lb. (4,54 kg) bag of cementitious grout powder, and the 2-gallon (7,57 L) coverage is close to a 25-lb. (11,3 kg) powder bag.
MAPEI Flexcolor CQ can be purchased by professional tile and stone installers through their local MAPEI distributor. MAPEI sales representatives are available to provide additional information and training on the use of this new breed of grout.
About MAPEI
MAPEI Group, with 68 subsidiaries including 63 plants in 31 countries, is today the world leader in the manufacturing of adhesives and complementary products for the installation of all types of floor and wall coverings. The company also specializes in manufacturing other chemical products for building, including waterproofing products, special mortars and admixtures for concrete, products for the restoration of ancient buildings, and special decorative and protective coatings for walls.
  Eighteen MAPEI manufacturing facilities are located in the Americas, with headquarters in Deerfield Beach, Florida. MAPEI is an environmentally conscious manufacturer – the company has been a member of the U.S. Green Building Council since 2001 and a member of the Canadian Green Building Council since 2008. MAPEI Americas is a registered provider to the AIA/CES program and also offers training related to ceramic and stone tile, floor coverings and concrete repair through the MAPEI Technical Institute. The Quality Management Systems of the majority of MAPEI Americas facilities are ISO 9001 certified. Visit www.mapei.com for technical data or call 1-800-42-MAPEI (1-800-426-2734) for the nearest location.