The Tile Heritage Foundation has issued an open invitation for you to leave your imprint on tile for the Donor Wall for Posterity at Coverings™ 2018, Atlanta, GA  – May 8-11, 2018.  Participate in the Global Monumental Hand-Print Mural.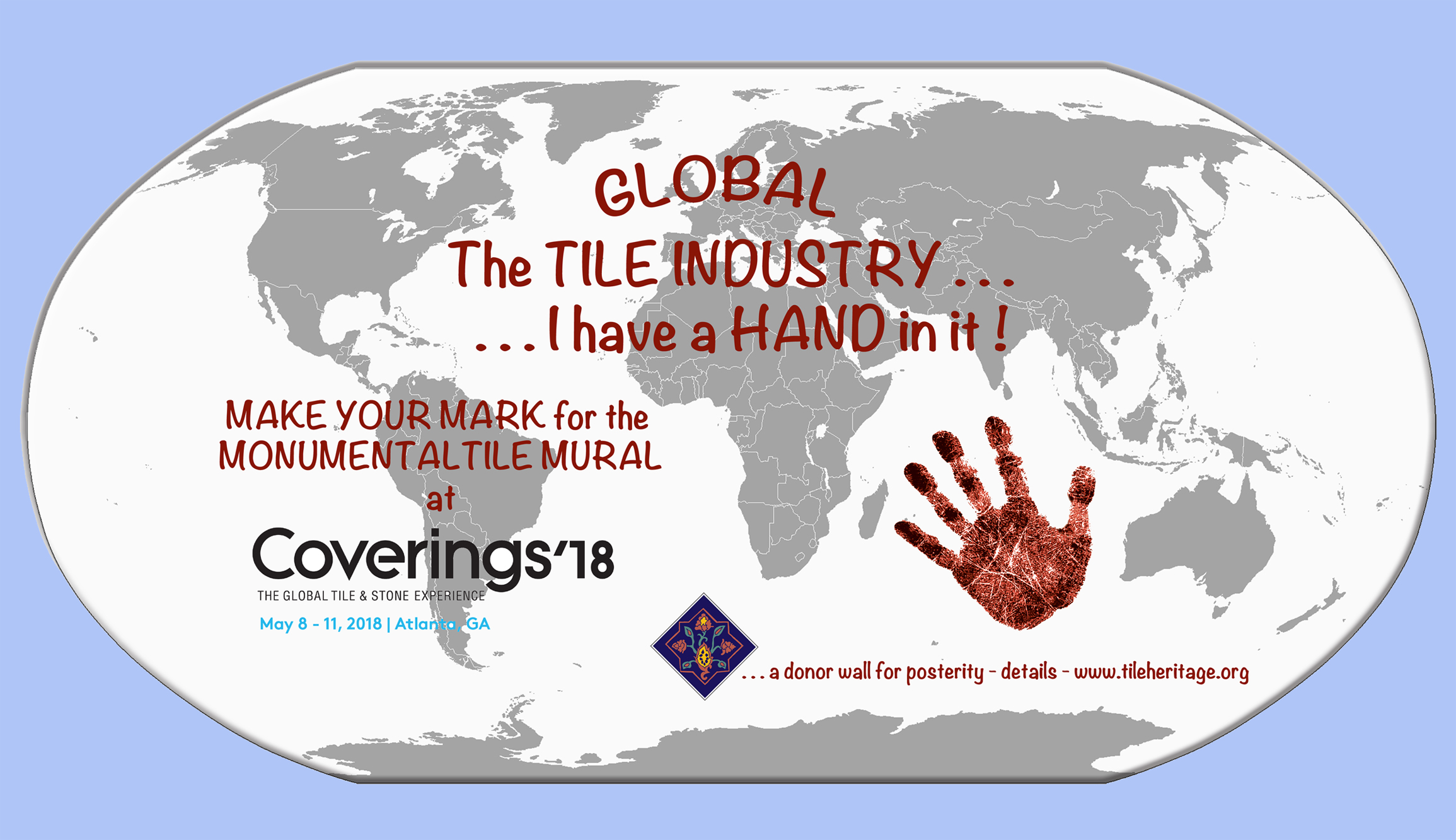 The concept is to create a "monumental tile mural" honoring everyone with his or her "hand" in the tile industry today. All imprints will be part of this historic tile installation for posterity – it's a FUN project!
Over the next 12 to 15 months Tile Heritage is seeking 5,000 hand-print tiles from participants from every aspect of the tile industry. All are invited to press their hands, names, thoughts or logos into a wet clay tile and become a part of the mural.
Sponsorship of this project is most welcome. There are many ways to assist and be publicly acknowledged as a Mural Sponsor during the Coverings Expo in 2018. View details.
The Monumental Hand-Print Mural will be installed at Tile Council of North America headquarters in Anderson, S.C., to honor all who contribute and participate in the tile industry today.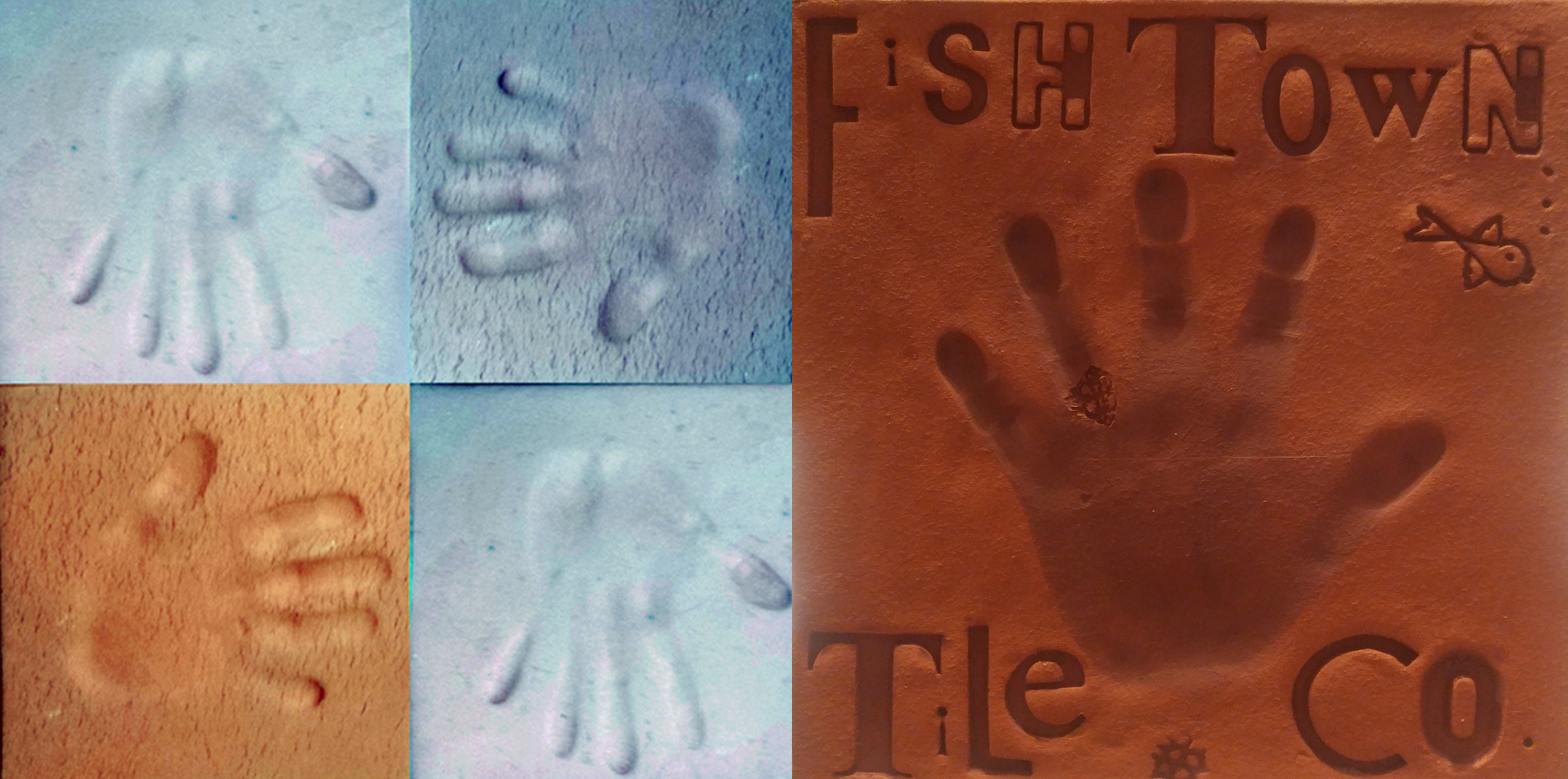 You have the opportunity to pre-register to participate in advance with your Coverings'18™ registration at https://registration.experientevent.com/ShowTIL181.
In addition , you can register  to participate through Tile Heritage, and during the workshop at Coverings. Donor wall participation requires a tax-deductible $25 donation. Funding for this mural supports the industry archiving work of the Tile Heritage Foundation.
Visit these links for more information:
Links at Coverings Registration: https://registration.experientevent.com/ShowTIL181 
Participants: (THF site) http://www.tileheritage.org/pdfs/Participant-at-Coverings-sign-up.pdf 
Sponsors: (THF site) http://www.tileheritage.org/pdfs/Donor-Wall-Contribute.pdf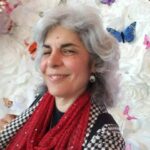 Editorial Director and Senior Writer for TileLetter and TileLetter ARTISAN
Lesley Goddin has been writing and journaling since her first diary at age 11. Her journey has taken her through a career in publishing and publicity, landing her the editor position of TileLetter and its special publications in 2006. Her goal is to educate, inspire, recognize and encourage those in the tile industry -- especially the tile and stone contractor. Other interests include the soft, purring marvels known as cats, labyrinth walking, drumming and percussion, and a range of spiritual, musical and artistic pursuits.