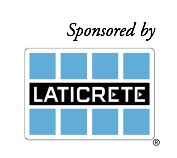 Ask the Experts Q&As are culled from member inquiries to NTCA's Technical Support staff. To become a member and make use of personal, targeted answers from Technical Support staff to your installation questions, contact Jim Olson at [email protected]
QUESTION
I will begin by letting you know that I have 25 years in the industry with tons of training and on-the-job experience. 
I have multiple showers having crazing. The crazing is starting to happen a few weeks after installation and it is all over. All are installed with cement backer board, roll-on waterproofing with premium thinset and grout. No structural issues are evident.
I'm using good quality ceramic tile imported from three factories. I have sold a couple of million square feet of tile and I have gotten maybe one case of crazing a year, but now I am seeing it very often. Are you hearing this also? Are there any new recommended installation procedures? 
Even though I am importing a container at a time of each color with the same lot, 99.99% turn out fine, and then crazing appears on isolated jobs. Looking forward to some input.
ANSWER
It sounds like you purchase and install a significant quantity of these tiles. Have you contacted the tile manufacturers? Have you compared lot and run numbers from cartons of tile used in the failed installations? Perhaps the manufacturer(s) have had some issues with application of some glazes to certain tile bodies in certain lots or runs that could correlate to the failures you are experiencing.
Have the tiles been manufactured to ANSI A137.1 specifications?
Do you know whether the tiles have been tested to meet or exceed ASTM C424 for Crazing Resistance? This is a destructive test performed on tiles that meet ANSI A137.1 Specifications for Ceramic Tile. In this test, tiles are subjected to 150 psi steam pressure. Tile samples that pass the test show no evidence of crazing. Refer to ANSI A137.1, subsection 6.2.3.6.
Do you know whether the tiles have been tested to meet or exceed ASTM C484 for Thermal Shock? (ANSI A137.1, subsection 6.2.3.7)
As far as recommended installation procedures, it sounds like you are employing a version of TCNA Handbook methods B415 or B421 or B422 with a cement backer board and a liquid, surface-applied waterproofing membrane. Do you suspect any of the concerns listed below may exist in the installations that are exhibiting crazing?
Proper / improper installation and cure time of the liquid waterproofing membrane
Excessive bond coat thickness
Proper / improper cure time prior to grouting
Change in plane movement joint installation
You mentioned you are not able to determine the quality of the framing or whether there is deflection in the substrate. Are you able to learn from the building's owners or building records whether there is wood or metal framing and whether the framing on the failing installations was properly braced to support a tile installation?
Was the board properly gapped between sheets at horizontal and vertical joints, filled with Portland cement mortar and taped with alkali-resistant mesh tape? Were open joints left between the boards where they meet at inside corners to allow for movement at the change in plane?
As you can see, I have more questions for you than answers at this point. Some, or a combination of the items described above may have an effect on the system performance. I suggest starting with the tile manufacturer and determining whether the tiles have been tested to ANSI A137.1 specifications and if there may be a correlation or concern with the lots that are failing.