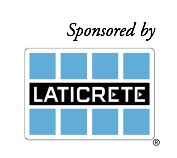 Ask the Experts Q&As are culled from member inquiries to NTCA's Technical Support staff. To become a member and make use of personal, targeted answers from Technical Support staff to your installation questions, contact Jim Olson at [email protected].
---
QUESTION
I've got a new question for you all. What about homes with subfloors consisting of T&G boards, not plywood? They run diagonally. In this one specific case, there is actually 3/4" solid wood installed over the top of it. My thought is that it would require double 3/4" plywood, and I can't find a single method in the book that identifies such a subfloor. 
ANSWER
Attached are pictures of different installed tile work examples incorporating movement accommodation joints. The first is a residential installation with porcelain plank tile where a change of pattern is in a doorway to allow for a nearly unnoticeable movement accommodation joint. The other two are from commercial jobs where large areas of tile happen quite frequently.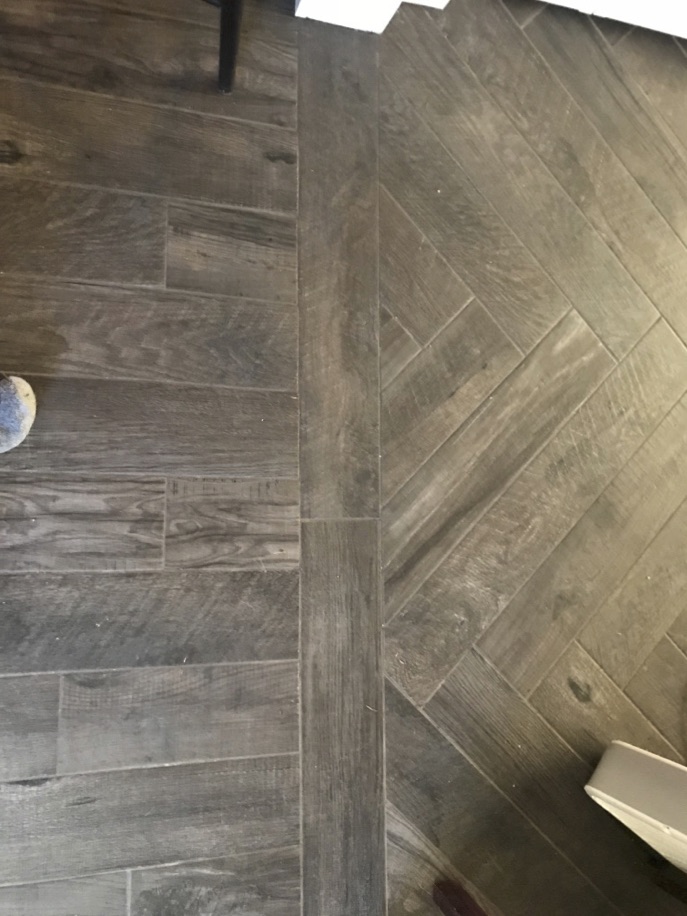 In the TCNA Handbook from page 430 to 437 is section EJ171. It states under location and frequency of joints:
Interior – maximum of 25' each direction; Exterior – 8' to 12' in each direction.

 

Interior tile work exposed to direct sunlight (heat) or moisture – maximum of 12' each direction.

 

Above ground concrete slabs – maximum of 12' each direction.

 

Perimeter joints – movement joints are required where tilework abuts restraining surfaces such as perimeter walls.
Change of plane, exterior – movement joints are required in all inside and outside corners.
Change of plane interior – movement joint required at all inside corners.
Others and I believe this is the least used, most often misunderstood, and most important listing in our Handbook. Lack of correctly installed expansion joints is thought to be – by many – the leading cause of failures in tile industry.
With plank installations, special considerations to layout should be considered. Installing expansion joints on the long side is easier, and less noticeable.
For example, if you have an installation that is 20' x 80' you would need a minimum of at least three joints perpendicular to the long wall creating four separate sections. Running the long edge of the plank perpendicular to the long wall would help hide these expansion joints, and would appear similar to a grout joint. Borders and change of pattern can also help you succeed in installing less-noticeable expansion joints.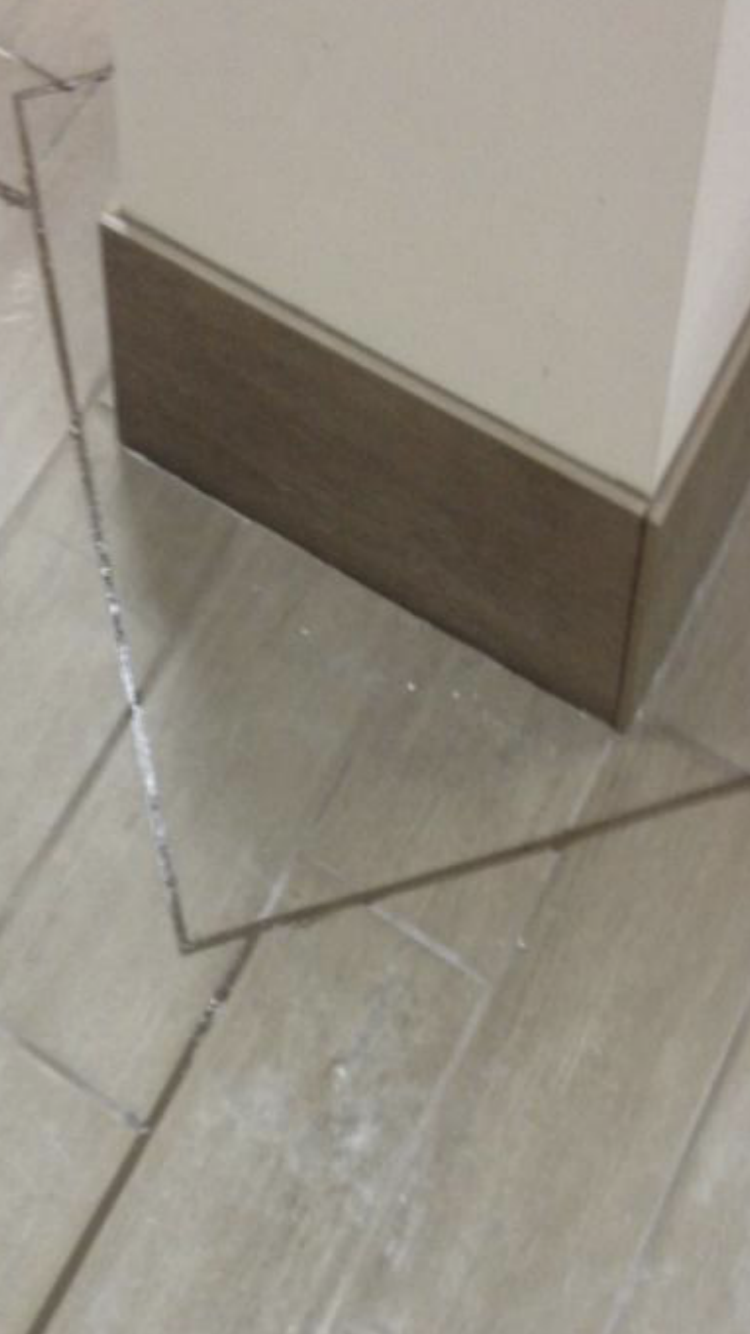 Whether they are noticeable or not, they are required by our standards. If you look closely, you can find expansion joints in almost every airport, shopping mall, car lot, etc. There are great installers implementing the standards found in EJ 171 all across the country. 
The TCNA Handbook says, "The design professional or engineer shall show the specific location and details of movement joints." If they don't, reach out to them for information. If it's just you and a homeowner, show them what the industry says in our standard and create a plan for a successful installation. 
– Robb Roderick,
NTCA Trainer/Presenter