QUESTION
I am a homeowner having a glass tile install performed. The tile is a 3" x 12" glass subway tile with a color backing. It is being installed as the backsplash around the stove/oven. My tile contractor said to butt the glass tiles up to each other with no spacing in between – and to butt them up to the quartz countertop – but I was told by the tile store to use a 1/8" spacing.
All I am looking for is your technical opinion on the proper way to install the tiles regarding the spacing to give some instruction to my contractor for the install. The tile edges/corners are flat with no bumpers that would cause a spacing when they are butted up to each other.
ANSWER
We always encourage our members to follow the guidelines set forth in the TCNA Handbook. On page 37 of the Handbook it states "that in no circumstances shall the grout joint be less than a 1/16 of an inch."
One of the reasons listed for a minimum requirement for grout joint size on all tile installations is "thermal expansion." Glass tile is highly expansive. It also explains that the grout joint should be no smaller than three times the variation of the tiles themselves. That means if a particular group of tiles vary in size 1/16", the smallest grout joint recommended for that particular group of tiles is 3/16" of an inch.
Most glass tile manufacturers have directions for the use of their products. I would encourage you to contact the manufacturer of the glass to get their recommended grout joint size. And make sure there is the appropriate sealant joint where ever the tile meets differing materials like a countertop or cabinet.
I hope this helps.
– Robb Roderick, NTCA Technical Trainer
QUESTION
I plan to have a small bathroom tiled, shower walls with niche, shower floor, and floor (12" x 24" walls and 4" hex all floors). This is on concrete slab.
I'm working with a contractor who is bringing tilers in for the job and I'd like to make sure they are following standards. Can you tell me what the acceptable methods are for building/waterproofing a mud-pan, including shower wall and threshold?
I know they are creating a mud pan, but not sure what products or method they are using. I'm assuming there are a variety of products used and methods, which makes it complicated for the lay person. Any information/diagrams are appreciated.
Thank you!
ANSWER
You are correct that shower construction is complicated. It is critical that a shower is constructed properly.
Depending on the specifics of your installation, there are several methods for constructing showers published in the 2017 edition of the TCNA Handbook for Ceramic, Glass and Stone Tile Installation. These will guide a contractor who owns and uses them.
These methods include: B414, B441, B415, B420, B426, B431, B421, B422, B421C, B422C. These methods may vary somewhat depending on whether ceramic/porcelain or stone tiles are being installed. In addition, the Handbook contains several details for common configurations for curbs and membrane installation.
You are also correct that there are a variety of products on the market that are excellent for constructing successful shower and tile installations. Many of these materials meet or exceed the ANSI A118, ANSI A137.1 and ANSI A137.2 standards. A knowledgeable installer and contractor will be able to identify the appropriate materials and relate them to the TCNA Handbook method that is most appropriate for your installation.
If your contractor is a member of the National Tile Contractors Association I would be happy to speak with them and assist them with any questions or concerns they may have in selecting the appropriate method for constructing your shower. If your contractor is not a member of the NTCA, I would be happy to speak with them about becoming a member, and all of the professional benefits membership provides. A search for an NTCA member contractor near you can be done at this link: http://tile-assn.site-ym.com/search/custom.asp?id=2759 or http://bit.ly/2FJiak6.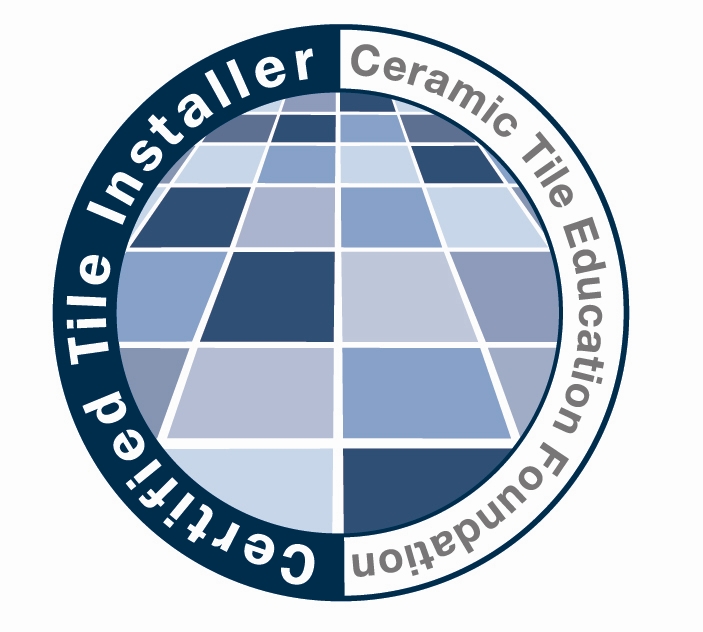 I highly recommend employing a Ceramic Tile Education Foundation (CTEF) Certified Tile Installer (CTI). CTIs are installers who have proven their knowledge of skills in applying industry recognized standards, methods and best practices to ensure you get the correct installation from the substructure to the finished tile surface. CTIs can be located at this link: https://www.ceramictilefoundation.org/find-certified-tile-installers or http://bit.ly/2CSu5Jf.
I hope this helps!
– Mark Heinlein – CTI #1112, Training Director,
Technical Trainer / Presenter