Italian designed, American made porcelain and ceramic tile brand introduces stone-look tile collection, expands popular concrete-look tile collection
Franklin, TN (April 5, 2022) – To provide customers with a complete range of tiles and décors inspired by the natural beauty of organic materials, Atlas Concorde USA welcomes Element, a stone-inspired tile collection, and expands Cove, its most popular concrete-look tile collection. Well-suited for residential and commercial spaces as both floor and wall applications, the new and extended tile collections make it possible to design authentic, comfortable and beautiful spaces.
"Always listening to the needs of our customers and the market, we've expanded our bestselling Cove collection to pair stunning new colors, mosaics and decors with the soft, handcrafted look of chalk to offer U.S. customers one of the most complete concrete-look tile collections," said Federico Pifferi, Chief Executive Officer, Atlas Concorde USA. "We are also pleased to debut Element, a highly textural stone-look tile collection that evokes biophilic design and delivers design continuity between indoor and outdoor living spaces with its grip finish."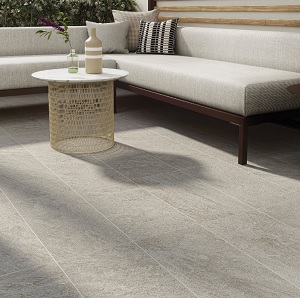 ELEMENT
Inspired by rich, untouched quartzite stone, the Element collection adds polychromatic textures and energy to any surface. Designed to blur the line between the built environment and nature, the stone-look tile is offered in a color palette that gradually transitions from light tones to dark tones, mixing warm and cool shades. Element is offered in a regular, matte finish for indoor applications and a grip finish that is suitable for outdoors, allowing for seamless design between spaces. The new tile collection is available in the traditional 12" x 24" size, three mosaic patterns and coordinating trim pieces to create a sense of comfort and wellbeing in residential, commercial or hospitality settings.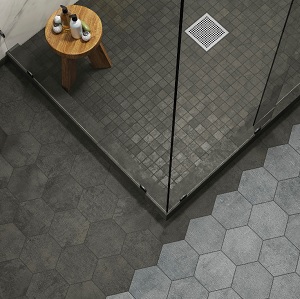 COVE
Inspired by chalk manually spread by artisans, the extended Cove collection blends the warm, soft look of chalk with small imperfections of handcrafted surfaces to create rooms of material expressiveness and artisanal beauty. Thin scratches and delicate reliefs on the surface combine with an expanded array of neutral tones, giving living spaces a contemporary, urban aesthetic suitable for every kind of application. The best-selling collection comes in a variety of shapes and sizes, four mosaic patterns and coordinating trim pieces in ten beautiful tones. Cove is available in the traditional 12" x 24" size, large format 24" x 48" size, solid 10" x 8.5" hexagons and 3D effect hexagons, and an 8" x 8" square, all in a matte finish.
To learn more about Atlas Concorde USA's newly debuted porcelain tile offerings, visit www.atlasconcordeusa.com/en/.
---
About Atlas Concorde USA
Atlas Concorde USA is a ceramic and porcelain tile brand created to blend true American heritage and tradition with Italian cutting-edge design and excellence. Atlas Concorde USA aims to enhance American living spaces with innovative US-inspired surfaces. For more information, please visit www.atlasconcordeusa.com/en/.