The construction industry is increasingly reaching out to women to join its ranks, and industry members, associations and organizations are making sure girls and women have the opportunity to find out about different paths in the trades. 
To that end, NTCA Five-Star Contractor Wirtz Quality Installations, Inc., developed and administered a day program in the week-long Camp NAWIC, held by the San Diego chapter of National Association of Women in Construction.
"Linda A. Young introduced herself to me at a fundraiser for the Boys and Girls club and asked if I would take on this adventure," said John Wirtz, whose email signature reads "Godfather of Business Development," for Wirtz Quality Installations (WQI). Young, CBT, CIT, Co-Owner of C-SOS, is Parliamentarian of the San Diego NAWIC Chapter, and the President of Future Construction Leaders. 
"I love our industry and like to promote it to others, especially young people looking for a career," Wirtz said. "The girls were enthusiastic and very involved with the project and the opportunity to create something of beauty."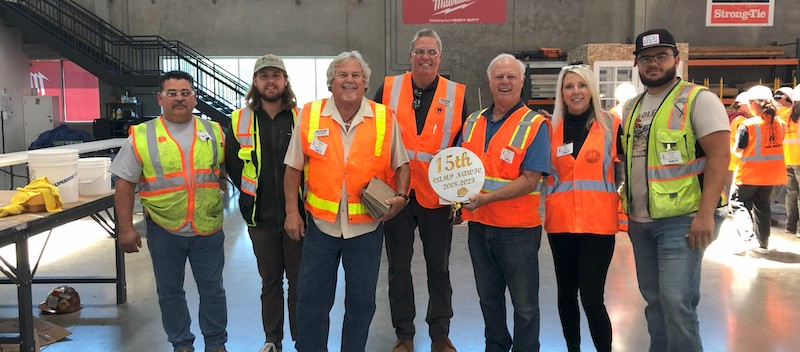 Crafting coasters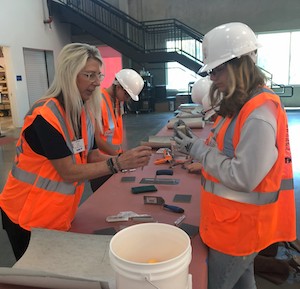 The project was a 4″x4″ tile coaster that used 1/4″ HYDRO-BLOK as the base substrate, bonded to the tile with SimpleSet® Pre-Mixed Thin-Set Mortar by Custom Building Products. The Campers trimmed the edges with Schluter-Jolly-P PVC "L" profiles and grouted the coaster with CUSTOM SimpleGrout® Pre-Mixed Grout. CUSTOM's peel-and-stick Crack Buster® Pro Crack Prevention Mat Underlayment was applied to the bottom to finish and cushion the coasters. Wirtz employees and representatives from WQI helped guide participants in the project.
NTCA also provided information on why ceramic tile installation is a great career choice for young women considering the construction industry, and for those with design and artistic interests.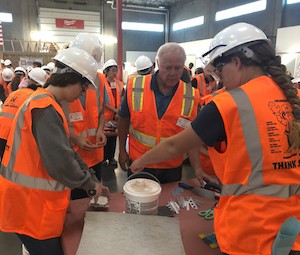 The tile program on June 20 was part of a weeklong camp that explored various aspects of construction in the Future Construction Leaders Foundation (futureconstructionleaders.org). This free camp for 12-18 year old girls included programs in:
Day 1 – Carpentry – Participants constructed a wooden box to learn about carpentry skills
Day 2 – Tile – Attendees designed and installed mosaic tile formations in a coaster. Campers learned about cutting tile, setting it and grouting it.
Day 3 – Electrical/Solar – Campers and Journeywomen built a solar array, learned electrical circuits, conduit bending and careers in the highly-skilled electrical trade; they also crafted a camp memento.
Day 4 – Plumbing – Participants roughed in plumbing and learned about finish/fixtures.
Day 5 – Lessons were given in heavy equipment; land surveying and civil engineering – GPS surveying, level loop, and building layout.
How it started
Young said Camp NAWIC San Diego was started in 2008, originally run by the NAWIC San Diego Chapter, but Future Construction Leaders took it over in 2015.
"San Diego is one of the largest, if not THE largest program," she said. "The San Diego Camp is also unique in the fact that we have returning campers – called Journeywomen – who do different projects than the Apprentices, the first-time campers. There are other NAWIC chapters through the county (including the Orange County Chapter) that host Camp NAWIC as well." She said each NAWIC chapter conducts the event in the community, in the summer.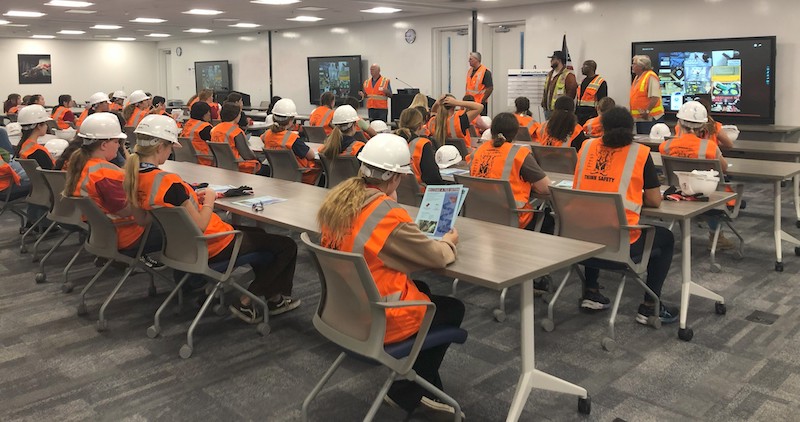 About 70 Apprentices participated and 30 Journeywomen attended 2023 Camp NAWIC San Diego, held at the Associated General Contractors (AGC) Apprentice Trust in Lakeside, Calif., Young said.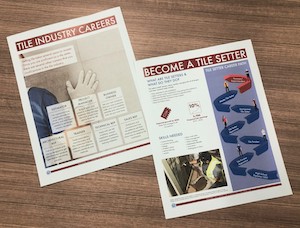 "Giving high school students the opportunity to have hands-on experiences learning a trade from industry experts really opens their eyes that there are other options out there," she added. "We received this quote from one of the parents this year: 'I was really blown away by the camp. The camp has really made me confront some of my own preconceptions about work in the construction field. I am definitely looking at the construction field as a viable option for my daughter.' This is why we do it. We want the students and their parents to take a real look at the opportunities in the construction industry as good careers."
One Camper commented, "My experience is going pretty good. I really like how we get to do a lot of hands-on work. My favorite part so far has been the tiles, because we get to learn how to use the tile, and it was something new that I learned that I can use later."
Taking the next step
The new group, NTCA Women in Tile, is working with Wirtz to create a Tile Coaster Project handout with instructions to inspire other tile contractors to re-create this project in their local markets, said Amber Fox, Wirtz's daughter, Director of the NTCA Five-Star Program and Board Member of Women in Tile. "This in return helps the NTCA Women In Tile champion its mission to provide support, resources, and advocacy to help women overcome barriers, navigate career opportunities in the tile industry, and reach their goals," she said.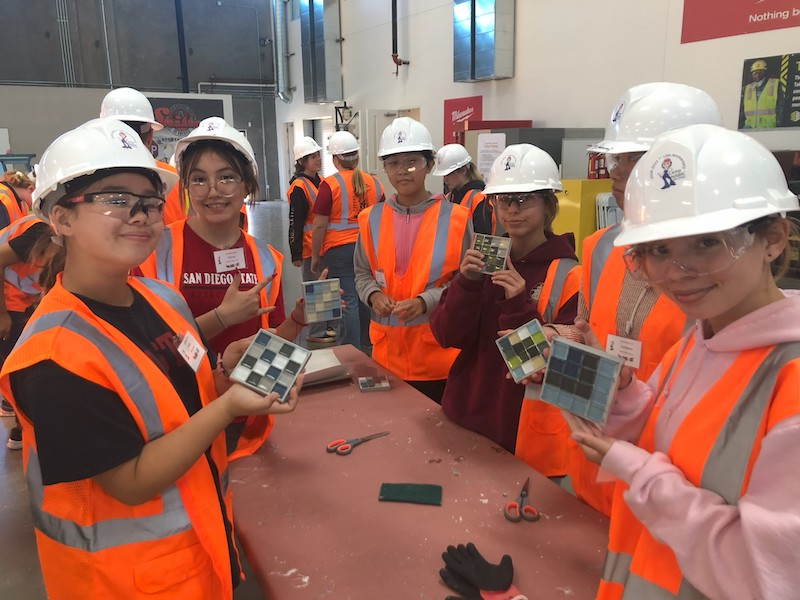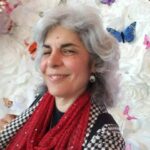 Editorial Director and Senior Writer for TileLetter and TileLetter ARTISAN
Lesley Goddin has been writing and journaling since her first diary at age 11. Her journey has taken her through a career in publishing and publicity, landing her the editor position of TileLetter and its special publications in 2006. Her goal is to educate, inspire, recognize and encourage those in the tile industry -- especially the tile and stone contractor. Other interests include the soft, purring marvels known as cats, labyrinth walking, drumming and percussion, and a range of spiritual, musical and artistic pursuits.