Nan Crowe, Tile Art Design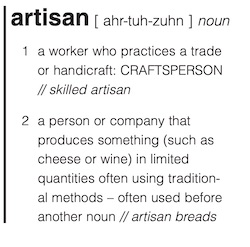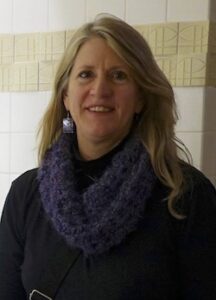 In our trade, there are artisan tile makers who make gorgeous art tiles; there are tile artisans who craft beautiful mosaics; there are artisan tile setters who use skill, precision and artistry to install tile to perfection. And there are artisan tile studios and showrooms that gather custom materials and facilitate collaborations and designs for complete custom projects.
Nan Crowe's business Tile Art Design in Madison, Wis., is a perfect example of the latter. It doesn't make tiles, but does all the rest.
Tile Art Design work includes design and installation for restorations, renovations, new buildings, and custom-mosaic featured projects in residential and commercial facilities located throughout the United States. Crowe said for the last 25 years, she's enjoyed, "working with both clients and vendors to deliver beautiful, functional, and durable surfaces for walls and floors in both personal spaces and public places. Beginning with the selection of materials, continuing with concepts provided on computer-aided drawings, and arranging for delivery, I prefer to finish each project with professional installation."
Her years of experience and knowledge offer "comfort to the planning process," she said. "Also, with many years of hands-on experience with installation, I have developed the confidence, strength, and skills to bring custom projects to artful fruition."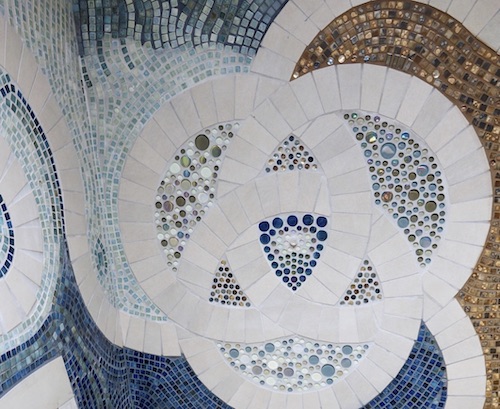 Her work in this field got a serendipitous start in 1989 when Crowe discovered earth-friendly tile and stone in a tile showroom in Middleton, Wis. She realized she would enjoy selling these products, and went to work for that showroom. Eventually, inquiries for custom borders and other tile materials inspired Crowe to design with tile, "rather than just sell the commercially-manufactured material that was in stock." In 1994, when visiting a local tile maker in Silver City, N.M., she was moved to work with that tile maker and several other artisan tile makers in Michigan to develop her own business – Nan's Tile Source – in 1995. "I met with local architects and designers, and the business grew steadily, while running it from home in Madison, Wis.
"By 1998, the business was ready to expand, and TileArt, LLC was founded to be a specialty retail showroom, on the best specialty retail street in Madison, offering personalized sales, designs, and installations," Crowe said. "With concept boards and vignettes, the displays included handcrafted ceramic, stone, glass, and metal tiles, as well as murals, mosaics and sinks made by American artisan studios."
The company moved to a new space in early 2020, and is configured as an art studio, "where numerous custom-mosaic projects may be assembled at once," Crowe said. "Also, part of the space is set up as a gallery, where specialty and unique in-stock items may be purchased off the shelf. Work is scheduled by appointment only, using specific inspiring material samples and installation images, when meeting virtually or personally with qualified customers. These customers are seeking something that is not found in other local tile showrooms." The company is currently called Tile Art Design, to connect to the business' TileArtDesign.com website.
Crowe added, "Tile Art Design vendors focus on excellence in quality control, with labor-friendly practices, while utilizing environmentally-responsible extraction and manufacturing processes. Once the materials are selected, I usually prepare sketches and CAD drawings, figure out the quantities needed, order the materials, expedite the shipments, and handle the installations. I also work side by side with my team of tile setters, or by myself on the mosaic installations, to ensure that the setting and grouting goes smoothly."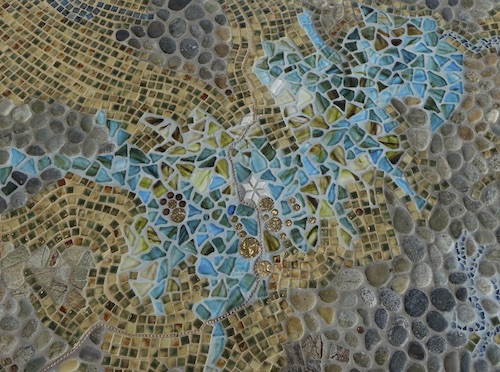 The value of NTCA
Crowe's business has been an NTCA member since 2016. Tile Art Design joined to have access to technical resources and approved installation methods to ensure its installation services meet the highest professional standards.
Recently, after furnishing materials, a client wanted Tile Art Design to handle the installation on a project. NTCA was able to provide advice about technical issues concerning the underlayment in a floor radiant heating system. "This advice from NTCA gave me the strength to insist that the issues be acknowledged and fixed prior to beginning the tile installation," she said. She is even considering becoming a Certified Tile Installer so she can "recruit and teach young people to become professional tile installers."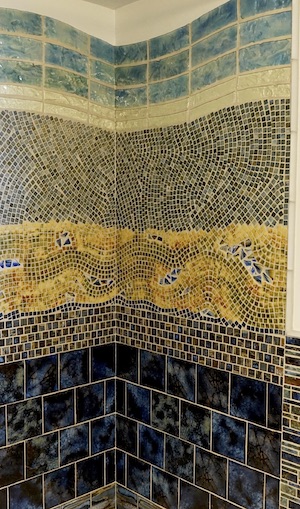 Collaborative efforts
Collaboration is a key part of the services she offers. Crowe noted that recent custom mosaics have been the outcome of artistic collaborations with customers, resulting in artful, meaningful projects that provide a sense of well-being among both the visitors and the inhabitants of the surroundings.
"Knowing that these installations bring more love and joy to our customers' lives makes all of the challenges and hard work worthwhile," she said.
Crowe makes it a mission to personally update the website regularly with current information. "I've enjoyed sharing stories about my clients' projects, and I've found the stories that my clients tell on the 'Gratitude' page of the website to be rewarding," she said.
"We strive to make Tile Art Design finished projects transformative, functional, and enduring," she concluded. "I am grateful for the long-term relationships with my customers. Many of them have become repeat clients. It is satisfying for me to meet and exceed their expectations. I'm also thankful when these clients have referred their friends and neighbors to Tile Art Design."
For further details on the business and the works shown here – including process videos – explore the website at www.TileArtDesign.com.