Last Week at Barber Motorsports Park Flooring Professionals Tested the Limits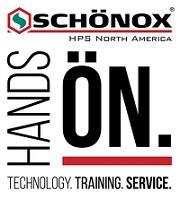 Florence, AL and Barber Motorsports Park – May 10, 2023 – TMT America, the parent company of Schönox HPS, Küberit USA, and Trissl Sports Cars, invited flooring professionals from across the country to experience driving Porsches at over 100 miles per hour, getting expert advice along the way to sharpen their techniques and skills.  Earlier the same week at the Schönox HPS Florence Support Center, participants sharpened their techniques and skills for use in their flooring businesses, learning more about Schönox and Küberit.  The cross section of experiences at the Schönox Support Center and the Porsche® Track Experience at Barber Motorsports Park made lasting memories, equipped participants with greater flooring strategies, and stretched the limits of everyone
"We wanted our colleagues to take away incredible memories with hands on experiences driving Porsches, doing incredible things they never before thought possible," explained Thomas Trissl, Schönox HPS Principal and TMT America President. "In a similar way, we wanted them to go home with a deeper understanding of Schönox and Küberit solutions, positively impacting their businesses for the long term in ways they may not have considered before."
"This was a first-class event with time to bond with other flooring professionals in a fun and unique environment while learning more about Schönox and Küberit," explained Geoff Gordon, Executive Director, Fuse Commercial Flooring Alliance. "It was a one-of-a-kind experience that no one will ever forget!"
The Porsche® Track Experience placed participants in Porsches on a world-class track, learning quickly with the aid of expert drivers, while safely testing their limits. The Schönox HPS Florence Support Center hosted the guests where flooring contractors, installers, distributors, and specifiers gather on a weekly basis, providing comprehensive training covering the benefits, installation details, and project strategies of the entire Schönox subfloor series. Before getting behind the wheel of some of the fastest street-legal cars in the world, attendees were educated about the research, technology, and continual testing that goes into each Schönox subfloor solution. With products that not only allow installers to meet but beat project deadlines, Schönox addresses the flooring industry's Need for Speed™ every day. Küberit USA team members joined the group, relaying the newest floor, wall, and stair profile solutions and design trends. Küberit provides profile solutions for all project needs, surfaces, and design aesthetics, offering the largest selections of colors and options with award-winning service.
"While attending the week's events, I was struck by the similarities between a lifestyle in commercial flooring and the lifestyle of a Porsche driving enthusiast with neither pursuit being one you just meander through, casually investing time, energy, and treasure – the intensity and passion levels are similar," explained Mark Bischoff, Starnet President & CEO. "Thomas Trissl employs best-in-class people development and training to create a brand experience greater than the product elements. The Schönox HPS and Kuberit teams display the intensity and focus on the fundamentals our commercial flooring business requires, which are not unlike the intensity the Porsche instructors shared to get us around the track safely!
"It was wonderful to enjoy the camaraderie and the emotion pulled out from our industry colleagues during such an intense experience," commented Bischoff. "The team effort put in by the instructors at Barber Motorsports Park and by the associates from Thomas Trissl's organizations created an outstanding immersive experience for attendees."
---
About Schönox
Schönox HPS North America, Inc., a business unit of TMT America, Inc., is a customer-oriented, entrepreneurial, high-tech company specializing in subfloor solutions for new construction, as well as renovation and occupied spaces. Our innovative products include primers and moisture mitigation systems, subfloor repair products, floor-leveling compounds, adhesives, and waterproofing materials for installing floor coverings.  For more information about Schönox products, contact the Marketing Department by emailing [email protected], calling toll free 855.391.2649, or visiting hpsubfloors.com.
ABOUT KÜBERIT USA
Küberit, the original profile solution for interior construction since 1863, is the European market leader in profiles and transitions and the fastest growing profile provider in the U.S., serving customers in 68 countries.  Every Küberit profile has a specific purpose and every profile tells a story™ underwritten by the highest quality standards, forward-leaning design, and engineering excellence.  The Küberit line includes edge trims, transitions, ramps, stair-nosings, expansion joint profiles, and clip-systems for all floor coverings in the residential and commercial sectors.  Each innovative Küberit profile is produced according to the highest standards with all processes ISO 9001 certified.  For more information about KuberitUSA, please contact Karen Bellinger at [email protected], call 256.702.0040, or visit www.KuberitUSA.com.
ABOUT TMT AMERICA
TMT America examines the world of ideas and new products seeking ventures in need of capital and consulting expertise with a focus on developing companies today that will produce products that are desired tomorrow. Different business units are combined under the roof of TMT America, all specialized in flooring and interior design solutions suited for new construction, as well as renovation and occupied spaces.
ABOUT TRISSL SPORTS CARS
Trissl Sports Cars was built on a foundation of passion and knowledge.  Having followed the Porsche brand for over 30 years, we were avid fans of Porsche long before venturing into the business.  As true car enthusiasts, we look for every opportunity to expand our knowledge of the history of Porsche as well as new technology so that we may continue to be a trusted resource for our customers.  We have a network of experts and artisans that work with us to restore, customize, and inspect the Porsche cars that we buy and sell.  Together with these outside specialists, we are able to provide confidence in our buying and selling process. We are not a car dealership; we are Porsche enthusiasts.