On Wednesday, April 28, join your industry colleagues online for a can't-miss tile & stone digital experience. Coverings Connected is your no-cost opportunity to attend interactive webinars, earn CEUs, enjoy curated on-demand education, network with your colleagues, and so much more. This is your final opportunity to connect virtually before Coverings 2021 stages live in July in Orlando!
Celebrating Artisans in Tile: 11:00 a.m. – 12:00 p.m. EDT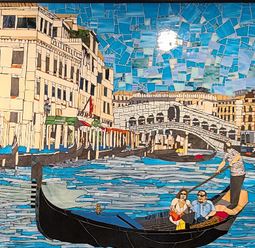 Moderator: Amber Fox, NTCA Five Star Program Director, National Tile Contractors Association Panelists: Leo Reynaga, Tilesetter, Visalia Ceramic Tile; Angie Ré, Owner/Mosaic Artist, Unique Mosaics, LLC; Sal DiBlasi, Owner, Elite-Tile Company; Stephen Belyea, Owner, JSG Tile and Stone
Join the National Tile Contractors Association's (NTCA) Amber Fox as she leads a discussion among several artisans and craftspeople featured in this debut issue of TileLetter ARTISAN. Our panelists will explore the process, mindset, and skills an installer needs to grow into a craftsperson; the instructions, materials and tools recommended for the installation from the artist; to the unboxing, prep and installation needed from an installer perspective. A video segment from TileLetter ARTISAN Editor Lesley Goddin will open the session and give attendees a sneak peek at the new publication. Join us to learn more about this new industry resource, the amazing artisans – and their work – that it celebrates. Register here.
Because It's Tile Podcast Live: Distribution 12:30 p.m – 1:30 p.m.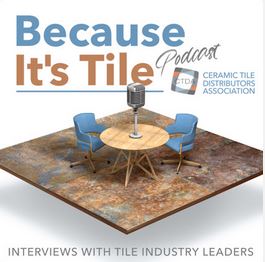 Host: Rick Church, Executive Director, Ceramic Tile Distributors Association Guest: Rudy Llerena, President, D&B Tile
Join Rick Church, Executive Director of the Ceramic Tile Distributors Association (CTDA) as he brings his podcast, Because It's Tile, live to Coverings Connected. Rick and his guest, Rudy Llerena, President, D&B Tile will chat about the challenges and successes of the tile industry, the effects of COVID-19 on distribution, and the industry's future. Gain insight from one of the industry's top distributors and take away lessons learned and experiences you can apply in the marketplace. Register here.
Cut Through the Noise: Content Curation to Create Customer Engagement 2:00 p.m.- 3:00 p.m. EDT
Presenter: Dahlia El Gazzar, Idea Igniteur + Tech Therapist, Dahlia+Agency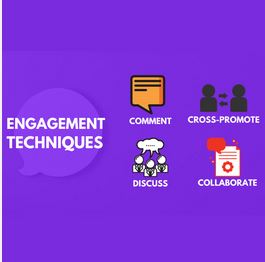 With the shift in consumer behavior and how they interact with content, it becomes a challenge to curate the right content for your audience. Consumer expectations and behavior have changed over the last year, have you changed with it? Join Dahlia as she brings her experience, knowledge, and take no prisoners attitude to this session to help you develop a new content curation process with proven tactics and introduce you to tools for designing and tracking. Register here.
---