Dallas, TX – September 18, 2019 – As part of its new marketing campaign designed to shine a spotlight on the myriad of high-fashion products within the Daltile line, the brand made its debut as a participant in the recent New York Fashion Week (NYFW), held in Manhattan.  NYFW is the iconic semi-annual gathering of the international fashion world where designers present their latest fashions and the hottest trends are on display. It is one of four major fashion weeks in the world, collectively known as the "Big 4", along with those in Paris, London, and Milan.  While the attention was once focused entirely on the apparel designs that hit the runway, more and more designers and top brands are opting to host open-to-the-public or temporary showroom installations as part of NYFW.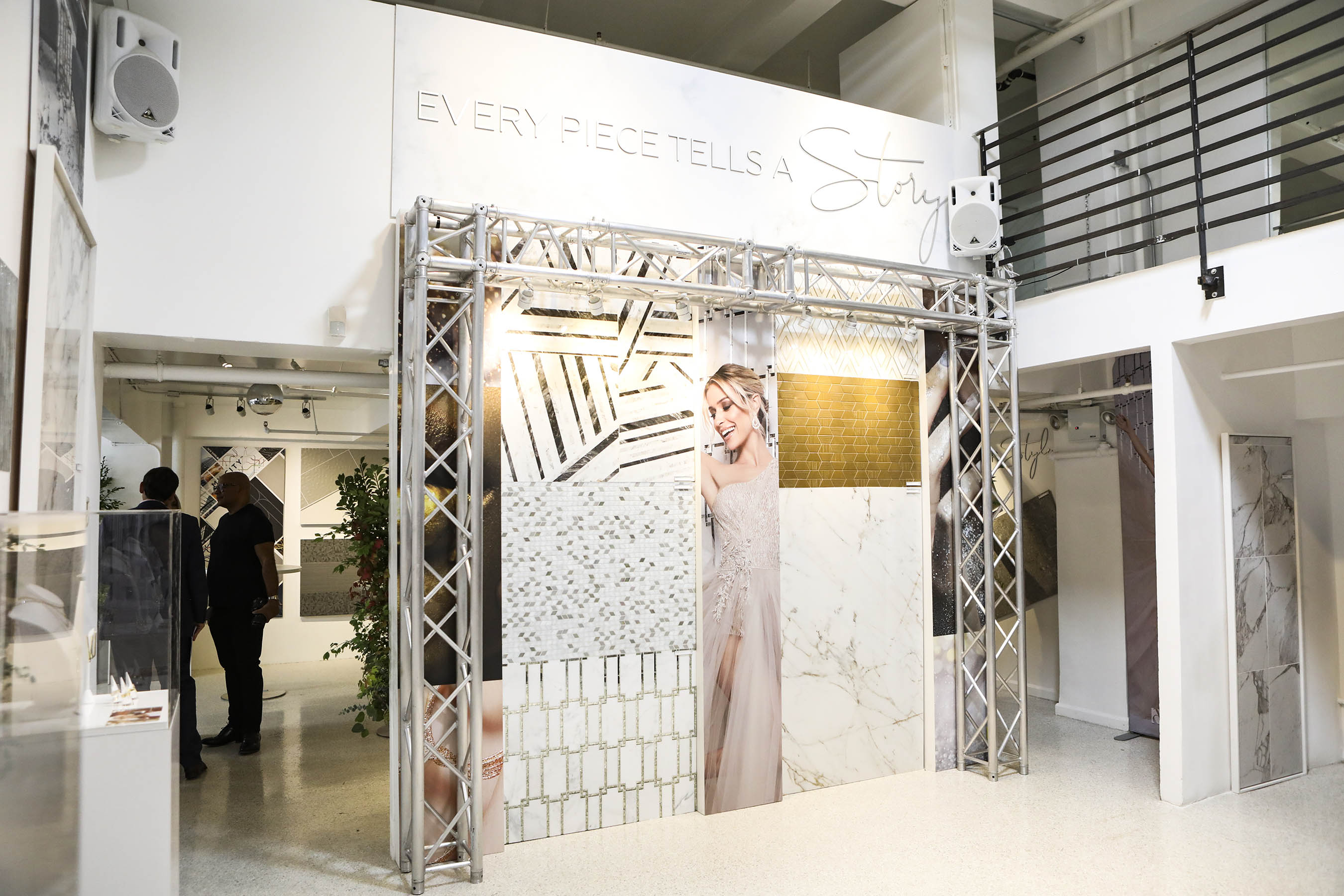 "Daltile is a big player in style, design, and fashion, so it is fitting that the brand hosted a showroom during New York Fashion Week," said Paij Thorn-Brooks, vice president of marketing for Dal-Tile Corporation, parent company of the Daltile brand.  "New York Fashion Week was the ideal place to present many of our hottest, fashion-driven products to interior designers, architects, and the larger design world.  In our NYFW Daltile showroom, we hosted an invitation-only VIP gala evening event as well as a full roster of meetings with architect, designer, commercial, hospitality, and builder customers during NYFW."
"The Daltile evening gala not only served as a stunning showcase event for Daltile's most fashion-driven, sophisticated products, but it was also an opportunity to co-host the event with our new celebrity partner Kristin Cavallari," said Amber Leigh Martinson, director of brand marketing for Dal-Tile Corporation.  "As a well-known television personality, designer, and entrepreneur with a strong social following, Kristin was key to garnering media attention for Daltile during New York Fashion Week from top media outlets such as Modern Luxury Magazine, Interior Design Magazine, Page Six of the New York Post, US Weekly, and HGTV Magazine."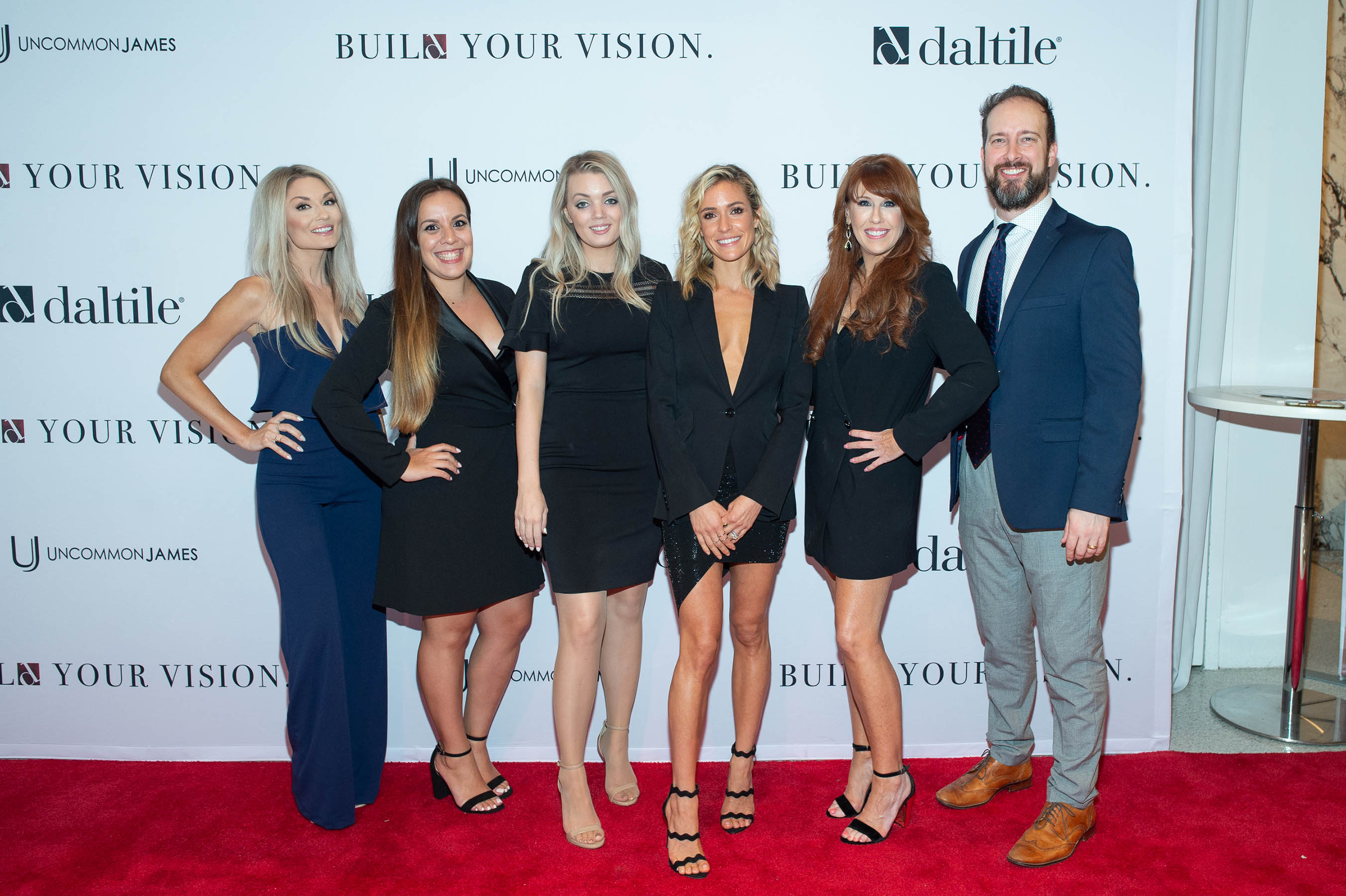 "Partnering with Daltile is a great match for me, because Daltile is all about self-expression and allowing you to be creative and bring your vision to life," said celebrity Kristin Cavallari.  "With a massive assortment of design-driven products that combine function and fashion, Daltile offers endless possibilities to innovate, showcase creativity, and express one's own personal style in any project."
"Daltile is a staple for Modern American Luxury and delivers on the latest trends in tile to fit any style," added Thorn-Brooks.  "Creating beautiful products that cover the style spectrum is our passion. From classic to contemporary, traditional to bold, we design products that will bring any style that can be imagined to life."
Daltile is the industry-leading brand of ceramic, porcelain, glass, and metal tile as well as natural stone, large-format slab, roofing tiles, and countertop products.  Daltile's breadth and depth of product, level of innovation, and fashion-driven design as well as their quality, customer service, and availability are unmatched in the tile industry.