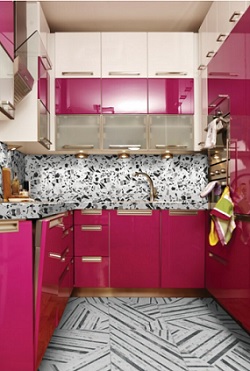 Dallas, TX – March 1, 2022 – Many Daltile products bring to life the popular 2022 design trend that the brand calls "Self-Expressionism". Self-Expressionism is about expressing our inner selves, tastes, memories and identities through interior design and decor. This trend is part of the newly-released Daltile Trends Report 2022.
"As we spent concentrated time at home due to the pandemic, we began turning to our homes even more as an outlet for creativity and self-expression," said Laura Grilli, director of product development for Daltile. "We are now well-entrenched in the trend of enjoying DIY projects to create new stories, keep our creativity alive and remain positive."
"In the trend of Self-Expressionism, there is no wrong design solution," advised Grilli. "Personal preference and what makes a space feel good to each individual are the guiding principles."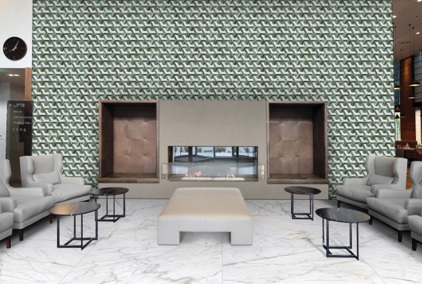 Daltile Products That Represent This Trend
Within the Daltile Trend Report 2022, the brand showcases several of its tile products that nicely fit into the Self-Expressionism trend:

---
About Daltile
Daltile is the industry-leading brand of ceramic, porcelain, glass, metal, and stone tile as well as mosaics, extra-large slabs, countertops, exteriors, and roofing tile. Daltile products are distributed through over 250 company-owned sales service centers, stone slab yards, and gallery design centers that service a robust network of trade customers. Daltile products are also sold through independent flooring retailers. Dedicated to innovative product development and distinguished style, Daltile provides a rich palette of quality products created to inspire residential and commercial designs.  For more information, visit daltile.com and follow Daltile on Instagram, Facebook, Twitter, LinkedIn, Pinterest, YouTube.