Dallas, TX – August 7, 2018 – When Daltile (www.daltile.com) introduced its leading-edge Panoramic Porcelain Surfaces into the market last year, the new extra-large-format porcelain products offered customers a chance to "go big" with slabs approximately 10' x 5' in size – ideal for floors, walls, countertops, shower walls, tub surrounds, and exterior applications.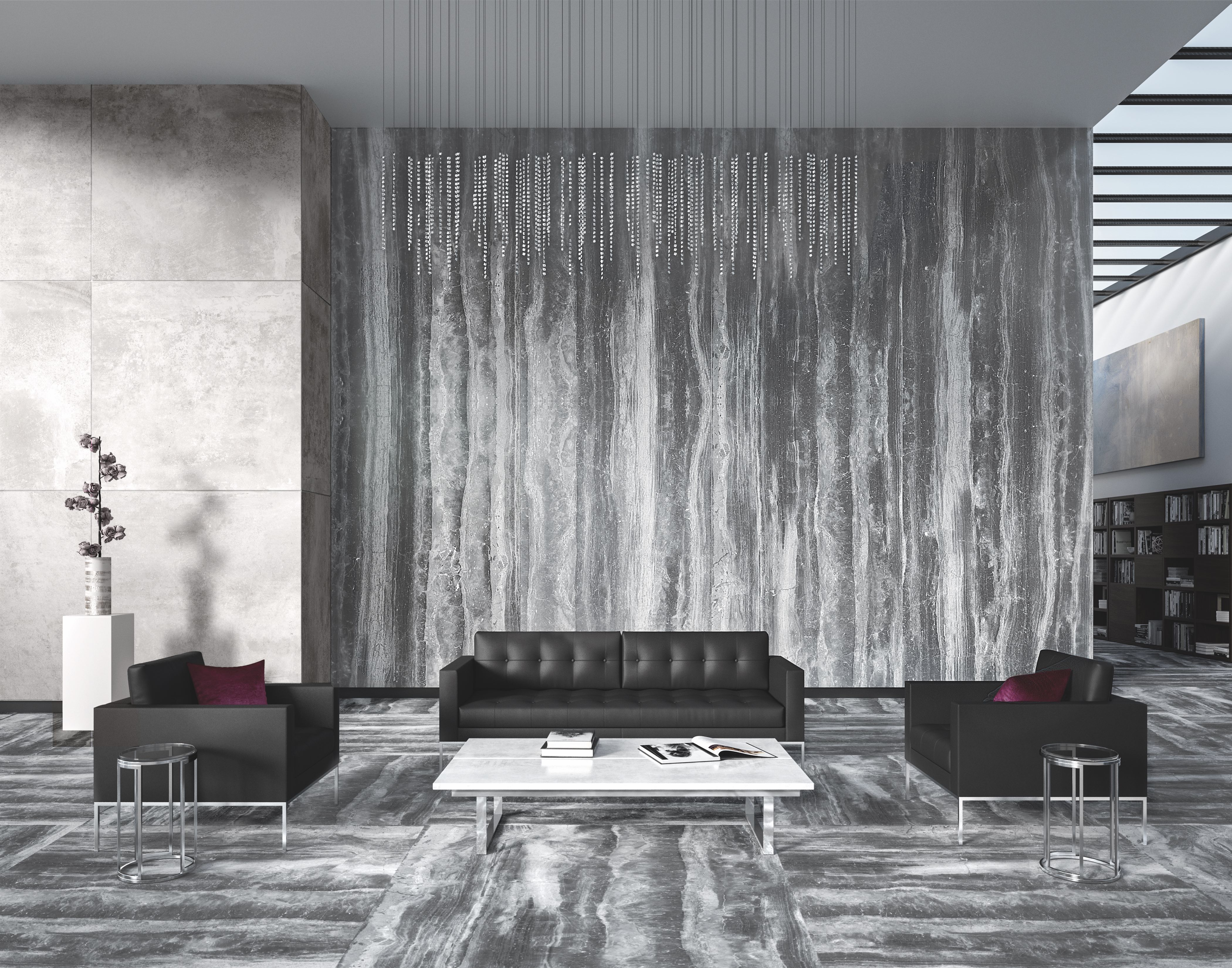 Now, Daltile's new "FlexFit Size Solutions" program offers customers additional flexibility using Panoramic's innovative porcelain slab products – through a pre-cut program that includes multiple sizing options, giving customers many new possibilities for their projects and enabling Daltile to further grow its business. The FlexFit program offers the slabs pre-cut into seven smaller stocked sizes that reflect the most standard cut dimensions needed for both residential and commercial applications.
"A key advantage we offer is a very short lead time for both full size slabs and our new standard sizes," said Ben Redding, director countertop operations and sales, Dal-Tile.  "Our FlexFit seven pre-cut smaller dimensions give our customers a superior thin porcelain product that they do not have to cut, saving retailers, contractors, and builders time and money."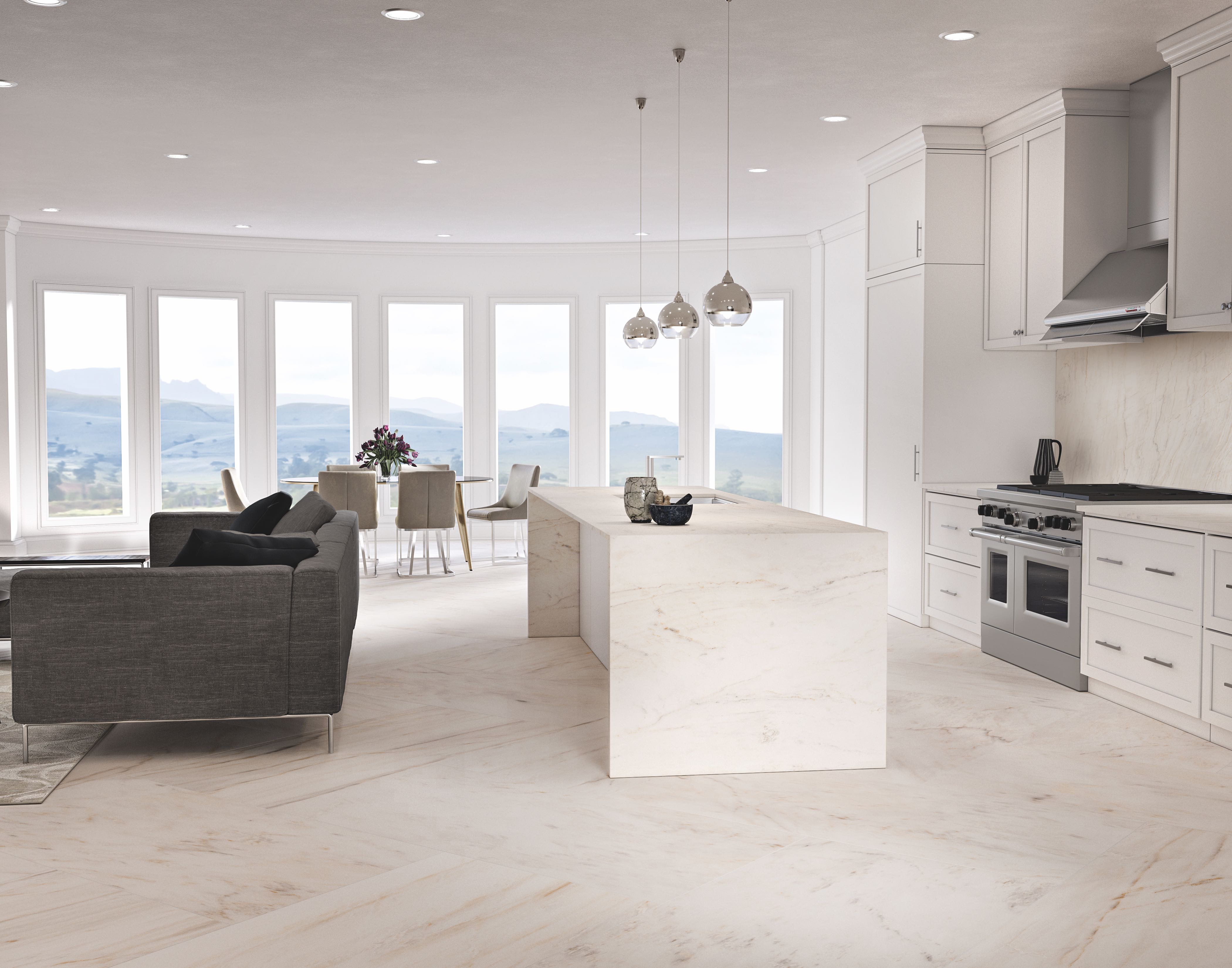 "The reaction in the market from customers to the FlexFit program has been extremely positive," added Redding.  "Installers like the fact that they don't have to logistically move a full panel around, and the design community is loving the new size options.  With FlexFit we're enhancing our groundbreaking porcelain slab offering, by providing stunning natural stone and concrete visuals in our seven standard smaller sizes, making it even easier to create seamless design in a kitchen or wrap-around luxury in a master bath, for example."
The pre-cut sizes are available in both 6 mm and 12 mm thicknesses.  All Panoramic colors are stocked in extra-large slab as well as in the new standard sizes, at key Daltile slab yards across the nation.  Pre-cut sizes include:
63" x 63"
31.50″ x 126″
31.50″ x 63″
31.50″ x 31.50″
21″ x 21″
15.75″ x 63″
15.75″ x 31.50″
As an additional component of FlexFit, the program also offers the option to order a custom cut to any size.