Oberlin, OH, February 27, 2018—David Unger, plant manager at Dee Brown, Inc. in Garland, TX has been named 2017 Natural Stone Craftsman of the Year by the Natural Stone Institute.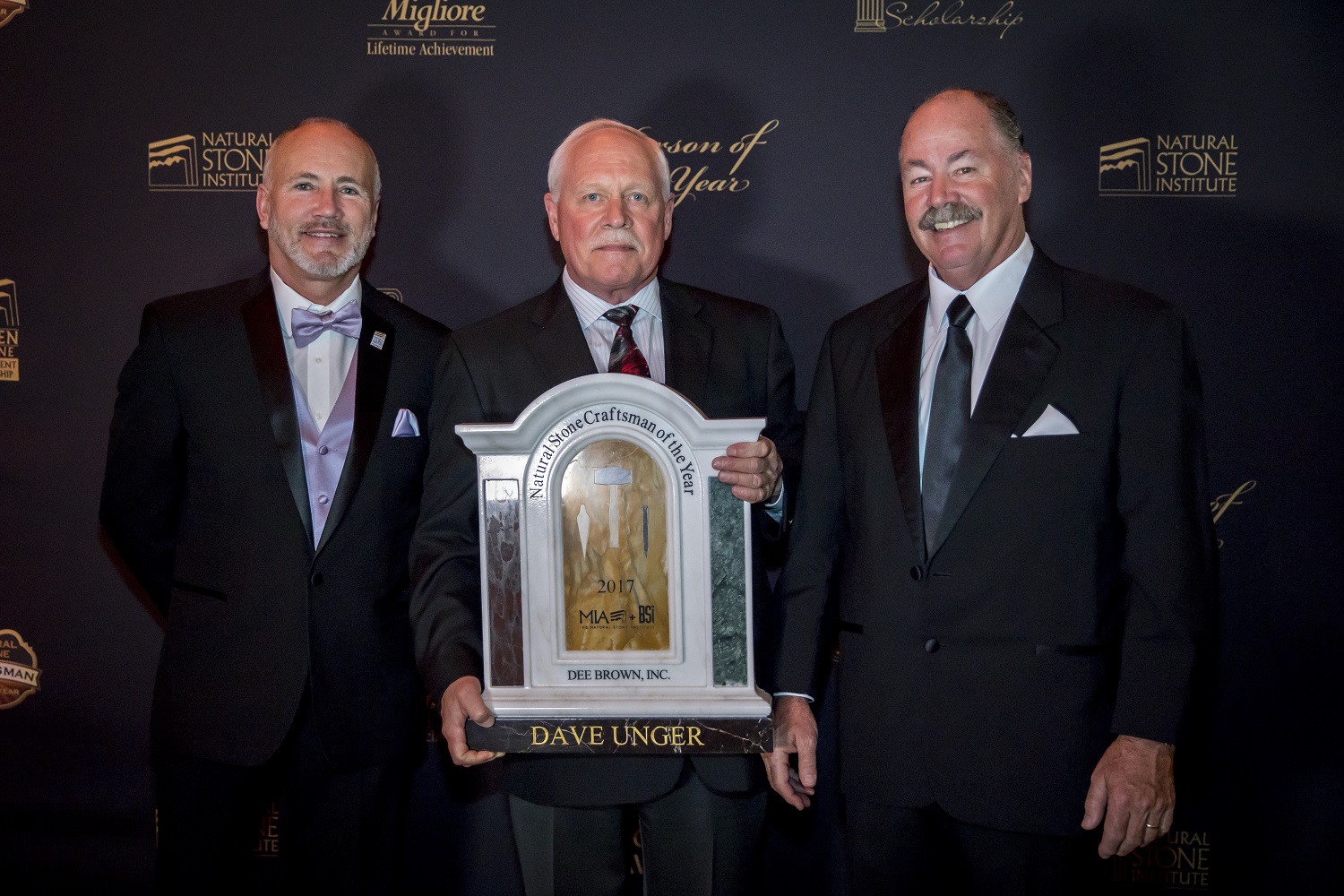 Unger's first experience with stone occurred over fifty years ago, when he helped his father face a fireplace. A successful apprenticeship as a bricklayer led to restoration work and fireplaces made from fieldstones. In 1999, Unger joined Dee Brown, Inc. as a foreman. He was quickly recruited for the fabrication plant, where he was at times the only person in the plant. As the company grew, he became the person who trained new hires. Unger and his team have produced stone for some of the finest residences in Dallas and provided backup support for such notable projects as Cowboy Stadium and the American Airlines Arena. Unger attributes his own success to the good crew in the plant.
 Robert V. Barnes III, President of Dee Brown, Inc. commented: "Unger is one of the most underappreciated employees we have. He's always working in the background, unseen. To have him have the ability to be recognized in this way is very special. He exudes and exhibits qualities that would make my grandfather very proud." W. Tracy Webster, Director of Corporate Safety for Dee Brown, agrees: "He and his team make project managers and foremen look like champions by completing the fabrication in a timely manner and with the high quality that we have grown to expect."
 Unger reflected on receiving this award, saying: "I hope to pass on as much as possible what I have learned through my career. It's the responsibility of a tradesman/craftsman to train successors. They say you're not a journeyman if you don't share what you know. You'll find that you're never done learning, because you'll learn from others, always. I enjoy and take pride in my work and feel blessed with the direction my life and career have taken. This isn't my whole story—I'm not finished yet."
  ###
About the Natural Stone Institute
The Natural Stone Institute is a trade association representing every aspect of the natural stone industry. The current membership exceeds 2,000 members in over 50 countries. The association offers a wide array of technical and training resources, professional development opportunities, regulatory advocacy, and networking events. Two prominent publications—the Dimension Stone Design Manual and Building Stone Magazine—raise awareness within the natural stone industry and in the design community for best practices and uses of natural stone. Learn more at www.naturalstoneinstitute.org.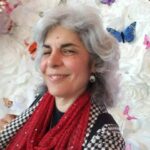 Editorial Director and Senior Writer for TileLetter and TileLetter ARTISAN
Lesley Goddin has been writing and journaling since her first diary at age 11. Her journey has taken her through a career in publishing and publicity, landing her the editor position of TileLetter and its special publications in 2006. Her goal is to educate, inspire, recognize and encourage those in the tile industry -- especially the tile and stone contractor. Other interests include the soft, purring marvels known as cats, labyrinth walking, drumming and percussion, and a range of spiritual, musical and artistic pursuits.