ST. LOUIS, MO – E.J. Welch Company, a division of Center Rock Capital Partners' Merit Distribution Group based in St. Louis, Missouri has named Kavita McCarthy as its next President.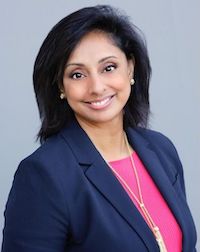 McCarthy joined E.J. Welch in 2020 as Vice President of Marketing and has since redefined the brand, its competitive product positioning, and developed a strategic plan across customer service, pricing, procurement, marketing, and sales enablement.
McCarthy brings more than two decades of building materials experience to her new role, most prominently within flooring, holding progressive roles at CCA Global Partners and ProSource Wholesale.
"Kavita has elevated the EJ Welch brand, increased our touchpoints with our customers and influenced strong growth," says CEO Mitch Jolley. "I'm thrilled to have her take the helm and look forward to her leading us into the future."
EJ Welch in recent years has been in tremendous growth mode through acquisition that has led to a reorganization of the business, making this the ideal time to develop an enhanced, people-focused team structure. McCarthy plans to reinvest profits to create additional incentives and retain and attract top talent across EJ Welch's 40+ locations. New leadership positions across Marketing, Commercial Solutions, and the hiring of an in-house web team, amongst other initiatives are poised to deliver on quality products, better sales tools, and an enhanced customer experience.
"E.J. Welch is redefining the installer, independent retailer and commercial contractor experience," said McCarthy, "and I couldn't be more excited to lead the charge as we evolve our infrastructure and elevate our go-to-market strategy."
---
E.J. Welch is a flooring distributor committed to offering the most innovative flooring and installation products to Installers, Retailers, and Commercial Flooring Contractors. The company was founded in 1962 and currently has more than 40+ store front locations and warehouses across 16 states in the Central and Southwest parts of the United States, as well as an eCommerce operation, Tools4Flooring.com, serving customers worldwide.