Ege Seramik's design team has raised the bar with its recent introduction of the Smyrna Collection. State of the art ink-jet technology and meticulous design work has allowed this new series to give the illusion of a three-dimensional, textured tile in a full line of glazed porcelain tile.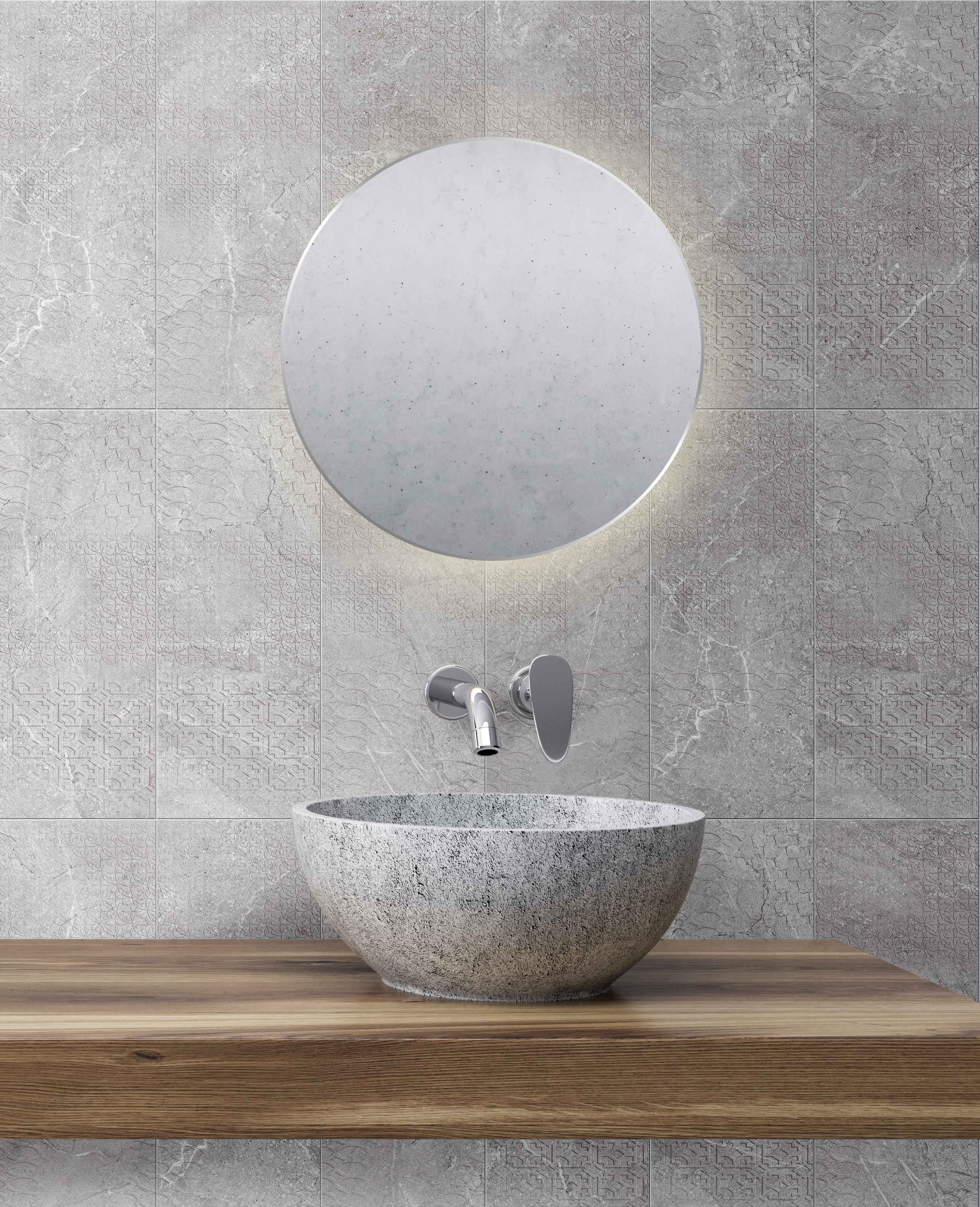 The SMYRNA Series is comprised of pressed, glazed porcelain tile: a unique 8"x20" wall tile with Antique Deco offerings are complimented with 18"x18" and 12"x24" glazed porcelain for floor tiles.
According to Alp Er, Ege Seramik's General Manager, "These unique designs are printed on the field tile, almost transparent, allowing one to see the tile underneath. Its mystique makes for an eye-catching, conversation piece in any installation."
Three (3) colors are available with different decorative patterns mixed into each carton… no one installation can truly be the same. Its industrious qualities as a durable, hard-wearing tile — plus its ease of maintenance​ characteristic — all​ make SMYRNA ideal for both residential and commercial applications, indoors and out.  For more information, visit http://www.egeseramik.com.