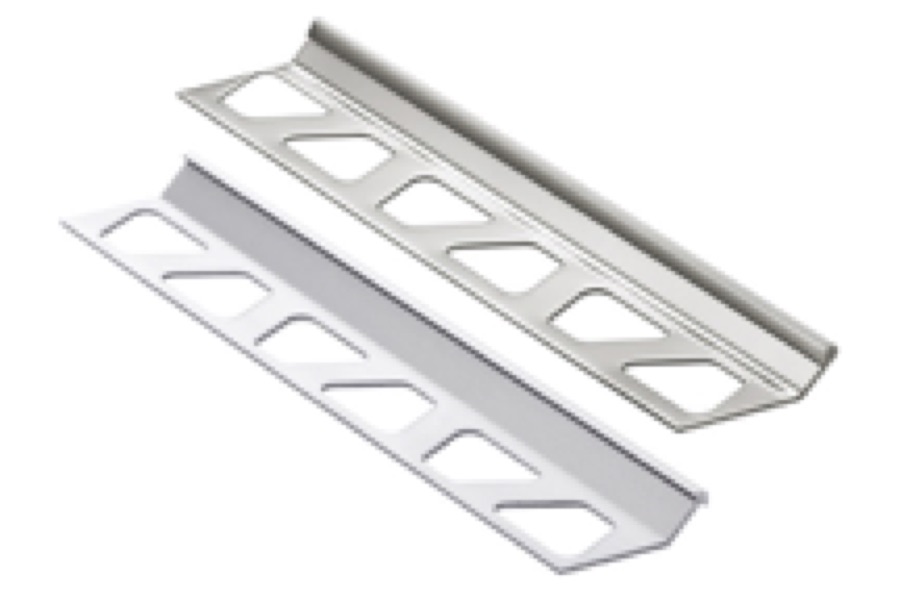 The continued growth in popularity of glass mosaic tiles has created a need for new tile profiles made to complement the design elements of these installations.  Schluter®-FINEC is a finishing and edge protection profile for the external edges of delicate tile coverings and glass mosaics. The finishing leg of the profile protects the covering edges from mechanical damage, and features a very slim, elegant reveal. FINEC is ideal for protecting mitered edges, while creating a discreet trim for a minimalist design.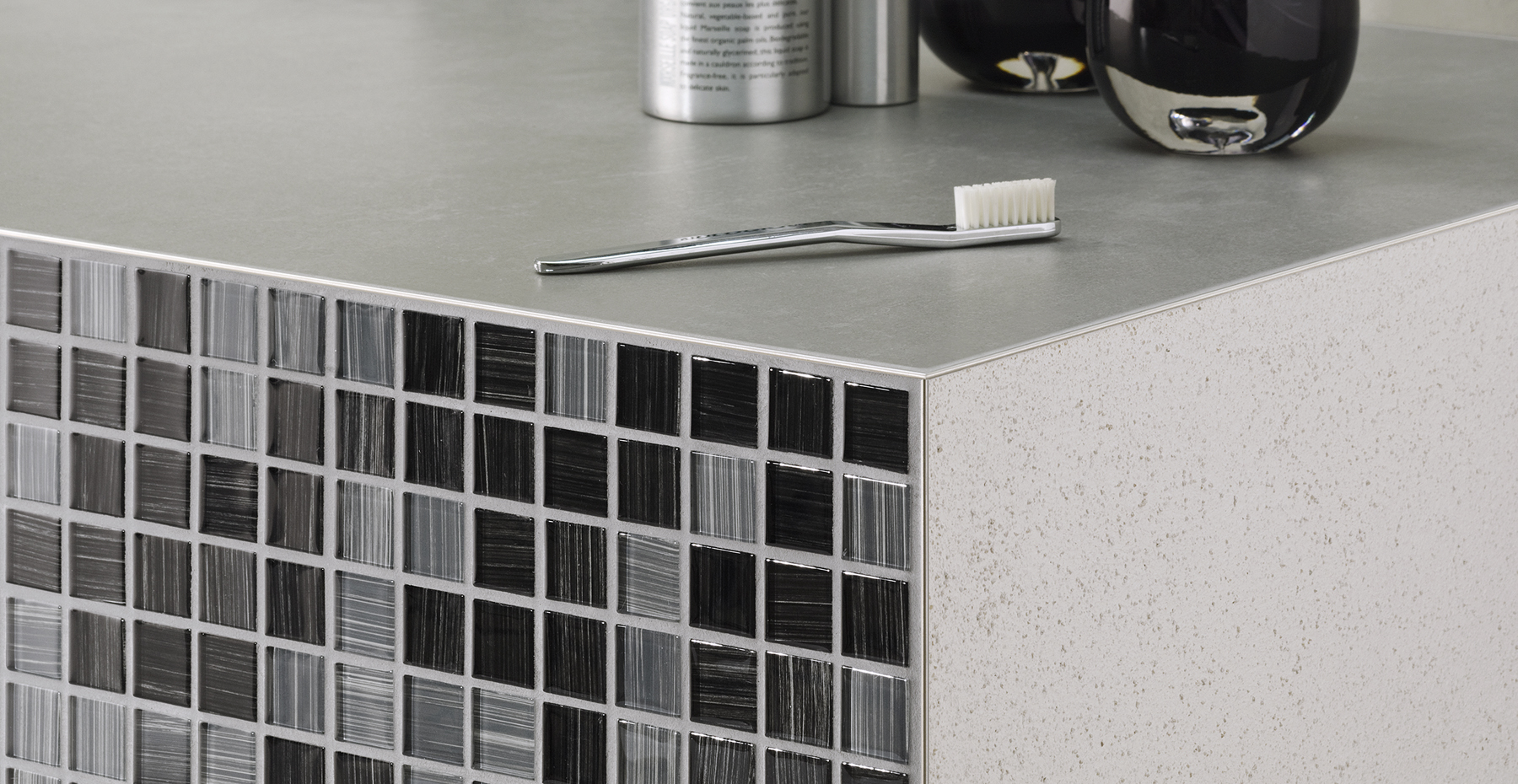 Its anchoring leg with a forward fold of 45 degrees effectively protects the edge of the covering from mechanical impacts.  The result is an elegant, slim corner formation.  High-quality material combines with minimalist design in stainless steel, anodized aluminum and textured matte color-coated aluminum.  A total of 12 different textured matte colors are available so there is a profile to suit every design and décor.
FINEC is available in six different heights from 3/32" (2.5 mm) to ½" (12.5 mm).