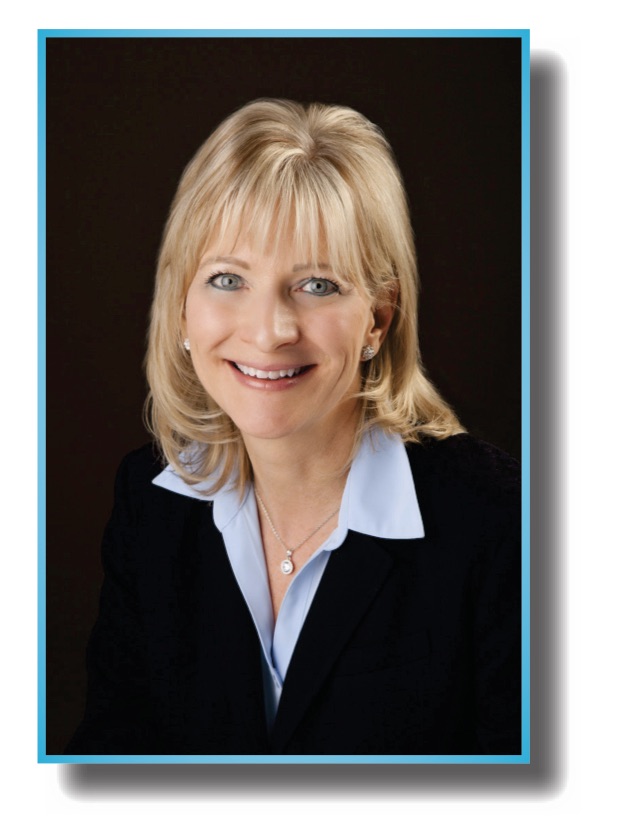 After more than 33 years at the Noble Company, Lynnette Bloomberg, Chief Operating Officer, will retire on May 31st of this year. 
Bloomberg began her career at the Noble Company fresh out of business college as secretary/sales support for Harvey Powell, then Vice President of Marketing.  According to the "Women in Tile" story published in October 2015 TileLetter, Bloomberg always knew she was destined for a career in business, and this opportunity allowed her to learn from Powell's passion for teaching "people about the importance of, and proper methods for, protecting and waterproofing tile installations," she said. She learned about the industry as she typed Powell's letters, memos and other documents, and built relationships with customers and reps through processing sales invoices and reports.
The company was supportive of Bloomberg continuing her education. She achieved a Bachelors of Science in Business Administration with dual minors in accounting and computer information systems via evening classes while working at Noble full time during the day.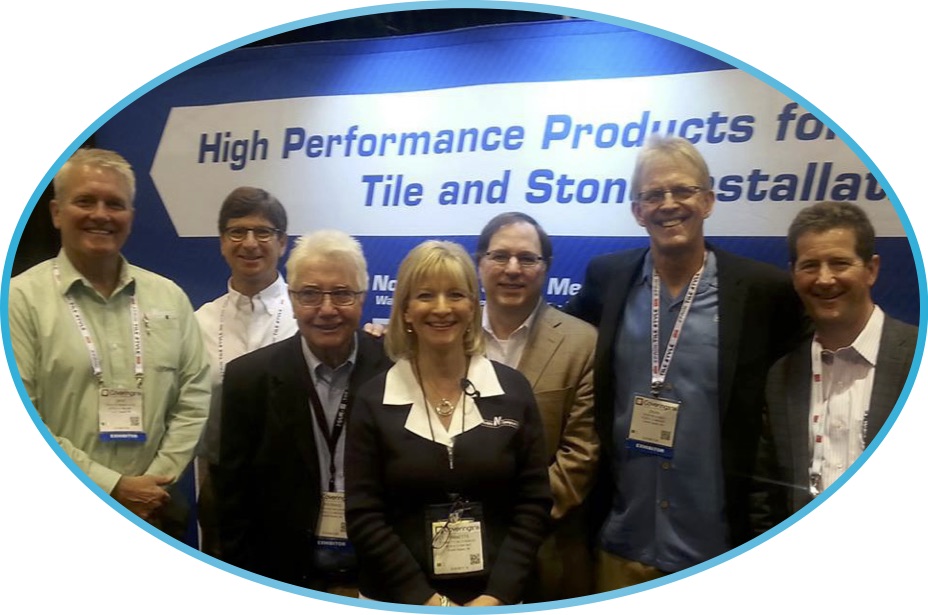 "It was fun because I often completed required assignments by researching subjects that we would ultimately implement at Noble," she said. "I feel very fortunate to have gained the confidence and support of (then) company owners, Harvey Powell and Ben and Louise Lowell, for them to allow me this opportunity."
Ultimately, she and Paul Kik purchased the company from Louise Lowell in 2004. In 2016, Noble Company was purchased by Federal Process Corporation, based in Cleveland, Ohio.
"Lynnette is leaving a lasting legacy on the industry and the people of the Noble Company," said Dave Wormmeester, Vice President Sales & Marketing for Noble. "Her welcoming nature and concern for all will be missed. We wish you well, Lynnette, and hit 'em straight!" 
Other colleagues and industry members also took a moment to wish Bloomberg well. 
"It has been a pleasure working with Lynnette the last two years," said Jon Outcalt, Jr., President of Federal Process Corporation, which acquired The Noble Company in 2016. "She has been a true advocate for the Noble Company and the tile industry. Her passion and leadership will leave a lasting legacy at Noble and Federal Process Corporation. We wish her nothing but the best in her retirement."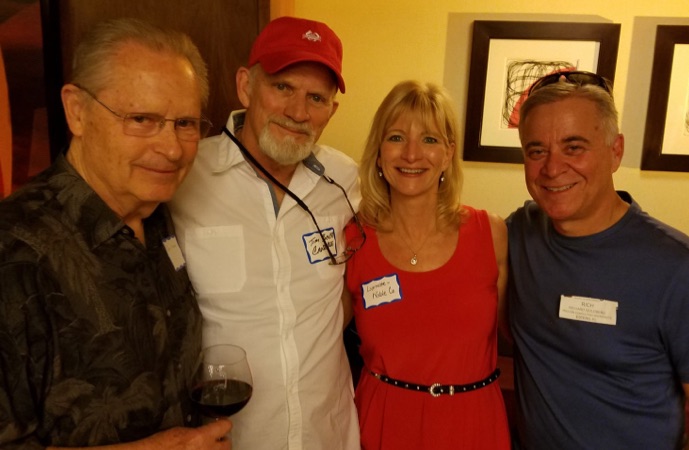 Eric Edelmayer, Director of Division 9 Sales & Technical Service for the Noble Company, added his accolades. "I have had the pleasure of working with Lynnette since the '80s, working with her from the early days when she was a secretary and watching her grow to an owner of the company. I thank her for always looking out for the best interest of fellow employees regardless of her position with the company. I have some great memories of the old days working shows when many of the current Noble Company product lines were being introduced." 
"People talk about working for a 'family-owned' company; well, that was the Noble Company I went to work for – 19 years ago," said Dean Moilanen, Noble's Director of Architectural Services. "When Paul and Lynnette bought the company, with all of the employees, a 'family-owned company' ethos prevailed. The sheer number of employees with 20+ years working for Noble boggles the mind.  It is testimony to the support and stability the owners offered to their 'family' through the years.
"Lynnette would tell you – in many ways, she was like the sister I never had – albeit a stern sister who cared about you, but might just have to set you straight (for your own good…of course). Lynnette has given so much of herself for the good of others. Sometimes those sacrifices went unnoticed. So, now it is time for her to step back and tend to her own garden, and enjoy the fruits of her labor," Moilanen concluded.
Toni Perfect, Executive Assistant, Noble Company, said, "Working under Lynnette's strong leadership and guidance for 24 years has been truly an honor. She has been an inspirational role model and someone I really look up to professionally and personally. Lynnette's kindness, energy, and humor will be missed in the office. Cheers to a hard-earned and well-deserved retirement!"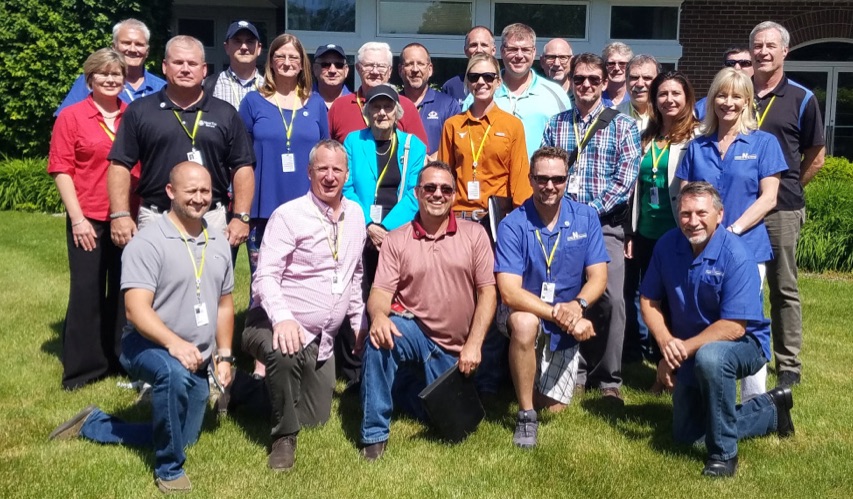 Fellow Michigander Dan Welch, President of Welch Tile & Marble in Kent City, Mich., and a NTCA past president, said, "Lynnette's hard work, ambition, and dedication to Noble Company's success during her career is an inspiration to the men and women at Welch Tile & Marble. It is always great partnering with companies built on strong values, quality products, and long-standing relationships. You have crafted a vision of honest dealings with a strong like-minded team dedicated to providing high-quality products. I look forward to working together on whatever your next journey will be! Thank you."
Bart Bettiga, NTCA Executive Director added, "The Noble Company has been a strong supporter of the NTCA for many many years. Under the leadership of Lynnette Bloomberg, the relationship continued to strengthen. When they were given the opportunity to sponsor our Five Star Summer Meeting near their hometown of Grand Rapids in 2017, they quickly accepted the challenge. What was most impressive was the passion and professionalism that every single one of their employees demonstrated when we spent a couple of days with them at their corporate headquarters. It was clear that Lynnette had played a key role in helping develop an atmosphere where everyone felt valued and appreciated. This same appreciation was always evident in the way Lynnette and her team at Noble Company treated the NTCA staff, our employees and our contractor members. Congratulations, Lynnette on your outstanding career and thank you for your friendship and support for the past several years."